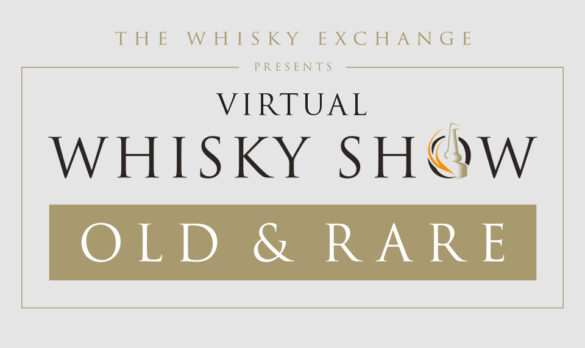 It's that time again. As February rolls around, whisky fans from around the globe usually get ready to head to the UK to find some of the finest drams ever bottled from across whisky history at Whisky Show: Old & Rare. While that's not going to be possible this year, we're not going to let the year go unmarked. It's time for Virtual Whisky Show: Old & Rare 2021.
How does that work?
Whisky Show: Old & Rare is very different to other whisky shows. The hundreds of bottles on offer are pulled from the collections of the world's best bars and biggest collectors, and the show is all about the conversations and in-person sharing of drams – something that's almost impossible to replicate online.
So, instead, we've decided to focus on one element of the show – the masterclasses. The chance to try some of the world's finest whiskies, curated by the experts behind the show: The Whisky Exchange co-founder Sukhinder Singh, and whisky experts Angus MacRaild and Jonny McMillan.
This year's show will run from 25-27 February and feature four masterclasses. Each class will be live-streamed on Facebook for anyone to watch, but we also have a tasting packs available if you'd like to taste along on Zoom with Sukhinder, Angus, Jonny, me and a whole host of guests from around the whisky world.
Find out more on the Virtual Whisky Show: Old & Rare website >
The Line-up
Sukhinder, Jonny and Angus have dug deep into their whisky collections and, after months of (occasionally heated) discussion, have created the four tasting line-ups, each examining something that they are passionate about in whisky – old-fashioned peat, waxy whisky, the wonder of old Longmorn and the overlooked masterpieces of Gordon & MacPhail.
Waxy Whisky
7pm Thursday 25 February 2021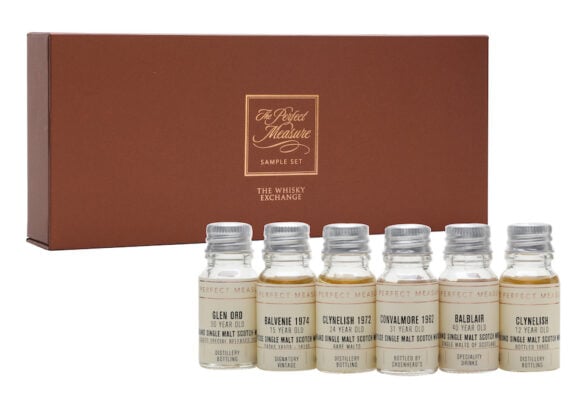 When it comes to the character of old & rare whisky, waxiness is one of the most sought after flavours and textures. While the style is most commonly associated with Brora and Clynelish, there's much more to the world of waxy whisky. This class looks into other distilleries and expressions distilled in the 1960s and 1970s, and asks 'why?' and 'how?'. Our hosts will be joined by Roe and Co master distiller Lora Hemy, and whiskyfun.com creator and Clyenlish obsessive Serge Valentin to pull apart waxy drams and find out what makes them tick.
The drams:
Glen Ord 30 Year Old Diageo Special Releases 2005
Balvenie 1974 15 Year Old Signatory Vintage
Clynelish 1972 24 Year Old Rare Malts
Convalmore 1962 31 Year Old Cadenhead's Authentic Collection
Balblair 40 Year Old Single Malts of Scotland
Clynelish 12 Year Old Green & Red Label
Longmorn
7pm Friday 26 February 2021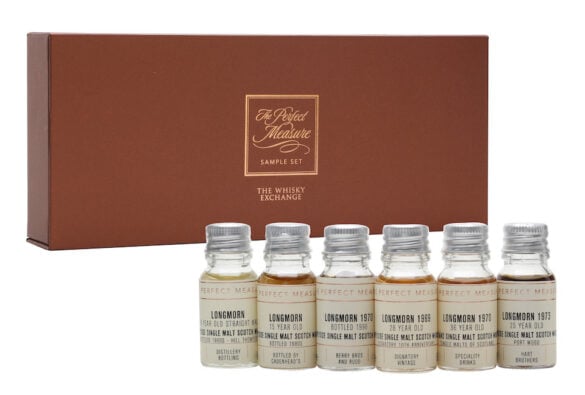 The way that whisky is made in Scotland means that we often don't get a chance to try spirit from some of the greatest distilleries, other than in blends. Among those is Longmorn – one of Sukhinder's favourite distilleries. Our hosts will be joined by The Whisky Exchange Old and Rare Spirits Manager Diego Lanza, and Catawiki whisky specialist Jeroen Koetsier for a look at what makes old Longmorn special. Expect old and elegantly fruity whisky with – especially if you ask Sukhinder – a touch of pink grapefruit.
The drams:
Longmorn 10 Year Old Hill Thompson, bot.1960s
Longmorn 15 Year Old Cadenhead Dumpy, bot.~1980
Longmorn 1970 Berry Brothers, bot.1998
Longmorn 1969 Signatory Vintage 10th Anniversary, bot.1998
Longmorn 1970 36 Year Old Single Malts of Scotland
Longmorn 1973 25 Year Old Hart Brothers, Port Wood
Gordon & MacPhail Old & Rare
4pm Saturday 27 February 2021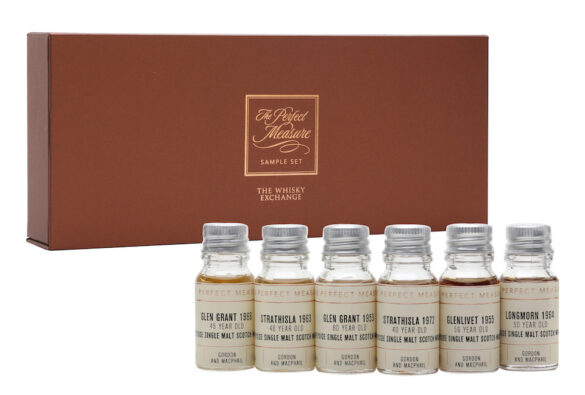 While Gordon & MacPhail is one of the best-known and -loved independent bottlers in the world, not all of its whiskies get the attention they deserve. Hiding in its extensive range of old and rare bottlings are the simply-presented, unassuming vintage bottlings. They are a surprisingly reasonably-priced way of trying long-aged whiskies, matured in excellent casks and distilled in the golden era of whisky production. I will be joined by Diego Lanza and Jason Vaswani from The Whisky Exchange's Old & Rare spirits team to taste these old drams and look into the history of G&M's bottlings.
The drams:
Glen Grant 1966 45 Year Old

Strathisla 1963 48 Year Old

Glen Grant 1953 60 Year Old

Strathisla 1972 40 Year Old

Glenlivet 1955 56 Year Old
Longmorn 1964 50 Year Old
Old-style Peat
7pm Saturday 27 February 2021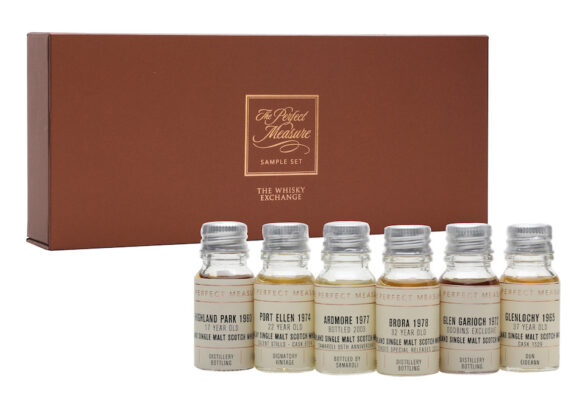 Peat may be one of the longest standing flavours in Scotch whisky, but it hasn't been constant over the years. Changes in production and peat sources have changed the way that smoky, peaty flavours express themselves in whisky. While modern peat smoke can be wonderful, old-fashioned peat is a very different thing, and something worth examination. Our hosts will be joined by Scotch Whisky Research Institute senior scientist Frances Jack, and photographer, author and smoky whisky expert Marcel van Gils to dig deep into the history of peat and find out how and why things have changed.
The drams:
Highland Park 1960 17 Year Old
Port Ellen 1974 22 Year Old, Signatory Silent Stills, cask #6754
Ardmore 1977 Samaroli 35th Anniversary, bot.2003
Brora 32 Year Old, Diageo Special Releases 2011
Glen Garioch 1972 Oddbins, bot.1990s
Glenlochy 1965 37 Year Old Dun Eideann
See you at the show!
The tastings will all be live-streamed on The Whisky Exchange Facebook page for everyone to watch, but don't forget that you can grab a pack to join in and taste along with us. You can find all the packs on The Whisky Exchange's Virtual Whisky Show Old & Rare page.
And don't worry if you miss a tasting – they'll be up on Facebook and YouTube to watch again.
We look forward to (virtually) seeing you there!
Posted in

Scotch Whisky, Virtual Tastings
Tagged

Ardmore, Balblair, Balvenie, Brora, Clynelish, convalmore, Glen Garioch, Glen Grant, Glen Ord, Glenlivet, glenlochy, Highland Park, Longmorn, Port Ellen, Strathisla