There is an increasingly noticeable nip in the air and the leaves are taking on the deep copper tones of a sherry-cask-aged whisky. Apt then that this is a style of whisky, with their notes of sweet spice, dried fruit and nuts, most suited to the season.
In celebration of these whiskies, on Thursday 26 October Billy Abbott, our ambassador, will be hosting a tasting at our Great Portland Street shop exploring a selection of our exclusive sherry-cask-aged drams including our Lagavulin 1991 Cask of Distinction. ⁠
Why sherry casks?
All whisky, with a very small number of exceptions, has to be aged in an oak cask. Particularly in the making of Scotch whisky, these tend to have aged something else previously, with one of the most important being casks that previously held sherry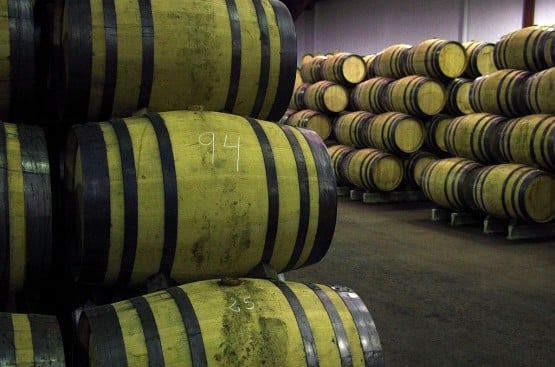 Historically sherry was shipped to Scotland in huge 500-litre casks called butts, and these, once emptied of their contents, proved ideal for maturing whisky, adding layers of dried fruit and nutty flavours.
Learn more about sherry casks: What was a sherry cask? >
⁠There is an incredible variety of different sherry styles, from delicate fino and salty manzanilla to nutty oloroso, amontillado and sweet, treacly Pedro Ximénez.
These can each leave behind their own profiles as a ghostly presence within the cask. Oloroso, which is by far and away the most common sherry to be filled into whisky casks, brings notes of coffee and nuts to the final whisky, while Pedro Ximénez brings unctuous dried fruit.
How is sherry aged?
All of the different styles of sherry come from the Sherry Triangle in Andalusia in the south of Spain. Here they use an ancient and complex system of solera ageing to create wines in a consistent style.
Wine is bottled from the bottom of the solera, but the casks are never emptied. Instead, a third of the wine will be extracted for bottling and the casks will be refilled with wine from the layer above. They are in turn refilled with wine from the next layer up, with new wines filled into the top layer.
These solera casks are very seldom used to age anything other than sherry. In Scottish warehouses, they would repurpose casks that had transported the sherry to age their whisky. A notable modern exception is whisky from Millstone – distiller Patrick van Zuidam loves solera casks, and uses them to create a very different take on sherry-matured spirit, like our own exclusive Millstone 2017.
Learn more about soleras: What about soleras? >
The Present Day
Between sherry's decline in popularity and a change in the law in the 1980s that stopped its export in casks, the amount of sherry-soaked wood available to age whisky has been seriously squeezed.
Whisky producers have had to step in and support sherry bodegas to ensure a consistent supply, with the value of the wood now greater than the liquid it once contained, and with whisky makers keen to get the most out of these precious vessels.
Sherry-cask-aged whiskies are some of the most exciting and most celebrated of drams and at The Whisky Exchange we are fortunate to have an incredible selection of exclusives to share with you.
The Tasting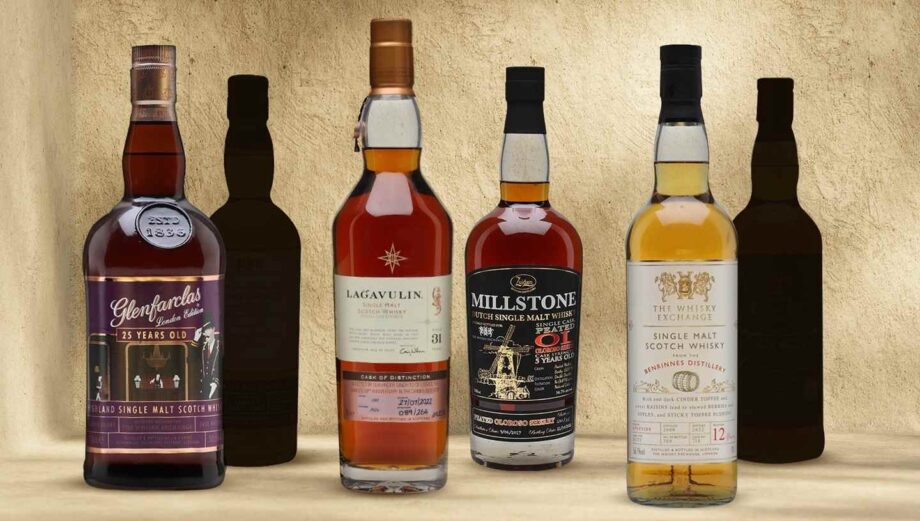 On Thursday 26 October 2023, The Whisky Exchange's ambassador Billy Abbott (That's me – ed) will be hosting a tasting of some of our sherry-cask-matured exclusive bottlings. We haven't revealed the entire line-up, as we like to make sure there are some surprises, but we can reveal that we will be tasting a range of drams to show the versatility of sherry casks. From a refill-butt-matured Benrinnes 2009 to the dark, smoky and sticky solera-cask-aged Millstone 2017, with a pit-stop at our Glenfarclas 25 Year Old London Edition, we'll be showing off not only what you can do with a cask, but also the styles of sherry-matured whisky that we love.
This very much peaks with our very special Lagavulin 1991 31 Year Old Cask of Distinction, matured in a single first-fill Pedro Ximénez hogshead. It was one of the stars of Whisky Show 2023, and it's a whisky we're very much looking forward to sharing again.
If you're new to sherry casks and want to learn more, or if you are a veteran wanting to taste some excellent whiskies, make sure you come along to the tasting.