This year has gone both strangely fast and slow. The whisky calendar is all over the place and while most things have been delayed, others are keeping to plan or even arriving earlier than expected. Case in point: the Diageo Special Releases 2020 were announced back in May and will be launching about a month earlier than usual, in September 2020. Along with this earlier scheduling came the bit I'm most interested in – the chance to try them: read on to learn more about the new Diageo Special Releases, and what they taste like…
What are the Diageo Special Releases?
Simply put, they are a much anticipated range of annual whisky releases from Diageo, the world's largest whisky company. They've been going since 2001, and took over from both the Rare Malts Selection and a few occasional special releases (no capital letters) from Diageo and its precursor companies, DCL and UDV.
These days, it's an established part of the yearly whisky release line-up. The past few years have seen some shake-ups, with the annual releases of whisky from closed distilleries Port Ellen and Brora disappearing from the range in 2018,  and the long-running Caol Ila release – pretty much the only way for the general public to get their hands on unpeated whisky from the Islay favourite – disappearing last year.
Despite rumours of the Special Releases' potential demise, last year's rejig of the range both down in price and into a new look has had a good response, and they're back again for another year. The Diageo malts team have been working on next year's releases for a couple of months already and the range looks to have a new lease of life.
Read more in my post – Diageo Special Releases: what are they? >
This year's line-up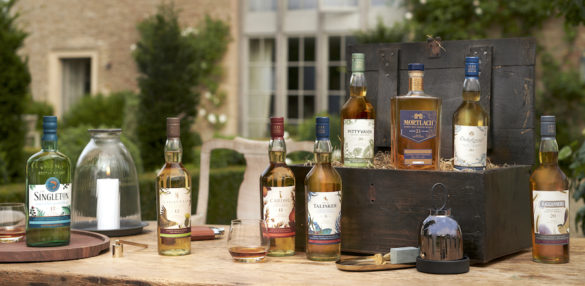 If you remember last year's Diageo Special Releases, then the line-up for 2020 might look somewhat familiar. Not only do we have eight whiskies again, but seven of the eight distilleries are the same as those in 2019 – Singleton of Glen Ord has been replaced by Singleton of Dufftown – and even some of the ages and vintages match up.
Dr Craig Wilson, the current curator of the range, explained this as being a reaction to the reception of the 2019 line-up – it went down rather well. As such, the single malt team at Diageo built this year's range using the same distilleries, but exploring different facets and flavours of each.
But what are the whiskies, and what do they taste like?
Cardhu 2008 11 Year old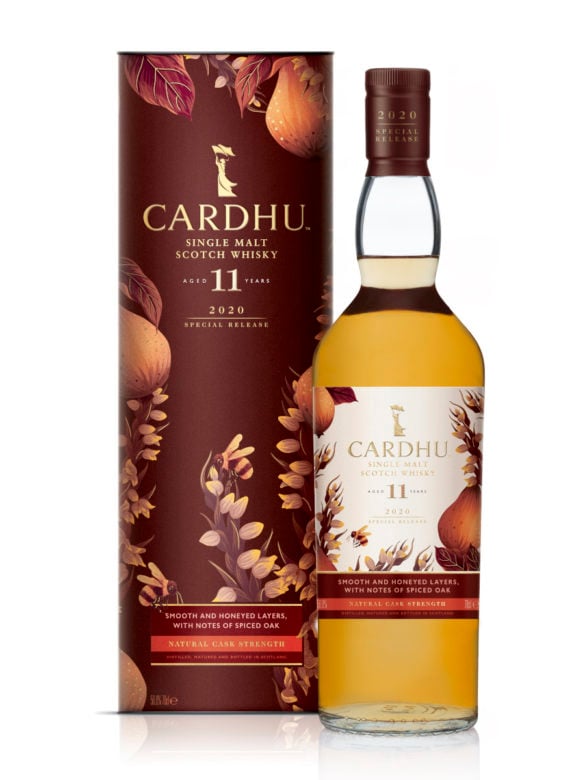 An obvious opener to the range, and not only because its first alphabetically, It's an interesting Cardhu, having not only been matured in refill and ex-bourbon American-oak casks (I assume this implies the potential presence of refill American oak sherry casks), but also in new oak. While some Scottish producers have jumped on new oak for their whiskies, Diageo hasn't released any whiskies that trumpet its use, as far as I remember – let me know in the comments how bad my memory is. Cardhu is a distillery that sometimes gets a bit of stick for being safe and boring, so what does the new oak add?
Nose: Crunchy green apples and just-ripe white pears. Toffee notes build, with heather honey and crunchy barley sugar not far behind. Green herbal notes develop, with sage and rosemary alongside fresh lemon peel and candied orange.
Palate: Toffee leads – Highland Toffee bars with zesty lemon and singed orange. The toffee becomes Crunchie innards with a drizzle of honey, a pinch of ginger, spicy baked apples and a dusting of cocoa.
Finish: Burnt toffee and baked apples fade to expose gravelly minerality, custard and spice.
Comment: Nicely balanced, with the classic Cardhu honey character perked up with some zesty fruit, and spiced up, maybe, by the new oak.
Singleton of Dufftown 2002 17 Year Old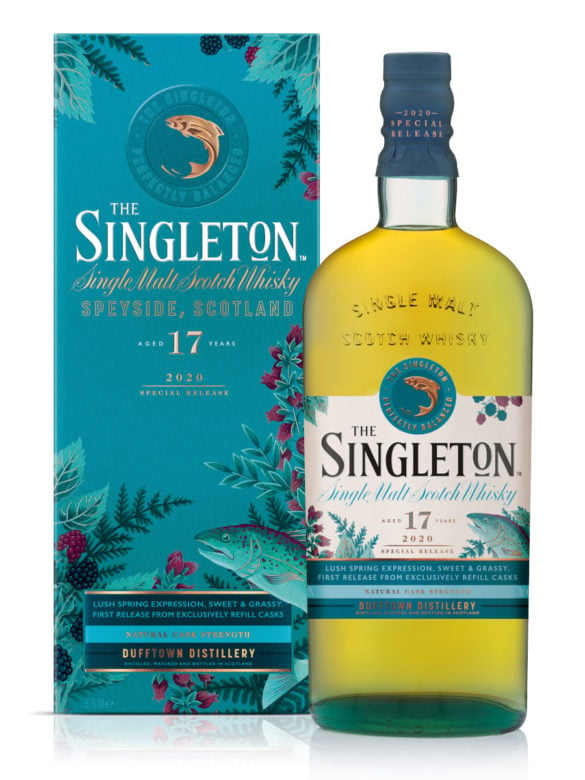 The only distillery change this year, but it's still keeping in the same range – Glen Ord (last year's entry), Glendullan and Dufftown make up the Singleton collection. Dufftown's the distillery in the range that's easiest to find in Europe, making this less interesting to me (a Glen Ord fan) than the 2019 Special Releases entry, but former Special Releases curator Maureen Robinson is behind this bottling, and anything Maureen's had a hand in is worth trying.
This is, in cask terms, one of the most boring whisky in the line-up – it's all matured in refill American-oak hogsheads. However, I'm a contrary whisky fan who loves refill-cask-matured whisky, so it's towards the top of my list.
Nose: Damp, freshly mown grass leads, with sweet coffee pastilles and medium-dark chocolate following. Lighter floral notes develop, with boiled sweets and chocolate limes. Toast and honey notes build, joined by a touch of buttery pain au chocolat.
Palate: Rich and honeyed with more weight than the relatively fresh nose suggested. The toffee, lime and chocolate are back, with rich stewed orange notes. Fruity dark chocolate rolls in, with a touch of bitter char and rye crisp-bread to balance the sweetness. More floral notes develop with some time in the glass: grass meadows and spring blossoms.
Finish: Honey and chocolate lead to warming spice, green apple and gentle grassy notes.
Comment: The nose zigged and the palate zagged, with extra weight and complexity coming through on the tongue. Nice rich back-end for a 100% American-oak dram, with the whisky showing lots of chocolate – the darker side of the oak's usual cream and vanilla character.
Pittyvaich 1989 30 Year Old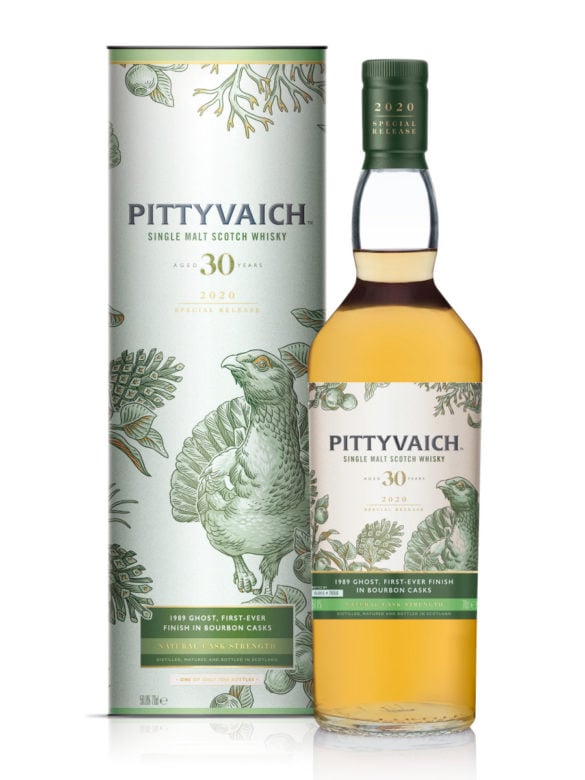 A fifth Pittyvaich to pop up in the Special Releases, and the third year in a row for one to appear. In keeping with all the others, this is a 1989-vintage release, now clocking in at 30 years old. The distillery wasn't open for long and closed in 1993, but there must be something about the vintage that keeps Diageo coming back for more. It is definitely the best vintage from the distillery that I've tried.
This one is all first-fill ex-bourbon casks, a switch from the sherry-finish of last year and the refill casks from the year before. An extra year or two and an extra bit of bourbon-cask punch – how does it work with Pittyvaich's spirit?
Nose: Fruit Salad sweets, unripe pineapple, aromatic apple and perfectly ripe pear. Sweet cream follows, studded with dried fruit: tropical trail-mix with sultanas and milk chocolate buttons. Pink shrimp sweets develop along with leafy green herbs.
Palate: Soft and rounded with a core of tropical fruit – a tin of fruit salad (drained) with a drizzle of single cream. Oaky spice develops along with biscuit notes and the leafy green notes from the nose: freshly picked, hand-rubbed hops and aromatic herbs.
Finish: The leaves linger, with flashes of fruit and spice. Fruity hops remain.
Comment: I've got a weird, leafy, hoppy note off the last few Pittyvaich Special Releases, and it's back again here in spades. PIttyvaich continues to be 'the weird one', but if you like the green note, you'll like this.
Dalwhinnie 1989 30 Year Old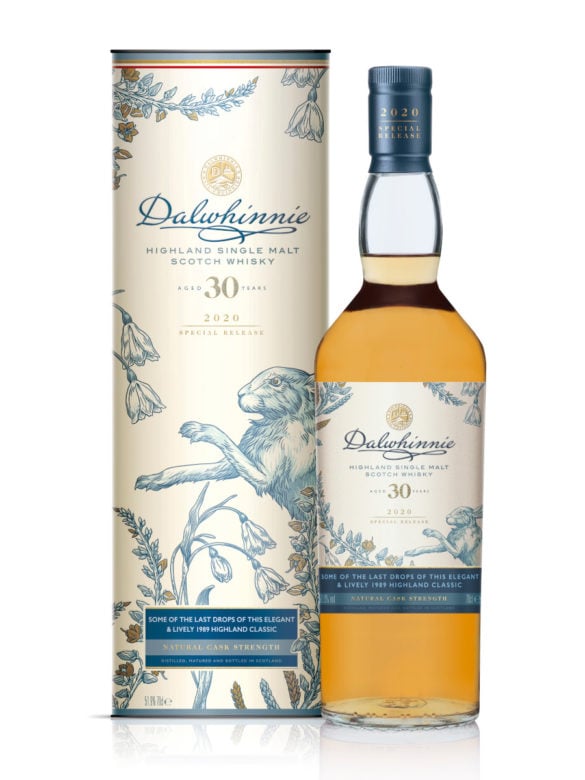 Dalwhinnie is one of the first distilleries I loved, and I always look forward to trying older editions. Last year's release brought in some of the distillery's usual sherry-cask influence, and while this year's just says 'refill hogsheads' – which could conceal some fortified wine – I suspect this is much more straight down the line: a rare style of Dalwhinnie that I rather like.
Nose: Elegant, with dusty polished oak and slowly building butterscotch to start. The polish notes become treacly, backed up by concentrated orchard fruit: stewed apples and pears. A touch of black liquorice hides underneath, washed over by building fruit. Tarragon and leafy green notes develop.
Palate: Rich and creamy with crunchily topped crême brûlée concealing fresh orange and lemon peel under the creaminess. Coffee notes build and gentle black pepper spice isn't far behind. The butterscotch from the nose pushes through, with toffee and cream in tow.
Finish: Toffee fades to leave sweet pear, wax-polished oak and treacle toffee.
Comment: Another whisky that pulls out some of the darker side of oak, with dark sugars balanced against solid fruity character.
Mortlach 1999 21 Year Old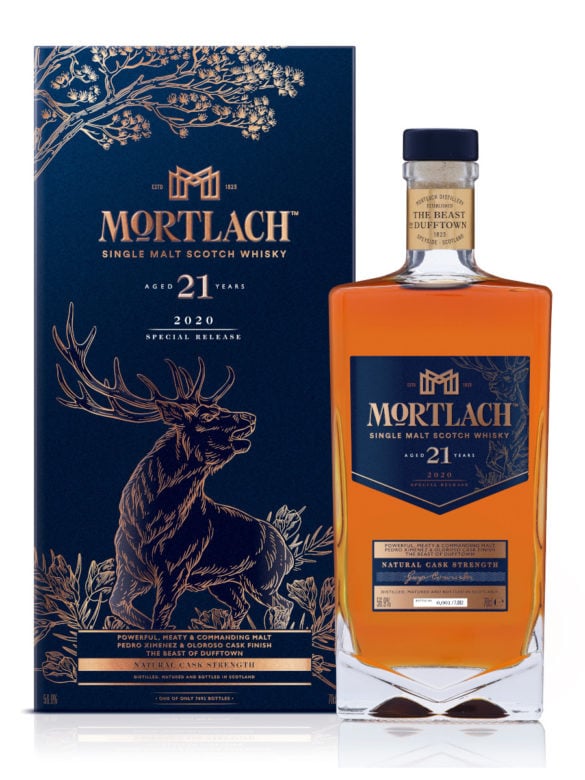 Mortlach has had a lot of love from Diageo over the past few years. First, the distillery's whisky was shifted into the limelight as the company's flagship premium range. It was a move which led to a step down a few years later when it didn't do as well as expected, and a new range was launched, focused on sherry maturation. Then came last year's 26-year-old sherried dram in the Special Releases, sticking with the the rest of the range's style. So what do we have here? Another sherried edition.
Unlike with last year's sherry-heavy release, this time Craig Wilson has focused on a sweeter and more elegant side of the distillery's nature. The casks are just used for finishing, and their influence has been appropriately dialled down:
Nose: Big sweetness to start: syrup and singed toffee – wide, rich and sweet. Orchard fruit, vanilla and toffee notes build – well structured and elegant. Pineapple hints develop, both freshly sliced (and very ripe) and barbecued.
Palate: The hints of richness come through on here – it's much bigger and weightier than the nose suggested. A kick of gingery spice leads into a pile of juicy raisins, with ginger cake, rum cake and pineapple upside-down cake underneath. Baked apples and poached pears appear, with notes of meaty spirit, spice and forest ponds growing alongside.
Finish: Soft spice and spongecake followed by damp apples and unripe pears.
Comment: It's toned down from last year, but after the nose suggested some almost bourbon-cask elegance the palate wipes that from the mind – it's 'only' a sherry finish, but it's picked up a nice whack of flavour from the casks. Not enough to hide the spirit, though, which definitely elevates it.
Cragganmore 1999 20 Year Old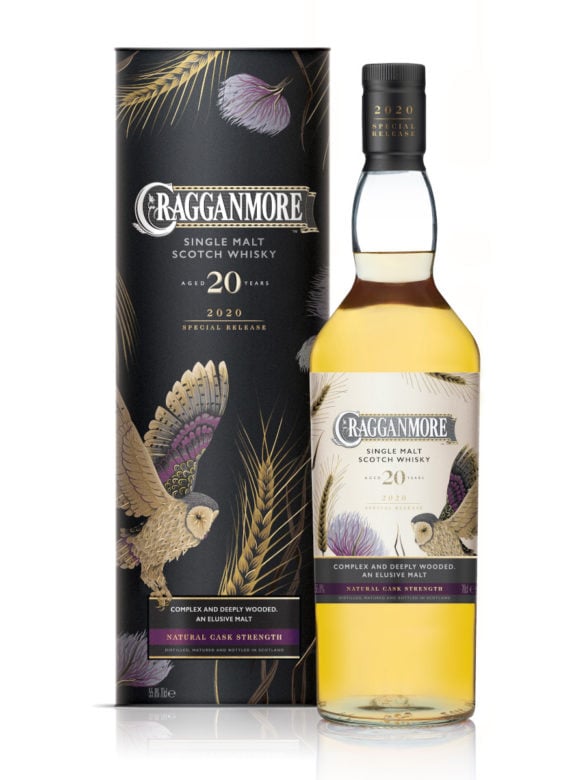 Of the whole Special Releases range, this is the one I was anticipating the most. After last year's introduction of smoky Cragganmore – a spirit that I didn't know existed – would Diageo bring it back for a second outing? Could Cragganmore become the anti-Caol Ila: a usually unpeated dram that appears in the Special Releases as a peated edition?
Unfortunately, it seems not.
With no mention of smoke – other than by Senior Brand Ambassador Ewan Gunn when talking through his tasting notes – this is described as being matured in 'refill casks and fresh-charred casks'. The latter I've had confirmed by the Diageo team as being 'new fresh-charred American-oak hogsheads': more new oak? Could they be the source of Ewan's smokiness?
Nose: Rich butterscotch and barrel char. Notes of roasted banana and shortbread develop, with sweet apple and poached pear not far behind. Polished oak and sweet, waxy notes develop with hints of sultanas and dried apricot. Brown sugar follows.
Palate: The butterscotch of the nose becomes burnt, with bitter sugar notes balanced by sweet polished oak, chocolatey mocha coffee and milk chocolate. Raisins and sultanas emerge with a fleeting hint of menthol, before dried apricot, dried apple and liquorice take over.
Finish: Sweetness fades to levae balanced char, forest pools and stewed apples.
Comment: There's definitely a char note here, but not one that I see as being properly smoky. It could be the freshly charred casks allowing the spirit deeper access into the wood to pull out darker flavours, it could be auto-suggestion. Either way, it's quite nice.
Talisker 2011 8 Year Old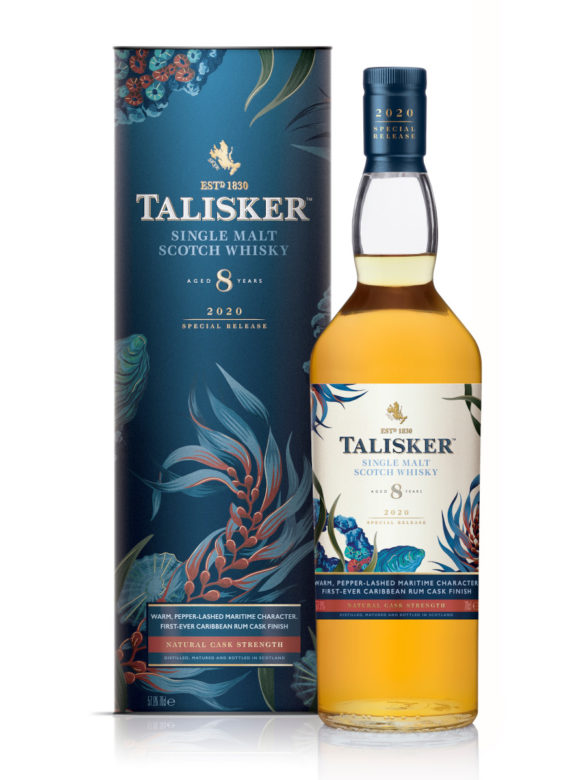 A dram that immediately got people's attention when it was announced – a hark back not only to the Talisker 8 Year Old releases of yore, but also the Special Releases entry of two years ago, which shot off the shelves in moments. A youthful expression from the Skye distillery, it was a raw look at what makes the distillery great.
Its follow-up is something quite different: a whisky finished in pot-still Caribbean rum casks, which Craig Wilson confirmed as being from Jamaica. It's a first for Talisker and a rare outing, if not a first, for Diageo in general (again, please tell me below in the comments how wrong I am). It's an intriguing prospect – how does Talisker's maritime charm pair with funky rum?
Nose: Sweet and smoky with bananas, butterscotch, sea-spray and black pepper. Candied orange and lemon appear, surrounded by a cloud of sweet and salty peat smoke. More sweet fruit notes develop: overripe, roasted and grilled pineapple.
Palate: Rich, rounded and sweet. A big hit of pungent peat smoke is tempered by baked apples and toasted bananas, all dusted with freshly cracked black pepper and Maldon salt. A pinch of chilli heat is swamped by sweet and sour citrus: lemon, lime and Seville orange.
Finish: A hit of plimsoll rubber and tar leads to singed apples and liquorice sticks.
Comment: The rum works rather well, but it's the nose where it has the biggest impact – is it Jamaican funk you can smell or damp, maritime Talisker? The palate is much more typical, but intense, sweet and fruity, with the 'Made by the Sea' tagline dialled up a notch. I think this might be the hit of the series…
Lagavulin 2007 12 Year Old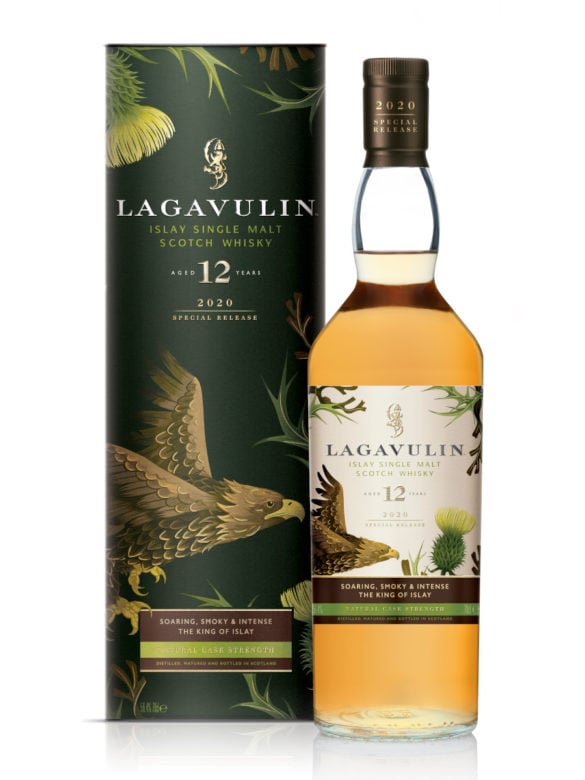 The final survivor of the old guard – the only whisky to appear every year since the first 'proper' Special Releases in 2002. It varies from year to year, but is very much the go-to dram of the range, with it often not really being seen as part of the line-up, but more of a special release (no capital letters) of its own.
Last year's edition was smokier than usual, and as a contrast Craig Wilson has leant on the same character that you may have noticed in many of the releases above: sweetness. It's all matured in refill American oak – both hogsheads and butts – so there's almost certainly refill sherry casks in here. How does it all come together?
Nose: Burning limes and peat fires. Sweet chocolate lime notes push through the smoke, followed by ozone-rich sea-spray and rock-pool brininess. Gomme sweetness mixes with brine and citrus: preserved lemons and lemon boiled sweets.
Palate: Thicker and richer than the nose suggests, with a lemon sherbet and toffee fudge kick up front. Leather and dark sweetness carry on underneath, laced with chocolate and sweet espresso, while zesty lemon and lime float on top. Earthy smoke and cocoa build along with chocolate icing sweetness.
Finish: Mint choc chip, damp ferns and lingering lime zest.
Comment: I was expecting sweet and light, but this is a richer and darker Lagavulin than you usually find in the Special Releases. Still intense and peaty, but balancing zesty seaside freshness against darker, sweeter notes. An interesting take on the 12-year-old expression.
When do they land?
We're still waiting on confirmation of the exact date, but they should be with us in a couple of weeks – the middle of September. This year really is flying by…
Keep an eye on our Twitter, Facebook and Instagram accounts, as well as The Whisky Exchange homepage – they'll be up on all of them as soon as they're available
---
If you want to see what's happened in previous years, we've got details and tasting notes for all the releases since 2008 here on the blog: 2008 pt1/2008 pt2, 2009, 2010, 2011, 2012, 2013, 2014, 2015, 2016, 2017, 2018 and 2019.
To learn more about the series's history, head over to our Diageo Special Releases – what are they? post.
We still have a few bottles from previous year's releases – you can find them on our Diageo Special Releases page.
Posted in

Scotch Whisky, Whisky Tasting Notes
Tagged

cardhu, Cragganmore, Dalwhinnie, dufftown, Lagavulin, Mortlach, Pittyvaich, singleton, Singleton of Dufftown, Talisker