One of the most sought-after ranges of Irish whiskey, the Midleton Very Rare series was created in 1984 by master distiller Barry Crockett. Every year, a handful of specially-selected casks are blended together to create the newest release of Midleton Very Rare.
A new whiskey is released every year and so far only two master distillers have influenced this series: Barry Crockett and Brian Nation. Over the years, there has been a change in the whiskies available, with stocks becoming older and more complex.
Very Rare Beginnings – 1984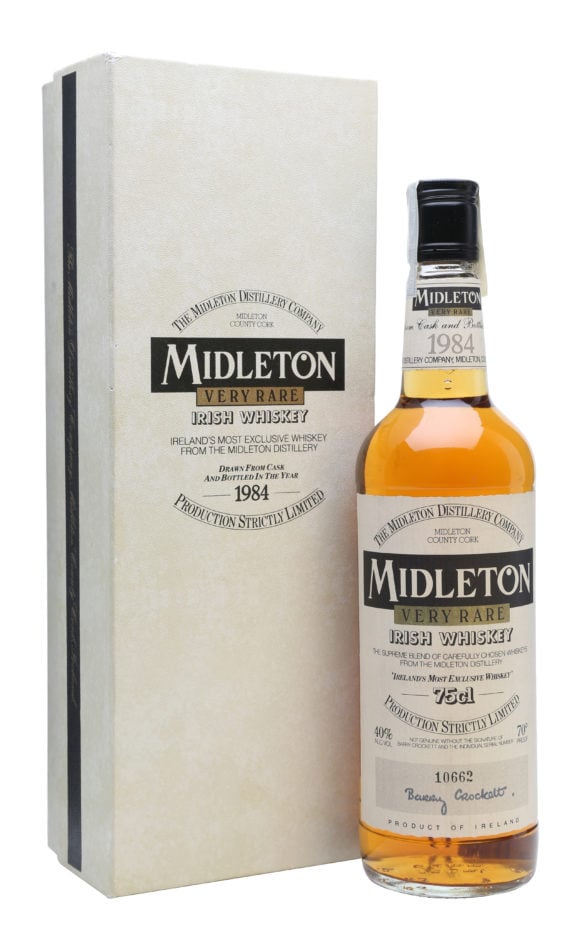 The whiskey that started it all, created by Barry Crockett and released in 1984, was made with a combination of grain whiskey and pot still whiskey that was matured in ex-bourbon casks for up to nine years.
Nose: Apricot, nutmeg and cinnamon aromas mingle with plums and crystalised ginger.
Palate: Crunchy green apples, clotted cream and shortbread initially fill the palate, before being joined by spicy black pepper, oak, sultanas and delicate lavender.
Finish: Sweet crystallised ginger, spicy black pepper and stewed peaches linger in the finish.
The start of a new era – 1997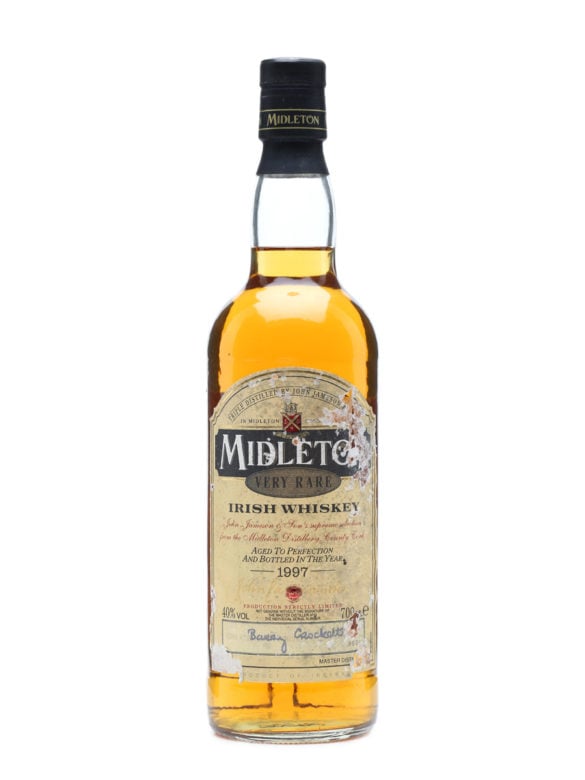 In 1997, Brian Nation started working at Irish Distillers, a career that would eventually lead him to his position as master distiller. At this time the team at Midleton had worked to better document their whiskey stocks – this gave them better visibility of what they had available. A combination of pot still and grain whiskey that had been matured in first-fill American oak casks for between 13 and 18 years was chosen for the 1997 release.
Nose: Sticky toffee pudding opens on the nose, followed by creamy vanilla, sweet shortbread, ginger biscuits, cinnamon and nutmeg.
Palate: Rich toffee mingles with cinnamon and cloves, a hint of orange plays at the edges and sweet malty notes break through.
Finish: Ginger breaks through on the finish, and rich, sweet golden syrup builds into summer flowers and brown sugar.
Brian Nation takes the stage – 2014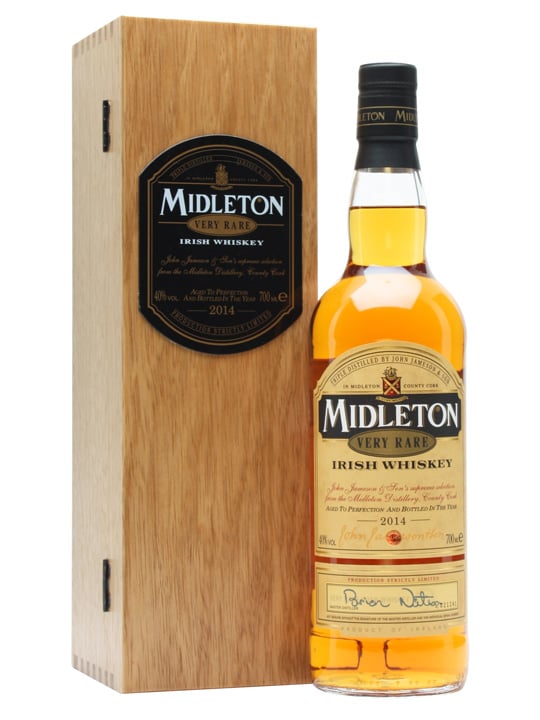 In 2014, after 17 years at Midleton, came Brian's first release as master distiller. Matured for up to 22 years, this combination of grain and pot still whiskey has rich layers of vanilla and summer flowers.
Nose: Vanilla and oak aromas meet geranium, ginger, mint, cinnamon and apricot, even a subtle hint of green banana.
Palate: Sweet dried apricots, rich dates and toasted oak take the fore, ginger joins the fray as well as apples, oranges and salted caramel.
Finish: A big hit of ginger stands up to strong notes of cloves, toasted oak, sharp citrus and creamy vanilla. A hint of bittersweet coffee lingers behind.
the new release – Midleton Very Rare 2019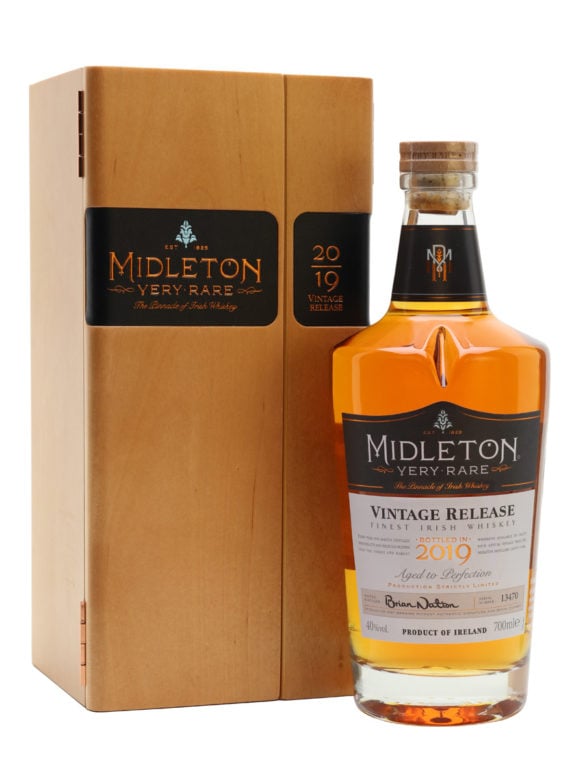 Last year's release is the oldest so far to join the series, made with whiskies that have been matured in ex-bourbon casks for between 13 and 34 years and boasts bold flavours of tropical fruit, chocolate and sweet spices.
Nose: Caramel, toffee and apples build quickly, followed by ginger, bananas, milk chocolate and delicate orange.
Palate: Citrus is closer to the fore, backed up by ginger, apple and caramel, before toffee, black pepper and pineapple take the stage. A strong vein of mango and passion fruit steal the attention before sticky toffee pudding fight their way through.
Finish: Ginger and mango make themselves known, alongside caramel and milk chocolate.
New beginnings
Since the launch of the 2019 release, there have been some changes at Irish Distillers: after 23 years, seven of which he spent as master distiller, Brian Nation has left the team and will be joining O'Shaughnessy Distilling Co in Minneapolis as its master distiller next summer. Taking over as master distiller is Kevin O'Gorman and I am very much looking forward to seeing where the Midleton Very Rare series goes with him at the helm.