London Cocktail Week is now on, with bars across the city welcoming curious drinkers to try great cocktails and much more. Nestled in amongst the more traditional cocktail events, there are a few rather special whisky tastings – just the thing for the discerning drinkers looking for drams you can't find anywhere else.
What is London Cocktail Week?
Now in its 14th year, London Cocktail Week is a celebration of the capital's drinks scene. London has been at the forefront of cocktails since the term was invented, with famous bars and restaurants defining the spirit of innovation at the heart of the cocktail world. LCW taps into that and offers great deals and special drinks, as well as a huge range of events, this year running from 12 to 22 October.
Its simple: buy a wristband online, turn up to one of the 200+ venues taking part across the city, collect your physical wristband from the bar, and then enjoy special menus and discounted drinks. The bars taking part stretch from Wood Green in the north to Brixton in the south, and Canning Town in the East to Shepherds Bush over in the west – so you should be able to find something near you.
You can find wristbands here and they only cost £15, with discounts on group bundles. You can find out more about the festival on the London Cocktail Week website.
The Connoisseur's Collection
Along with great drinks and events through the week (well, eleven days) there is a small selection of very special tastings that focus on impressive drinks, including some which were exclusive to The Whisky Exchange when they were released. These bottles rarely get an outing these days, with most of them hidden away in collections or already drunk, so these events are great if you're after something you won't find elsewhere.
You can find a complete list of the Connoisseur's Collection here, but one has very much caught our eye:
Top Shelf Whisky at Sexy Fish

£335 – Book now >
Sexy Fish is London's top location for Japanese whisky. While, as the name suggests, it is mostly a restaurant specialising in Japanese-inspired takes on seafood, the bar is a whisky-lover's dream, with long-sold out releases open and available to try.
The Top Shelf Whisky experience for LCW is particularly special, with a selection of whiskies that shocked even The Whisky Exchange team, including bottles that we thought long gone:
Hanyu  The Joker (Colour Label) – a strong opener, we launched this bottling back in 2014 (read all about it here on the blog) and it has since become a legendary expression from this lost distillery. It's a complex mix of six vintages between 1985 and 2000 and seven different cask types, all pulled together by former Hanyu boss and Chichibu founder Ichiro Akuto.
Karuizawa 30yo Bourbon Cask #8606 First Geisha – maybe my favourite Karuizawa of all time, and a style that we have rarely seen. We launched this at Whisky Show way back in 2013 as the first in the Karuizawa Geishas series. The lost (and demolished) distillery is best known for its sherry-matured whiskies, but the rarely seen bourbon casks are the real stars for me – elegant old wood, wax polish, honey and layers of fruit, all wrapped up with a touch of incense. Stunning whisky.
Learn more about the distillery – What makes Karuizawa the world's rarest whisky? >
Yamazaki Mizunara Cask 2013 Edition – one of those whiskies that passed under the radar only to pick up a fearsome reputation years later. The Yamazaki cask collection also featured the Yamazaki Sherry Cask release that Jim Murray named Best Whisky in the World, promptly catapulting Japanese whisky into the limelight and breaking the internet. However, for me it was the Mizunara cask that was the star of the range, eschewing a big sherry-cask punch for the more understated mizunara – Japanese oak. Layers of spice, incense and sandalwood, all well-integrated and complemented by the distillery's underlying fruity character. A rarely seen treat.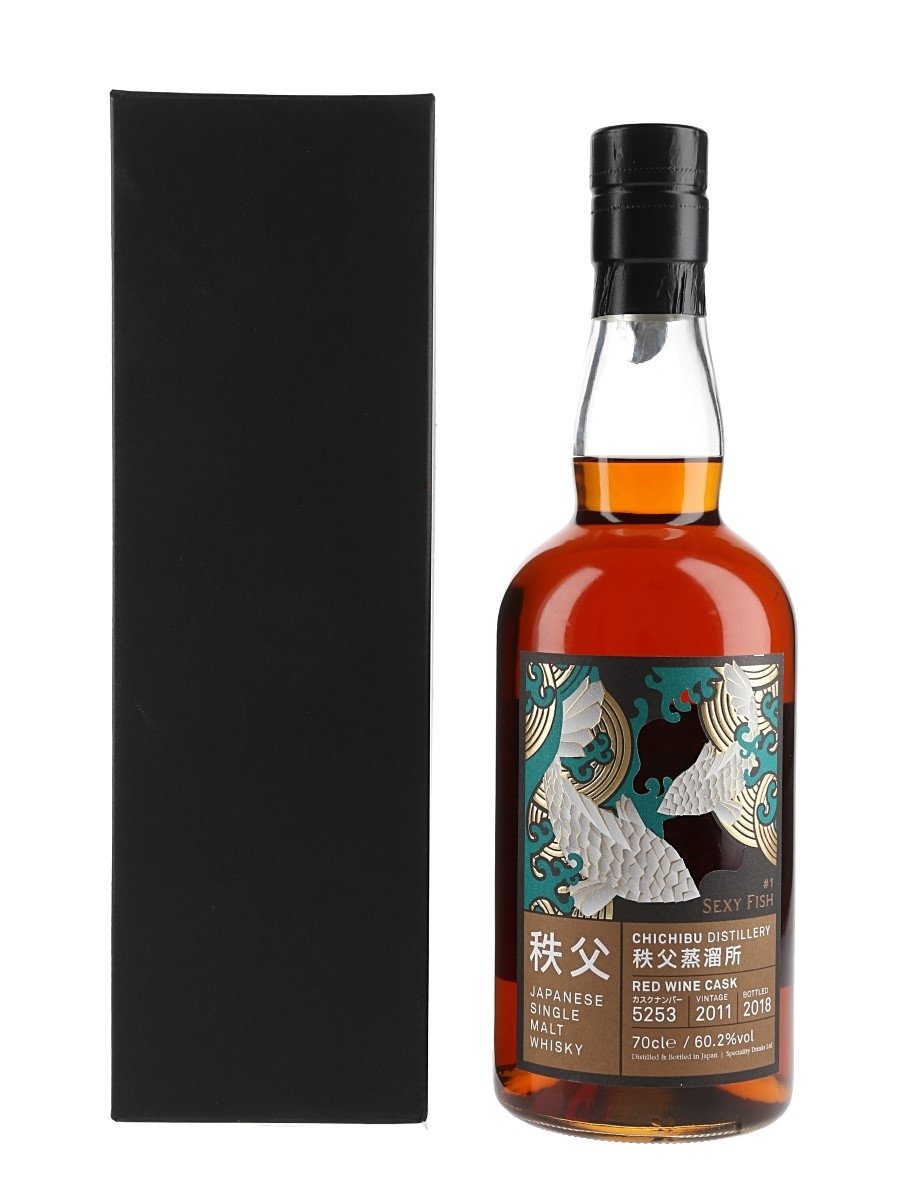 Chichibu Sexy Fish Edition #5253 Chassagne-Montrachet Pinot Noir Cask – as the UK's source of whisky from cult Japanese distillery Chichibu, we worked with Sexy Fish to select this single cask and get it on their bar. This has never been publicly for sale by the bottle (although a few have trickled out into the wild) and is sold only by the measure in the bar. If you want to try it, you have to go to Sexy Fish, which is not a hardship.
At £335, it's not a cheap line-up, but considering the whiskies on the mat, it's a relative bargain.
More cocktail week goodness
We thoroughly recommend digging through the bar list, seeking out events and taking a chance on something that looks interesting, especially if it's a new experience. London Cocktail Week is the perfect chance to expand your drinking horizons, and with so many bars across town joining in, you're sure to find something that'll make your week.