Karuizawa is a hefty name in Japanese whisky. A town with an eponymous distillery whose  whiskies now change hands for many thousands of pounds a bottle. A distillery which is not only closed but has also been demolished, removing any hope of it reopening despite its booming popularity. However, there will soon be whisky in Karuizawa again – get ready for Karuizawa Distillers and Komoro Distillery.
A New Karuizawa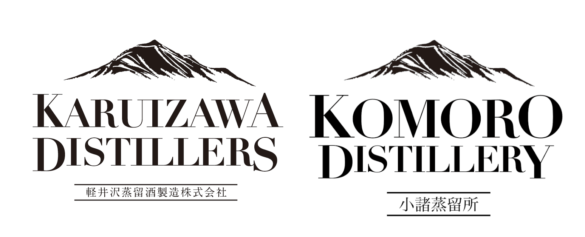 Karuizawa Distillers is a new project bringing together long-time Karuizawa residents Koji and Yoshie Shimaoka with Ian Chang, the distiller and blender best known for his work at Kavalan, Taiwan's biggest whisky distillery. When Ian left Kavalan last year there were lots of rumours about what he would do next – the answer is building and opening Komoro Distillery.
Komoro Distillery
Komoro is a town just to the west of Karuizawa, and, like its neighrbour, also sits in the shadow of Mount Asama, the most active volcano on Japan's main island of Honshu. While Karuizawa is a resort town, with skiing in winter, and hiking and golf in the summer, Komoro is much quieter, a getaway for those looking to play in the outdoors without the crowds. The distillery site is on the northern edge of Komoro and ticks a lots of boxes: it's easy to get to and has a nearby natural water source. At 910 metres above sea level, the distillery will also be the highest in Japan – it has a claim to fame already, and it's not even been built yet. Update: It won't be the highest – Ikawa distillery comes in at 1200m.
The distillery has been designed by Akira Sogo, an architect known for projects that work with and integrate with their environment. This is appropriate for Komoro Distillery, which has a focus not only on making great whisky, but also being green – Karuizawa Distillers' overall aim is "to make the best Japanese single malt whisky, in the most environmentally friendly way possible, whilst honouring and protecting the legacy of the Karuizawa name."
Learn more about the closed Karuizawa distillery >
The plans are in and work starts on construction early in 2021. Ian and the team expect to run their first spirit in early 2022.
But there's more…
The distillery is only the first part of the project. Along with a visitor centre, the team are also building a whisky academy, headed up by long-time friend of The Whisky Exchange, Eddie Ludlow of The Whisky Lounge. Koji Shimaoka had read Eddie's book Whisky Tasting: A Course and quickly grabbed him for the project.
Komoro Distillery itself is also just phase one. The Shimaokas aren't stopping with just Komoro, and already have plans to build more distilleries over the next decade. Japanese whisky continues to grow.
The Japanese whisky boom
Japan is going through a whisky boom. Fans from around the world are snapping up whiskies from the country, and even the inclusion of kanji on a label can cause prices to spike. With supply outstripping demand and Japan's whisky legislation allowing spirit produced elsewhere in the world to be called Japanese, times are difficult for whisky from the country. But things are already starting to look up.
Learn more in our Focus on Japanese Whisky >
Komoro Distillery and Karuizawa Distillers are the latest new faces on the Japanese whisky scene, joining the 20+ distilleries that are already operating in the country, from the tiny to the massive. It's very difficult to start a distillery in Japan, a country famed for its complex bureaucracy, but times are very much changing and we expect this new wave of distillers to continue. With new regulations in the works, the landscape will alter over the coming years and the future is looking increasingly bright for Japanese whisky.
With Ian Chang at the helm, we hope Komoro will continue to honour the legacy of the Karuizawa region, and look forward to trying his whisky when it is finally ready. It certainly is exciting times.