The end of May is usually a time for celebration in the whisky world – it's time for Fèis Ìle, the Islay Festival of Malt and Music. A week-long celebration of Scotland's most distillery-packed island, with whisky, music, dancing and more. It's a great week, but not one that's particularly compatible with current social distancing policies. So, the distilleries have taken the party online and into your home – it's time for The Virtual Fèis Ìle.
Festival week (Saturday-Saturday: a long week) is usually very simple: there are nine distilleries on Islay, and each gets a day of celebration – newcomers Kilchoman and Ardnahoe share the Wednesday. Things are sticking to the usual schedule in 2020, but now there's no running around the island to get to your tours and tastings – you just need to open a new tab in your web browser.
Here's what's going on:
Friday 22 May – and so it begins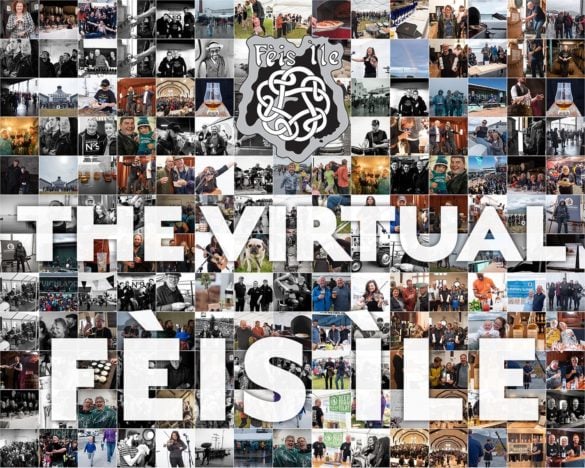 The Islay Festival committee are kicking things off on Friday, with an opening event live on Facebook. They've fully embraced the wonders of technology this year, and are organising events and keeping everyone up to date with the latest information via their Facebook page – Fèis Ìle.
The opening event kicks off at 7pm with some chat from the committee and announcements from the distilleries about what they'll be doing all week. You can tune in via their Facebook event. Keep an eye on the page – it's the centre for all festival announcements, and it'll be updating all week with news of what's going on.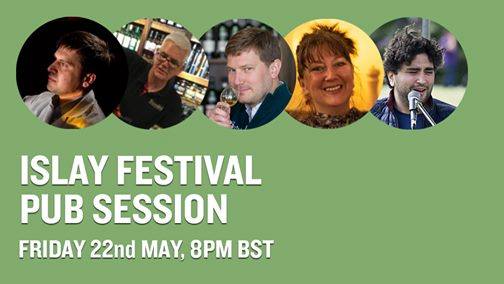 When the announcements are all done, it's time for the first whisky event – the Scotch Malt Whisky Society Virtual Pub. They'll have music, a quiz, cocktails and drams all over on the SMWS Facebook page from 8pm. From the lineup in the image above, it'll be a good night.
Saturday 23 May – Lagavulin
The whisky side of the festival all kicks off with Lagavulin day. Diageo's distilleries have been surprisingly quiet on the virtual front, but hopefully, that will all change with Friday's opening announcements.
However, The Friends of the Classic Malts, Diageo's whisky fan club, is continuing its series of live sessions on Saturday at 4pm, with ambassador Ewan Gunn joined by former Lagavulin manager and Port Ellen revival project manager Georgie Crawford on Facebook, for a session of whisky news and stories – head over to the Facebook event to learn more.
Sunday 24 May – Bruichladdich
Usually the biggest party of the week, Sunday is Bruichladdich day. Being Sunday, it's the day that's normally full of off-work locals, and the distillery's courtyard is packed. This year, the distillery is going to be a lot quieter, but they've still got a packed program – it's time for the Laddie Lock-in.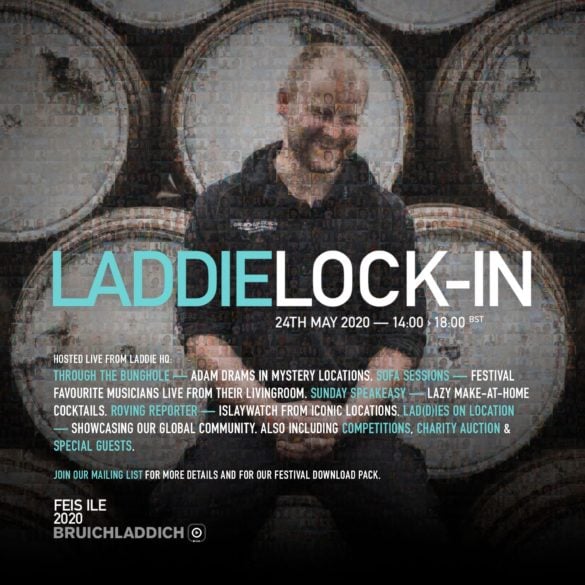 The distillery has things popping up on its Instagram page every day leading up to the festival, but as I write the Sunday schedule isn't up – you'll need to join the Laddie mailing list to find out more. They'll be live from 2-6pm, so keep an eye on all of their online channels to make sure you don't miss out.
Monday 25 May – Caol Ila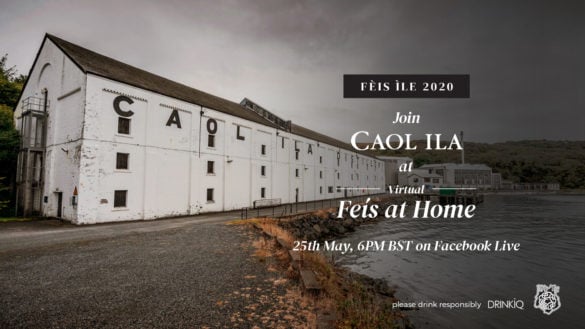 Normally a day of recovery from Laddie day, Monday is also Caol Ila's turn in the spotlight. There's a virtual festival booked in for 6pm on their Facebook page, but details are few and far between – tune in to the Islay Festival opening event to learn more…
Tuesday 26 May – Laphroaig
Tuesday is Laphroaig day, my favourite day of the festival. Rather than sitting on the beach in front of the distillery, I'll be logging on to the Laphroaig website at 6.15pm Islay time (which probably means sometime between 6 and 6.30pm – they're quite relaxed on Islay) for some live chat with distillery manager John Campbell. I might even have a dram…
Wednesday 27 May – Bowmore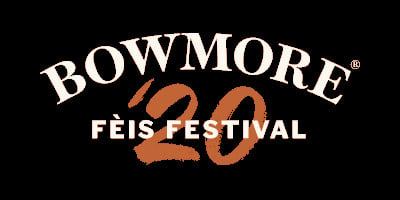 Bowmore takes on the centre of the week, and for the first time in years, the streets of Islay's capital won't be full of people camping out to get the distillery's festival bottle. Instead, the distillery is throwing an online party over at bowmoreislayfestival.com. You'll need to sign up to the website to find out what's going on, but expect a program of tastings, tours and more. And if you want to make it a truly authentic experience, sleep on your doorstep on Tuesday night.
Thursday 28 May – Kilchoman
Thursday is shared between relative newcomer Kilchoman and definite newcomer Ardnahoe. While the latter has been very quiet lately, Kilchoman has made up for it with a day of activity.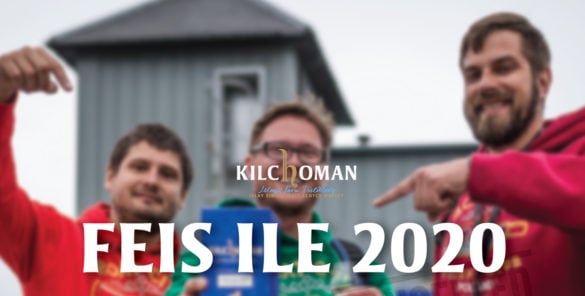 Head over to the Kilchoman website at midday to join in, with talks, tours and tastings running through the day. Tasting packs sold out in seconds when launched, but there's still lots going on – you can find the full schedule on the Kilchoman website.
Friday 29 MAy – Bunnahabhain
Bunnahabhain takes the Friday spot and has a lineup of tastings and tours. The tasting packs (and their festival bottlings) flew off the shelf when The Coterie – the distillery fan club – was told they existed, but there's still lots going on.
Tune in to the Bunnahabhain Facebook page on Friday at 7pm to join in.
Saturday 30 May – Ardbeg
Last, but far from least, comes Ardbeg with the final bash of the festival – Ardbeg Day. It's usually a bit of a party, with fans filling the distillery's courtyard and taking part in a usually ridiculous day of fun and games. While that's not possible in person, Ardbeg Day continues as The Ardbeg Blaaack Whisky Trials.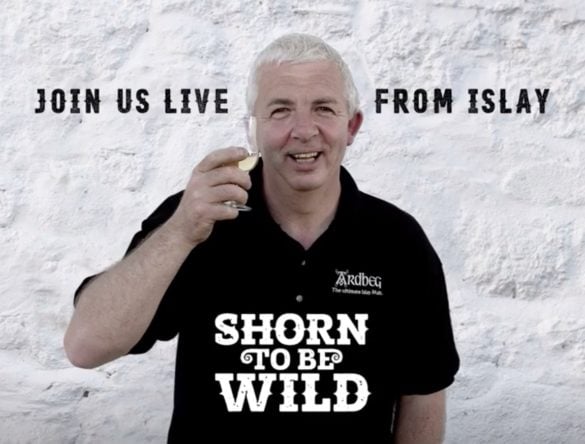 Named after this year's festival bottling – available on our website on Saturday: Ardbeg Blaaack – it'll be two hours of virtual Ardbeggery, MC'd by distillery manager and Ardbeg Committee head honcho Mickey Heads. Head to the Ardbeg Facebook page at 7pm to find out what trials they'll be setting…
More Virtual Tastings
Virtual tastings are really taking off, and there are loads happening around the world. We're continuing our virtual program, and we'll be announcing the June lineup very soon – expect whisky, a bit of 'hello, how are you?', gin and maybe a bit of chocolate pairing…
If you've missed our previous tastings, you can catch up with them all on YouTube or Facebook, and we'll have a new one going out live every Thursday at 5.30pm on our Facebook page.