The summer is rapidly approaching and with it a need for some interesting drinks. While we're not meeting up in person yet, our virtual tastings program is bigger and better than ever, with four more lockdown lock-ins for you to enjoy. Here's to a June of great drinks and great chat, all from the comfort of your sofa.
Virtual tastings
With in-person tastings cancelled, we've moved ours online. There's a new tasting every Thursday at 5.30pm, broadcast live on our Facebook page and available to watch again immediately afterwards. All of our tastings have a tasting pack available, and if you buy one in advance you'll also get an invite to a private Zoom room where you can chat with the hosts and ask questions in person during the tasting.
All of our previous tastings are up on Facebook, but if you aren't signed up, they're also up on our YouTube page.
You can find all of our virtual tasting packs on our Virtual Tastings page. This includes the packs from our previous tastings, and you can taste along at any time using the video on a tasting pack's page.
The June Line-Up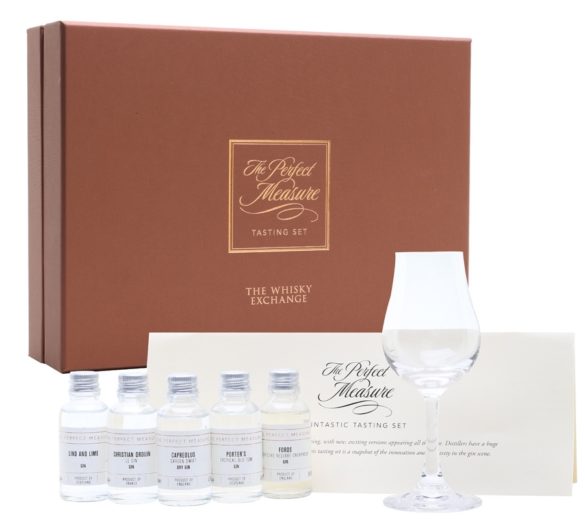 Thursday 4 June 5.30pm – The Gin Palace with Gareth Croll: TWE events maestro Gareth is taking over for this first tasting of June, showcasing five gins with the folks who made them. We've got gin from Port of Leith, Capreolus, Christian Drouin, Porter's and The 86 Co (the folks behind Fords gin) and will be joined by someone from each of the producers who will present their gin and take part in Q&A session.
Get the tasting pack >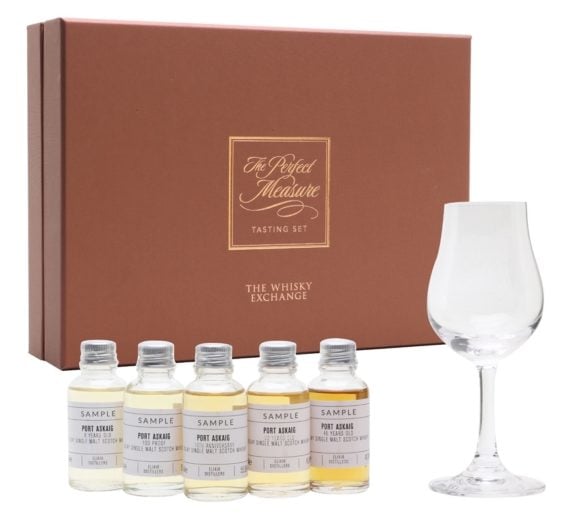 Thursday 11 June 5.30pm – Port Askaig with Oliver Chilton and Billy Abbott: Our second tasting is one that I've been looking forward to since we started going virtual – I'll be joining Elixir Distillers master blender, cask selector and all-round spirits guru Oliver Chilton for a delve into the Port Askaig range of Islay single malts. Not only do you get me and Ollie talking, but the final dram is the rare Port Askaig 45yo which normally goes for £1,500 a bottle. And £10 from the sale of each pack goes to The Ben, the charity that supports Scotland's drinks industry. What more could you want?
Get the tasting pack >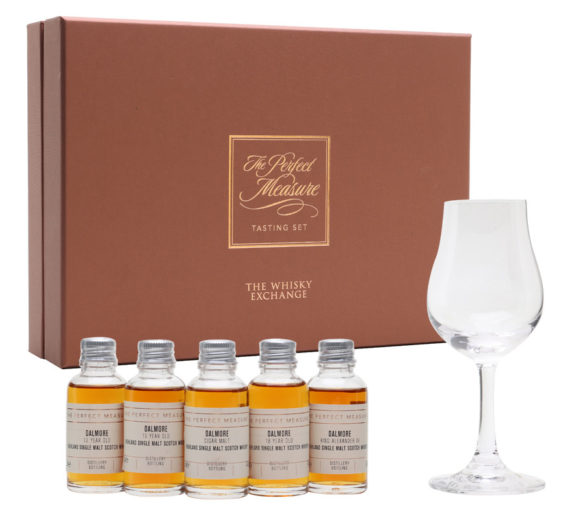 Thursday 18 June 5.30pm – The Dalmore with Richard Paterson and Dawn Davies: Richard Paterson, aka The Nose, aka 'Mr P', is a long-standing friend of The Whisky Exchange, and we've been trying to find time in his schedule for a virtual tasting since lockdown began. We've finally pinned him down and he'll be joining TWE head buyer Dawn Davies for a taste of the Dalmore range. While he may not be able to throw ice or whisky at you over a virtual video link, be ready for shenanigans as he and Dawn are an excellent double act.
Get the tasting pack >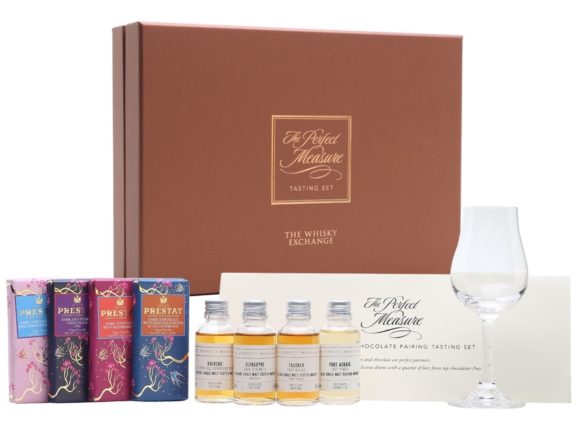 Thursday 25 June 5.30pm – Whisky and Chocolate with Dawn Davies: Dawn's back for our final tasting of the month, showing you how to pair whisky with great chocolate from Prestat – veteran London chocolate maker and Royal Warrant holder. Dawn is a Master of Wine and has years of experience as a sommelier, so pairing food and drinks is something that she knows more than a little bit about – join her for an evening of pulling apart the flavours you find in whisky and chocolate, as well as putting them back together again, and doing a bit of eating and drink.
Get the tasting pack >
What's Next?
Plans are still being planned, but we have July tastings almost ready to go and are looking further ahead to Whisky Show in October – we've not got it all confirmed yet, but we will have virtual activities in addition to the in-person show, so keep an eye on the Whisky Show website for more details when they are confirmed.
Apart from that, stay safe, have fun and see you online.