As we head into 2018, it's time to look back at some of the best bits of the past 12 months. The Whisky Exchange blog team has chosen its favourite moments of 2017, including memorable whiskies, fact-finding trips and interesting encounters. We'll see you in 2018…
The year started well – I interviewed someone I had wanted to speak to for some time: Jim Murray. He didn't disappoint: he talked about his career, how he fell in love with whisky and the lengths he goes to when it comes to tasting for his annual Whisky Bible.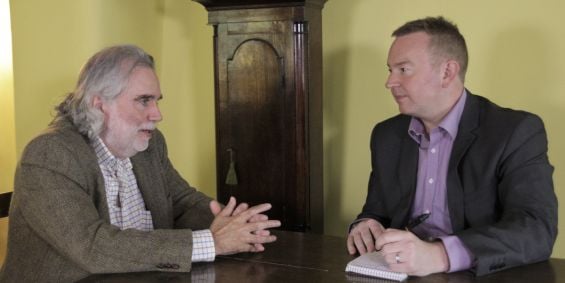 Another highlight was travelling to Ireland to find out about a new project from Irish Distillers: Method and Madness. The concept is intriguing: classic styles of Irish whiskey given a twist with unusual types of cask, and a meeting of minds between the traditional whiskey-makers and their creative apprentices. My favourite was the single pot still bottling, aged in a combination of bourbon, sherry and chestnut oak, giving a rich, spicy character.
And at this year's Whisky Show, I got the chance to try several examples from a category that had slipped under my radar: English whisky. First up was The Norfolk Farmers Single Grain from The English Whisky Company, a blend of eight types of grain. What flavour! Layers of rich, spicy apple pie dusted with cinnamon and with sweet notes of toffee and vanilla.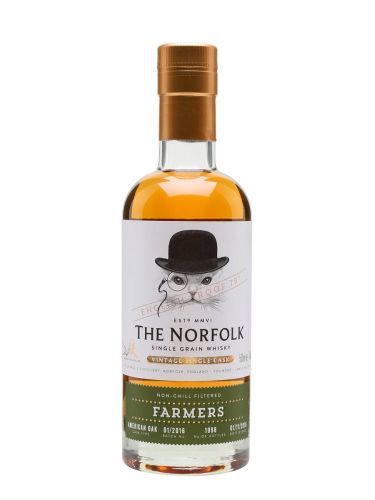 Next up was the inaugural release from The Cotswolds Distillery. Again, considering the youth of the whisky (three years old, so the bare minimum), this delivered bags of flavour: rich fruit and spice, toasty oak and candied orange peel. I am now an English-whisky convert, and it's worth remembering (to those who still care) that both of these are not only NAS (non-age-statement) whiskies, but are also very young. If you've not tried English whisky, I urge you to give it a go.
This year's gone rather well: I've drunk lots of nice things and managed to get around and see some interesting stuff.
My first highlight of the year has been watching the growth of Dornoch Distillery. It fired up the stills for the first time earlier this year, and since then brothers Simon and Phil Thompson, along with distiller Jacob Crisp, have been working hard to perfect their gin recipe and fill a load of casks with spirit that will one day become whisky.
I visited in July and spent a day putting the caps on bottles, lugging bags of grain, pumping out pot ale, lugging bags of draff and, as the sun set, watching the distillery's second-ever run of whisky spirit slowly come to an end.
After six months of waiting, Thompson Brothers Organic Gin has now landed at The Whisky Exchange. It's the brothers' first ongoing release and was my gin of choice this Christmas. Top work, chaps.
My second highlight was more recent and happened closer to home: I met Fladgate Partnership winemaker David Guimarens at a tasting in our Covent Garden shop – you can read about it here: Port and Whisky. I've been a big port fan for years, but recently I've found my interest waning. Ten minutes in David's company and not only am I a cheerleader for Portugal's finest export again, but I now want to investigate the world of vintage port, having previously stuck with tawny and colheita.
Next year is a big birthday for me, and by complete chance I've acquired a Fonseca Guimaraens 1978 vintage port for celebratory drinking. It was put together by David's father – the legendary Bruce Guimaraens – and I look forward to trying his handiwork.
I've been reliably informed that joining The Whisky Exchange team was the highlight of my year, so that's that sorted…there have, however, been quite a few other moments since that point which have been almost – almost – as momentous as coming to work with Stuart and Billy (OK, that's quite enough sarcasm – Ed).
One was undoubtedly the sublime vintage Champagne tasting at our Covent Garden shop in November. Not only was it fascinating to compare similar vintages from Moët, Veuve Clicquot and Dom Pérignon, but the Dom Pérignon 2000 P2 we tried has to be one of the most extraordinary Champagnes I've ever tasted. P2 stands for Second Plénitude and indicates that the vintage has had extra time ageing on the lees (15 years in this case), which resulted in incredible, intense savoury aromas and all-round magnificence. It is so good, in fact, that it entirely justifies this intriguing clip of actor Christoph Waltz's Plénitude face:
My other highlight was attending a ladies' night session, also at the shop, which examined the similarities between smoky whiskies and mezcals. The idea of women-only whisky tastings had filled me with horror, but it was a brilliant, in-depth and decidedly unpatronising evening that was exactly the same as any other tasting session, just with much fewer Y chromosomes. We tried some stunning mezcals that night, but for me the standout drink of the evening was Port Askaig 100° Proof – so much so that I've kept a bottle in my drinks cabinet ever since (it's also much more affordable than the P2).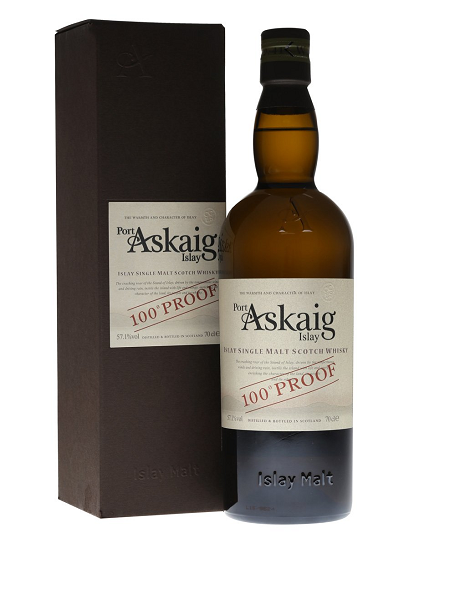 Posted in

Champagne, Fortified Wine, Gin & Jenever, Irish Whiskey, Port, SPIRITS & LIQUEURS, WHISKY & WHISKEY, Whisky Events, World Whisky
Tagged

Cotswolds Distillery, Dom Perignon, Dornoch, Fladgate Partnership, Irish Distillers, Method and Madness, Moet, Port Askaig, The English Whisky Company, Veuve Clicquot