For many people, myself included, sherry has a reputation of being a favourite of Grandmas everywhere. Similar to Port, this fortified wine has become known for its sweet flavours and slightly sticky texture, despite the range of styles available. From fino to Pedro Ximenez, sherry is a versatile drink that should be appreciated by more than just the Grannies of the world.
Hailing from the Jerez region of Andalucia, south-west Spain, sherry is made from white grapes, typically of the Palamino, Moscatel and Pedro Ximénez varieties. Used in cooking and cocktails alike, the many styles of sherry are as versatile as they are bountiful. However, with a relatively short shelf-life, most bottles of sherry left half-filled at the end of the festive season don't make it to the next. So we have come up with a few ways to use that lonely half-bottle that's hiding in the cupboard.
Pedro Ximénez sherry
Cooking – Sticky Toffee Pudding With A Twist
Rich and sweet, Sticky Toffee Pudding is a staple for Sunday dinners and school cafeterias, but its about time it levelled-up and Pedro Ximénez (PX) sherry is the way to do it!
To start off with, make the pudding part of your Sticky Toffee Pudding as you normally would – I am partial to this recipe from BBC Good Food. While your pudding is in the oven, begin making your sauce – this is where the magic happens. When adding the black treacle to your boiling mixture of cream, sugar and butter, also add 2tbsp of PX sherry, then finish making the sauce as normal. This will add a layer of luscious fruit to the sticky sweet sauce, nicely complementing the dates in the pudding.
Cocktail – Fruity Espresso Martini
A modern favourite of the cocktail world, the Espresso Martini is one easy step away from true greatness. Simply use PX sherry instead of simple syrup to add a kick of rich fruit to mingle with the bold coffee flavours. If, like me, you prefer to follow a recipe, try this one from The Happy Foodie.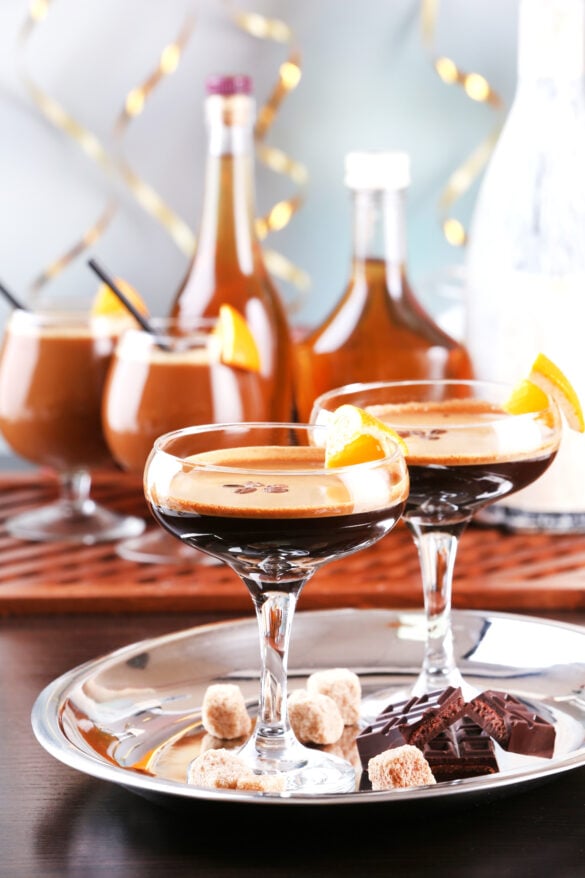 Pot Luck – Ice Is Nice
Creamy vanilla ice cream is a wonderful accompaniment to many desserts, but with a bit of PX sherry poured over the top it becomes the star of the show.
Fino Sherry
Cooking – Another Fish In The Sea
Fish and white wine have long been heralded as a great pairing, but I propose that fino sherry and fish are even better. Light-bodied and dry, the lemony, nutty and toasty flavours of the sherry mingle wonderfully with creamy white sauces and add a unique flair to any fish dish.
Cocktail – So Long Vermouth
It appears there is a theme to the type of cocktail that sherry works well in, as fino sherry shines in a Salty Martini. A combination of vodka, fino sherry and caper brine, with an olive or two to garnish, this is a nutty, salty cocktail that is just as classy as the original. While vermouth is optional in this version of the classic cocktail, some recipes still include it, like this one from Difford's Guide.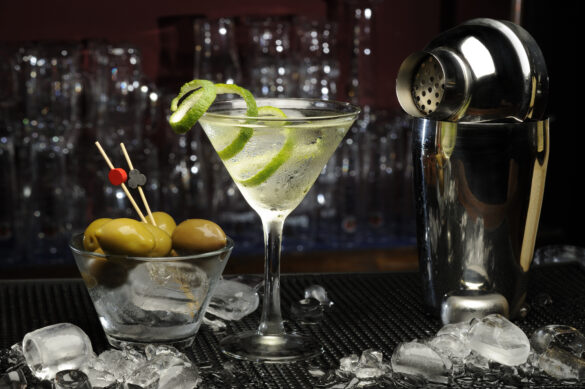 Pot Luck – The New G&T
In recent years, in line with the rise of gin, tonic has undergone a massive revival, with many brands creating flavourful tonics that work well with more than just gin. The sweet, dry nuttiness of fino sherry mingles delightfully with the delicate bitterness of tonic, creating a simple yet delightful cocktail.
cream sherry
Cooking – A Sweet Tooth
Almost as overlooked as sherry itself, trifle is an underrated dessert, made with a combination of biscuits, fruit and boozy syllabub (I'm not entirely sure what a 'syllabub' is, but I've yet to have a bad experience with one). Perhaps not a new idea, as traditionally a trifle includes sherry as well as brandy, but cream sherry adds a rich sweetness that other styles do not. The good folks over at BBC Good Food have created a recipe for this so that you don't have to.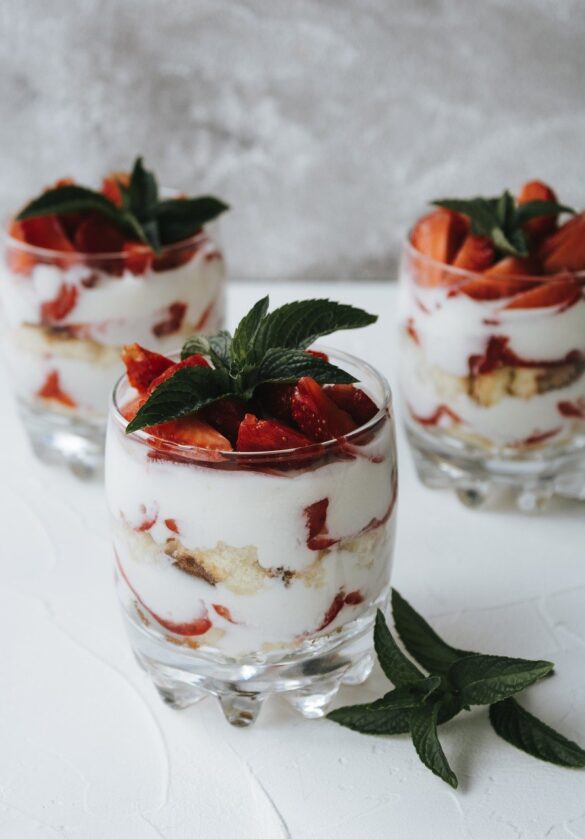 Cocktail – Not Your Average Negroni
Say goodbye to gin and hello to cream sherry with the fabulous Sherry Negroni. The cream sherry adds a layer of soft, fruity sweetness that delightfully tempers the herbal bitterness of the Campari. While this recipe (once again) from BBC Good Food suggests using PX sherry, we think that a cream sherry is a better choice for this particular cocktail.
Pot Luck – Cream Of The Crop
A vibrant version of a classic, comforting tomato soup, made unique by the addition of rich cream sherry. A grown-up take on a nostalgic comfort food, this is the perfect way to use up the remains of the Christmas sherry and survive the rest of winter. Make it for yourself with this recipe from Good Thyme Kitchen.