It's only a week since our January Virtual Tastings post, but February is almost here and with it our next couple of tastings – a chocolate-laden Valentine's treat, an evening of fabulous fizz, and a long-awaited appearance for Privateer rum and their head distiller, Maggie Campbell.
February's Line-up
3 February 2021, 6.30-8pm – Meet the Maker: Charles Heidsieck Champagne: Join Dawn Davies and Charles Heidsieck Chef de Cave Cyril Brun for a journey through more than 150 years of history and a pair of excellent Champagnes – Charles Heidsieck Rosé Réserve and our Champagne of the Year: Charles Heidsieck Brut Réserve. If you want to learn more about Champagne, or just want an evening of excellent fizz, this is the tasting for you.
Buy the tasting pack >
11 February 2021, 7-8.30pm – Privateer rum with Maggie Campbell: The north-eastern coast of the USA once known for rum-making, and Privateer is rapidly bringing that reputation back. The company's rum has only just landed in the UK and we are very pleased to have distiller Maggie Campbell on hand to tell us all about her spirit as we taste through the range. Even more excitingly, it'll be a first outing for our first exclusive Privateer rum – Sisters in Arms – and will also feature a sneak peak of the upcoming second release, Thick as Thieves.
Buy the tasting pack >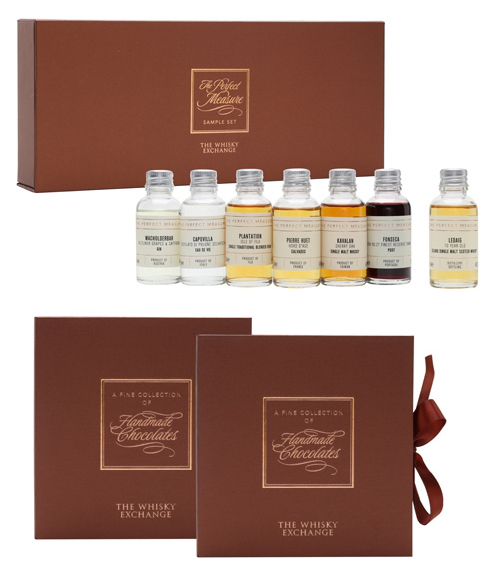 14 February 2021, 5.30-7pm – Valentine's Day Chocolate and Spirits with Dawn Davies: on Valentine's day, we'll be celebrating in the way that we know best – with great drinks and even better company. Join Dawn Davies as she pairs seven excellent drinks with a selection of our very own chocolates – Wacholderbär gin, Capovilla grappa, Plantation Fiji rum, Pierre Huet Calvados, Kavalan Taiwanese whisky, Fonseca port and smoky Ledaig Scotch whisky.
Buy the tasting pack with 9 chocolates >
Buy the tasting pack with 18 chocolates >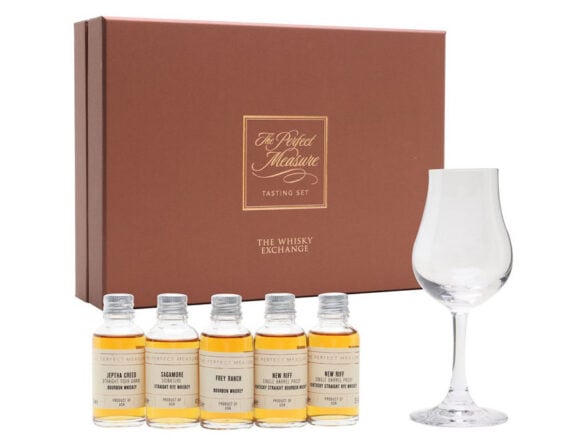 18 February 20201, 7-8.30pm – New American Whiskey: There are loads of new distilleries springing up across the USA, but it's often hard to find their wares over here in the UK. We've been working with a few distilleries to bring in their whisky and in this tasting we'll get to try it. We will be joined live from the USA by Colby and Ashley Frey from Frey Ranch, Jay Erisman from New Riff, Autumn Nethery from Jeptha Creed, and Brian Treacy from Sagamore Spirits to learn more about the distillers and try their whiskies.
Buy the tasting pack >
What's next?
March's tasting line-up is well on the way, and you'll hear more as soon as we can tell you about it. But before then, we'll have details of our Whisky Show: Old & Rare tastings – make sure you sign up to the mailing list over on the website to be the first to hear.
After that we've got Virtual Cognac Show and Whisky Show – tickets are on sale now for both – with details still to come of Rum Show and Champagne Show – we're only a month in and 2021 is already looking busy.
Posted in

Champagne, Gin & Jenever, Other Spirits, Port, Scotch Whisky, Virtual Tastings, World Whisky
Tagged

Capovilla, kavalan, pierre huet, Plantation, wacholderbar