It's the new year and we're back with a whole new program of virtual tastings and more. We're kicking things off with a pair of events you won't want to miss…
New year, new drinks
With 2021 stretching ahead of us, we've already started planning in tastings for the upcoming months. We'll be kicking things off with a bit of a rum focus – keep an eye out for February's very special tasting: details to be revealed soon – and will then be meandering through the wonderful world of drinks as we continue towards December: a whole year of great drinks.
January's Line-Up

Monday 25 January 2021, 6.30pm – Burns Night Quiz: Join TWE head buyer Dawn Davies and me for an evening of Robert-Burns-tinged quizzery. We'll be diving into the fabric of Scotch whisky to give you an evening of taxing questions and the chance to win fabulous prizes. It's free to come along, but you'll need to sign up in advance.
Sign up for your spot >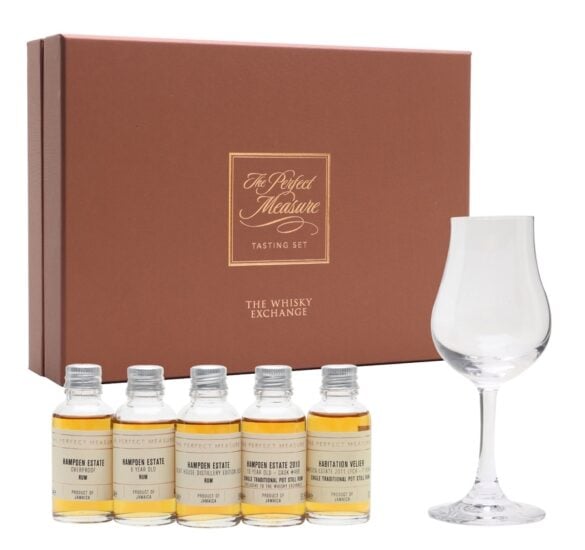 Wednesday 27 January 2021, 6.30pm – Hampden Estate Rum with Luca Gargano: Joining us from Haiti, we'll have Luca Gargano of Italian drinks specialist Velier on the line to tell us all about the rums from this increasingly iconic Jamaican distiller. Known for producing big, fruity rums, they are much loved by rum geeks and more fans are discovering them every day. Luca's been a fan of theirs for years, and has been bottling their rums for as long as he's been able to get hold of them – he's the perfect person to tell us more.
Buy the tasting pack >
More shows?
We're not stopping at just our tastings program – our shows are all going virtual. We'll still be having a physical show where we can, but they'll all have at least some virtual element for you to join in with if you can't make it in person.
Details of Whisky Show: Old & Rare will be landing shortly, but expect some incredible online tastings featuring great guests and fantastic whisky – sign up to the mailing list on the Whisky Show: Old & Rare website to be the first to hear.
Virtual Cognac Show has just launched, featuring three days of talks and tastings from 22-24 April – you can find out more on the Cognac Show website.
Rum Show is now a real thing, although we're not quite ready to reveal it to the world yet. We'll let you know all the details here on The Whisky Exchange blog once things are confirmed.
Whisky Show has also returned! We're planning our biggest and best show yet, with more whiskies than ever and a stack of guest spirits all focused on one thing: flavour. Alongside the physical show, we'll be streaming loads of talks and tastings, as well as continuing on through the week after the show with even more. Tickets are available now for both the physical and virtual sides of the show, with in-person tickets including a virtual pass – head over to the Whisky Show website to learn more.
What's next?
January's almost half gone already and we'll have details of February's tastings up shortly. Happy new year – we look forward to seeing you soon.