Mince pies, cake, roast turkey, port, Buck's Fizz, roast potatoes, Champagne… December brings with it a host of delicious, indulgent treats. I can't remember the last Christmas that didn't end in me being so full that I questioned my sanity at having taken a third helping of roast potatoes before I had pudding, but I digress. It makes sense, then, to exercise a little restraint once the new year rolls around.
Many of us will be starting off the year by cutting all alcohol from our diets for 31 days and providing our livers with a bit of respite, but there are some who choose to follow the old 'everything in moderation' method instead. Not completely cutting anything out of our lives, but not overindulging either, which is why I've tracked down some of the best low-ABV cocktails to enjoy this year.
Grapefruit SpirtZ – Spritz it up
Most famous for its regular appearance in beer gardens across the country during summer, the classic Aperol spritz is a tasty cocktail that's easy to make, and even easy to add flair to. This grapefruit spritzer is a refreshing twist on this timeless low-abv cocktail.
Ingredients
135ml grapefruit juice
15ml Aperol
225ml tonic water
Grapefruit slices for garnish.
Method
Fill a glass with ice, add the grapefruit juice and Aperol then fill to the top with tonic water, add a slice of grapefruit to garnish and enjoy!
Americano – Bittersweet Symphony
Low-ABV cocktails don't have to compromise on flavour or sophistication and the Americano is proof of this. Made with both Campari and sweet vermouth, this bittersweet, aromatic cocktail is perfect for happy hour, or accompanying a creamy pasta dish, such as carbonara.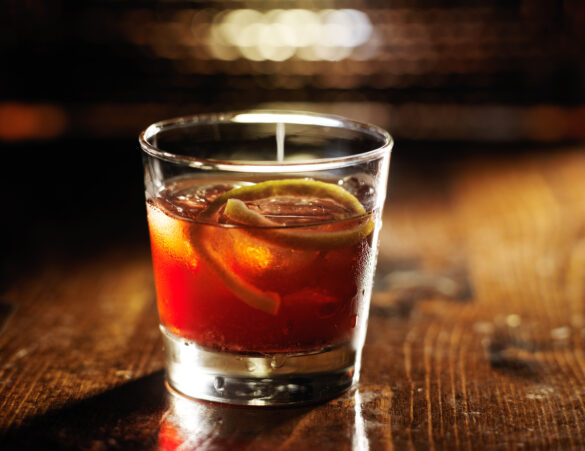 Ingredients
45ml Campari
45ml sweet vermouth
225ml Club Soda
Method
Add Campari and sweet vermouth to a highball glass before filling the glass with ice, then top up with club soda, stir and enjoy.
Mimosa – Light and bubbly
A staple at brunch, the Mimosa is a well-known low-ABV cocktail with just two ingredients – Champagne and orange juice. But I like to be different (and grew up in an orange-free home), so here is a pomegranate-based version of the classic Champagne cocktail.
Ingredients
125ml Champagne
15ml pomegranate juice
1 teaspoon pomegranate seeds to garnish
Method
Pour the Champagne into a flute, then top up with pomegranate juice, garnish with pomegranate seeds and enjoy!
Floppy Disk – Retro Fun
Some of you may remember floppy disks, the predecessor to the memory stick that was immortalised in the save symbol on Microsoft. This next cocktail is a version of Jenner Cormier's low-abv cocktail of the same name, from Bar Kismet in Halifax, Nova Scotia.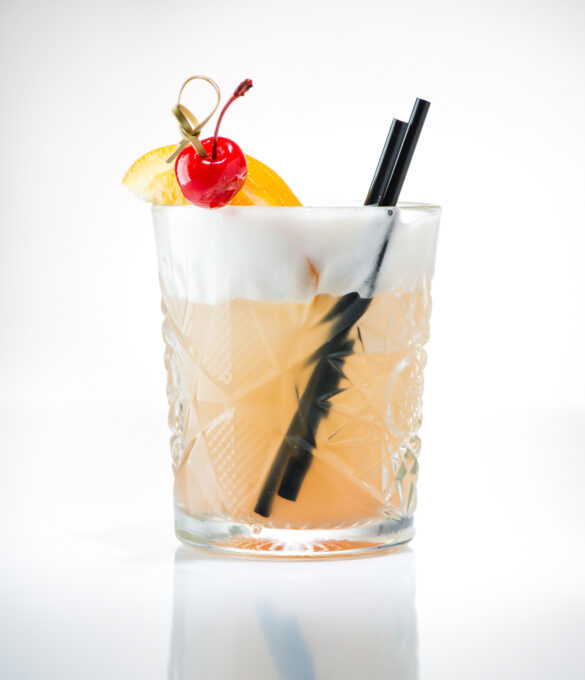 Ingredients
225ml grapefruit juice
225ml sparkling water
15ml Cynar
15ml dry curacao
10ml mezcal
Grapefruit slice to garnish
Method
Add all ingredients except sparkling water in a cocktail shaker with ice, shake well and strain into a chilled glass. Top with sparkling water and garnish with a slice of grapefruit
Find more cocktails over on The Whisky Exchange's cocktails page >