January is a time of hibernation and restoration, a month to lay the foundations of the year. And, perhaps, to also recover from the excesses of the festive period. It's time for Dry January.
The days of alcohol avoidance meaning fizzy, sugar-laden drinks or fruit juice are behind us, and there are now loads of tasty alternatives. Here are a few ideas to last through January and into the year beyond – proof that good drinks don't have to contain alcohol.
Spirit Replacements
A few years back, the idea of a soft drink replacing a spirit in a cocktail or gin and tonic was laughable. We'd seen a few alcohol-free whiskies on the market (universally awful) and even an alcohol-free vodka (standard response: 'isn't that just water?'), but recently things have changed.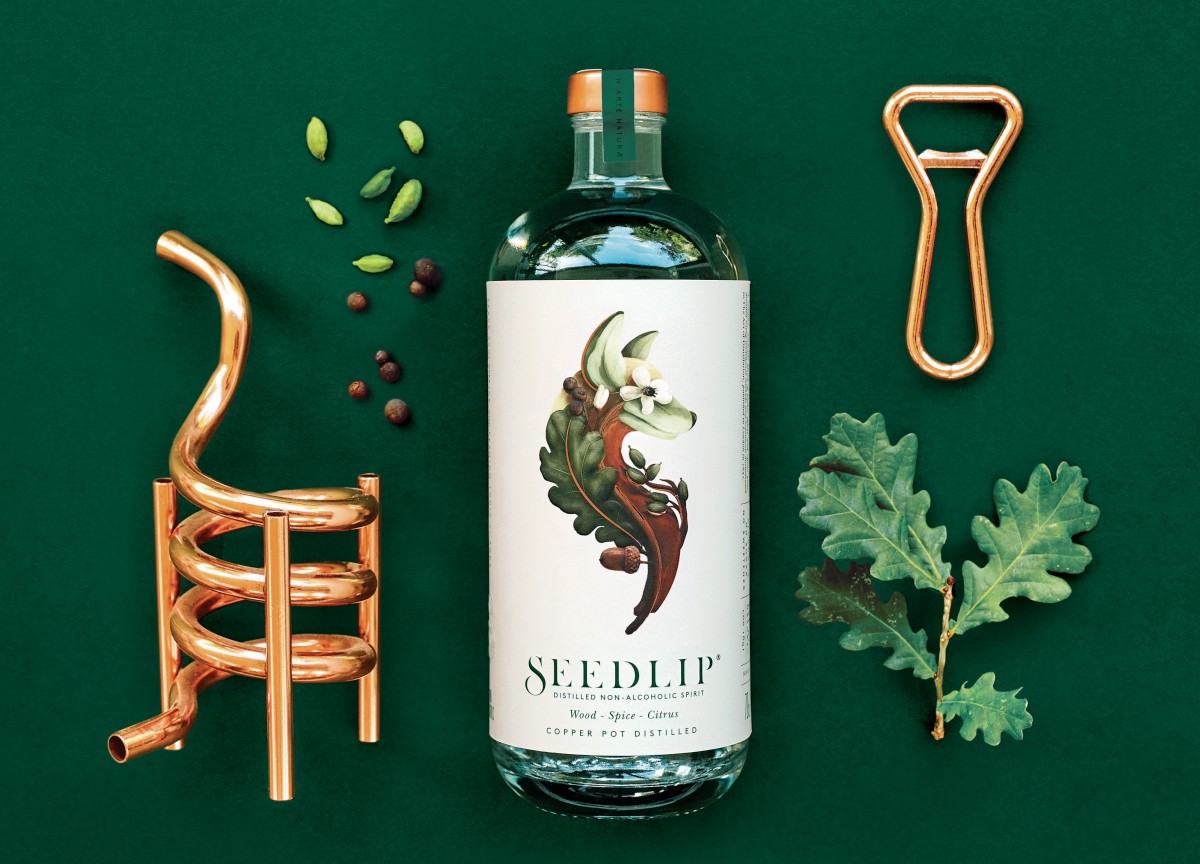 First we had Seedlip, a distilled 'spirit' with no alcohol. Often billed as a gin replacement, it contains no juniper and doesn't taste that much like gin – instead veering over to the clove and spice side of things – but does work well in gin cocktails, and makes a decent '& tonic'. Seedlip's launch release – now called Seedlip 94 – has been followed by herbal and bitter variants. Seedlip Garden 108 has green notes which work well with citrus and pair especially well with bitter lemon. Spicy Seedlip Grove 42 has a Campari-like bitterness to it – just add soda and a twist of orange.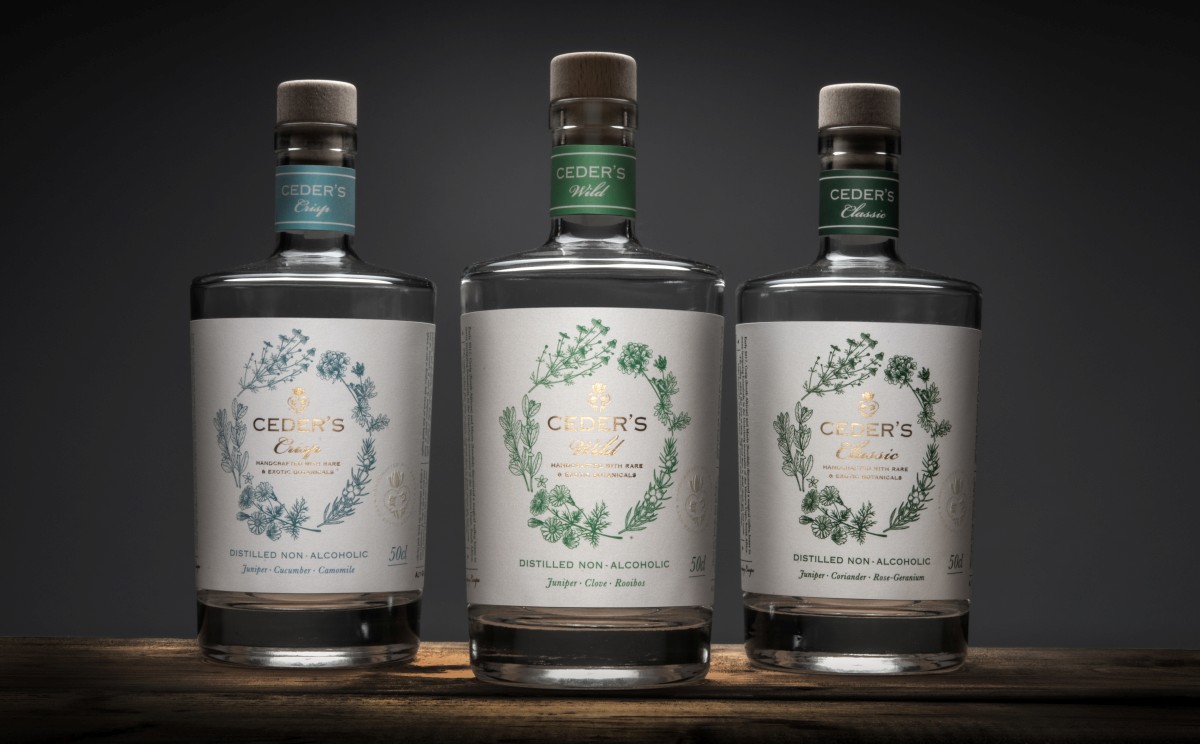 Last year we had a new entry into the still very new non-alcoholic spirits category: Ceder's. It's a drink that pulls together South African flavours and Swedish spring water, as well as embracing gin as an influence – juniper is at its core. It's a simple gin replacement, with Ceder's Classic making a great G&T, Ceder's Wild more rooty and good for cocktails, and Ceder's Crisp lighter and more aromatic, just the thing to enjoy with soda and maybe a splash of bitters.
Soft Drinks
While I'd normally avoid the normal fizzy fare when looking for Dry January alternatives, I can't ignore the folks at Karma Cola. Their flagship Coke alternative is made with real ingredients and, more importantly, it tastes nice. It's still sugary, but you'll feel good while drinking it: they work with growers in Africa, pay fair prices and support communities in West Africa via the Kola Foundation.
They also have a sugar-free cola – using stevia rather than cane sugar – along with Lemony Lemonade, Summer Orangeade and Gingerella. Grown-up soft drinks.
Spritzes
When it comes to long drinks, I'm increasingly becoming fond of the spritz. While the Aperol Spritz has become the canonical version of the drink, it is just part of a whole family.
As with many cocktails, it's all about a balanced trio: wine, bitters and soda. Just taking the alcoholic drinks out of a spritz wouldn't leave much – soda's nice, but not that interesting – but fortunately help is at hand.
First, there's 3/4oz Spritz Syrup – basically a non-alcoholic Italian-style bitters. Mix it with a healthy splash of soda and you have yourself something that's most of the way to a spritz – a non-alcoholic bitters and soda.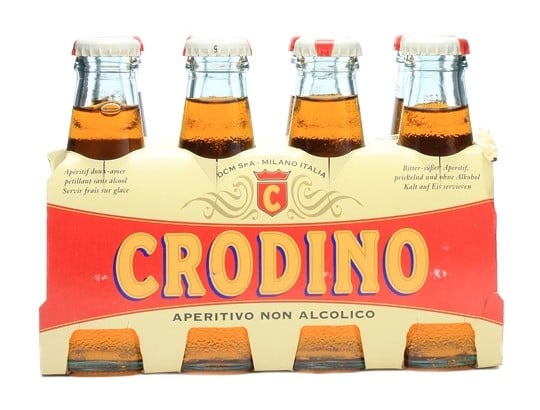 Along the same line is Crodino, a non-alcoholic aperitivo that's made by the people behind Campari. It's very close to a non-alcoholic Campari and soda – just open the bottle and pour over ice
When it comes to an actual alcohol-free spritz, we'd recommend reaching for a Rocktail. Rocktails are range of ready-to-drink soft drinks that have been carefully made to taste just like a spritz. The Citrus Spritz is very reminiscent of an Aperol Spritz and the Orangewood blend adds in a background of smoke to give you something a little different. I liked the Citrus Spritz enough that I wrote up tasting notes – the first non-alcoholic tasting notes I've written in years: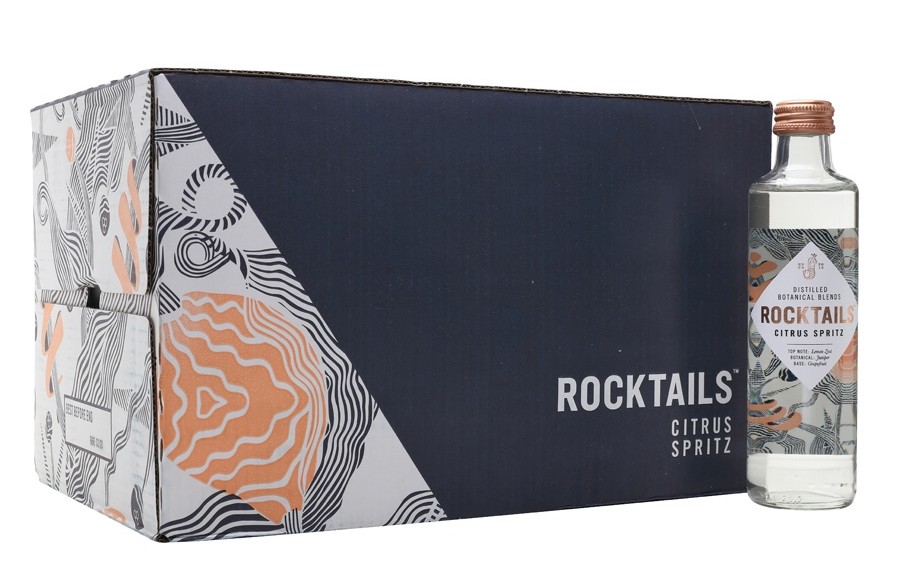 Nose: An initial hit of sweet orange, spicy juniper and Italian bitters: 'It Aperol'd me right up the nose'. Candied peel and Christmas spice lurks underneath, but it's all balanced by fresh green herbs and fruit.
Palate: The classic Spritz combination of citrus, fresh fruit and spice continues: apples and pears, candied lemon and hints of clove. Dry and woody herbal notes sit behind, adding a savoury contrast.
Finish: A hint of sweet apple and lemon with a handful of herbs.
Comment: Surprisingly full flavoured with controlled sweetness and a very strong resemblance to a classic Italian Spritz. Serve it in a Champagne flute, and people might not notice…
Dry January isn't just for January
As I said at the start of this post, January is a time to lay the foundations of the rest of the year – add "drink better" to your resolutions list. Make this January a non-alcoholic Tryanuary, testing out the latest and greatest soft drinks to find your new favourites. There are loads of great non-alcoholic drinks out there to explore – make 2019 more interesting.
You can find more suggestions for great non-alcoholic drinks on our Dry January page.
Posted in

Champagne, Gin & Jenever, Other Cocktails, Soft Drinks, Vermouth
Tagged

3/4oz, Aperol, ceder's, karma cola, real kombucha, rocktails, Seedlip