Casks, amirite? Some of them are familiar, some of them are less so – all of them have an irrevocable (or irreparable, depending on where you're sitting) effect on the spirit matured within them. In honour of Whisky Show and its theme – The Journey of the Cask – today we're exploring some of the less familiar – or downright odd – cask-matured drinks wandering the spiritscape, from new releases to storied oldies.
Grape Scott! Bacchus to the Future: Part 1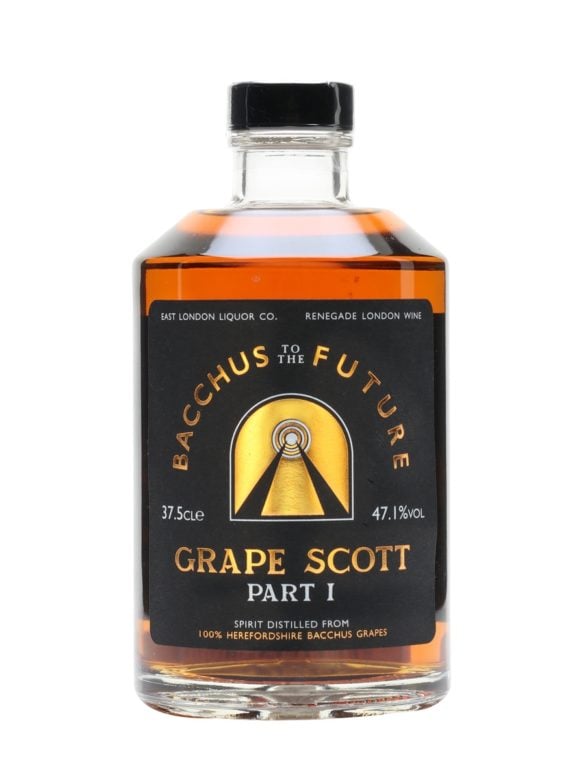 You know what they say: 'when life gives you left-over grape bits, distil them and whack the resulting high-strength spirit in a red wine cask for six months.'
East London liquor company East London Liquor Co. have followed that old adage to the letter, teaming up with Renegade London Wine to take 2017's Hereford Bacchus grape pomace and turn it into a hilariously punny, full-flavoured, grappa-style spirit, bottled with a healthy, healthy dose of 80's film nostalgia.
In many ways, like weird, grapey cask cannibalism.
WhistlePig Amburana Rye 12 Year Old TWE Exclusive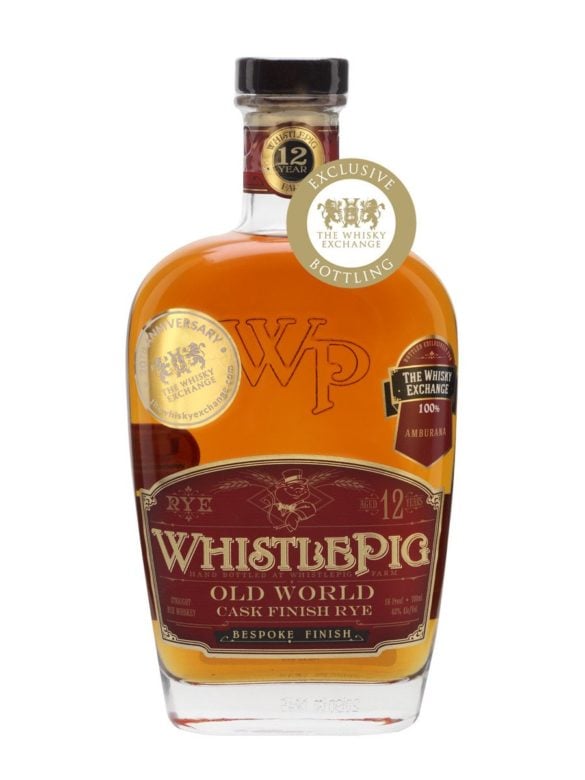 Now, this one isn't going to make an awful lot of sense unless you've tried it.
The cask impact on this spirit cannot be understated, especially when you consider that this batch of WhistlePig rye whiskey rested in its South American amburana-wood cask for a period of just ten days. Ten days. The result is a powerfully fragrant, richly spicy whiskey, riddled with coconut flavours and tonka-bean character.
Unlike anything you've tried before, unless you've tried it before…
Amrut Naarangi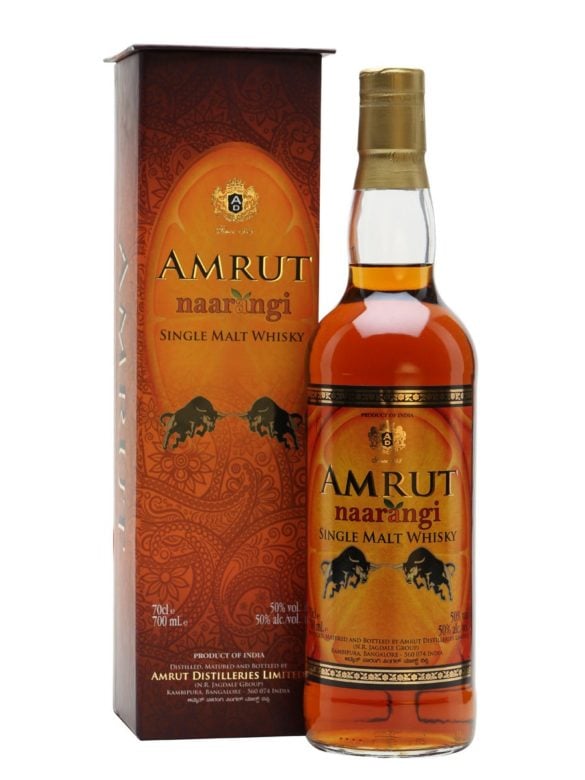 It's well known that whisky-maturation regulations are – if you want to be taken seriously, at least – pretty strict. Not only does this ensure that whisky in a bottle is more or less what we think it should be, but it also encourages people to work out some pretty fascinating work-arounds.
One such work-around comes in the form of Amrut Naarangi, which deftly side-steps the question, 'how do I infuse my whisky with orange without actually infusing my whisky with orange?' by filling an ex-oloroso sherry cask with white wine and orange peel for three years, emptying it out, then finishing a three-year-old whisky in it for three more years.
Bravo, Amrut. Bravo.
 Asta Morris Glorious Bastard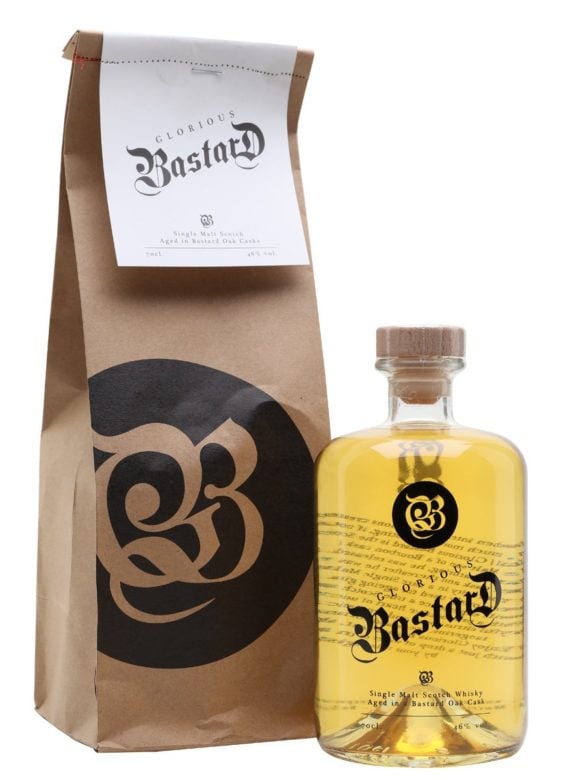 What happens when you – rumour has it, accidentally – finish a single malt Scotch whisky in a cask which previously contained gin? Well, Glorious Bastard, that's what.
Contrary to common sense, academic wisdom and, indeed, previous personal experience, whisky + gin seems to, in this instance at least, work. Juniper enhances this single malt's citrus character while balancing out some of its sweeter parts with that particular gin-y bitterness.
Also, being a child stuck in a grown-up's body, I think swear words on commercial goods are funny.
Bastard. Hehe.
JJ Corry – The Battalion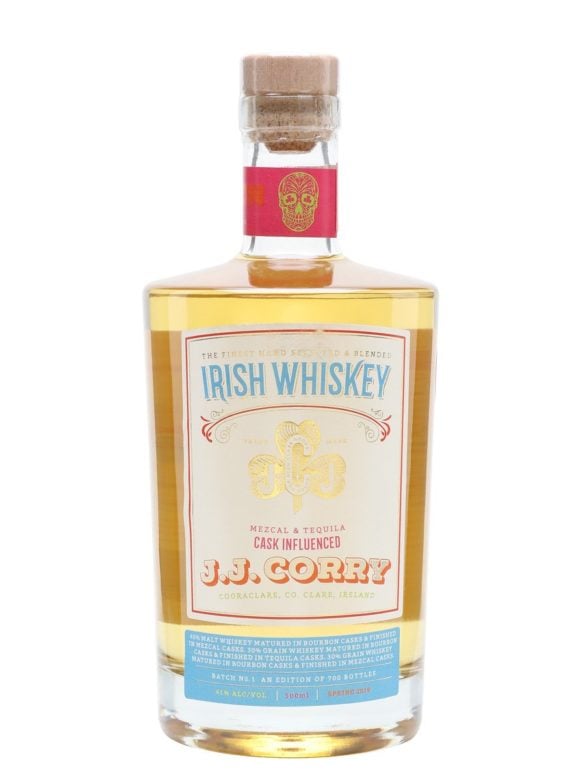 Have you ever been just kind of, you know, hangin' out, chillin', letting your mind wander, and suddenly thought to yourself, 'phwoar, yeah, whisky and tequila and mezcal probably taste pretty nice together'?
Now we're no mixologists but, no, neither have we, to be honest. But then we're not superstar independent Irish whisky bottler JJ Corry!
The Battalion, named for a battalion of Irishmen who fought for Mexico in 1846, is a blended Irish whisky finished in ex-mezcal and ex-Tequila casks. Sounds like a strange choice but, now we think about it, that slightly smoky, herbal edge might be pretty interesting.
A recent re-do of Scotch whisky maturation rules to allow ageing in agave-spirit casks means we're likely to see a whole lot more of this sort of thing, too…
Herring, Tabasco and beyond…
The world of cask-finishes has been to some weird places, and it's not getting any less adventurous. That being said, there are some places which, once visited, need not be explored again.
In 2002 for instance, the SMWS finished whisky in a cask seasoned with Tabasco sauce. The result was, by all accounts, a brain-meltingly fiery whisky which, while undrinkable on its own, went on to live a happy life of saucedom in the form of Hotscotch.
The descent into madness continues with the now all-but-ungettable, nigh-on-mythological Fishky – a single cask of Bruichladdich finished in a cask previously used to store herring. It is, according to our very own Billy Abbott, "very bad" – he's not tried it himself, but has patiently held the hand of many an adventurous whisky geek who has, as they tearfully recounted its terrible, innate, fishy wrongness. But ours is not to wonder why – only to marvel at the, well… marvellousness of it all.