It's the youngest distillery on Islay, but Kilchoman's history has now reached double figures. Established in 2005, the distillery has made its mark on the island by keeping things local – and with Rémy Cointreau snapping up Bruichladdich in 2012, Kilchoman is now the only independently owned distillery on Islay.
Kilchoman's latest release is the fifth edition of its 100% Islay bottlings, made with barley grown at the distillery and peated to about 25ppm, half the level of other Kilchoman expressions. The whisky is matured solely in ex-bourbon barrels that were filled in 2009 and 2010.
Founder and MD Anthony Wills says that the lighter peating gives the range 'beautiful fragrance and balance' – so, what did we think?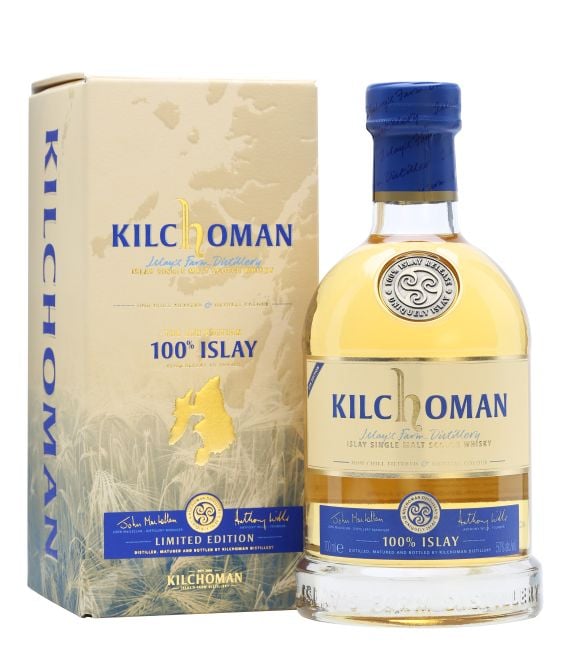 Nose: Clean, with lemon peel and soft, fragrant pear notes at first, followed by a sprinkling of freshly ground black pepper, ground almonds, subtle smoke and a pleasant candle-wax aroma. Water brings down the pepper but ramps up the fruitiness.
Palate: The freshness remains, and there's a lovely balance to this whisky – the soft fruit is bolstered by the peat and smoke, not swamped by them. Everything is in its place: the refreshing lemon, the seductive fruitiness and the snap of pepper and peat.
Finish: Lively and long, with the peat and pepper lingering.
Comment: Elegant and understated, this is a beautifully balanced and clean-tasting dram that doesn't feel the need to shout.
Kilchoman 100% Islay 5th Edition is available to buy from The Whisky Exchange website, priced at £68.95.