Ardbeg Day approaches. The final day of the Islay Festival, it's become the biggest celebration of the week thanks to the distillery's unique approach: don't only have a party on the island. This year is a big one, so they've gone all out: it's the distillery's 200th birthday.
All around the world, local Ardbeg distributors, shops and fans are throwing parties of varying levels of intricacy and silliness. Here in London we've got the UK celebration, with a lunch and dinner hosted by Ardbeg-owner LVMH's master of maturing stock, Brendan McCarron. There might still be a few tickets left, so click through the banner below to grab one – they're £200 each, but that includes a whisky-matched meal, a few drams and a very limited bottle of Perpetuum, this year's Ardbeg Day special release, engraved with the signatures of Brendan and head of distilling and whisky creation, Bill Lumsden.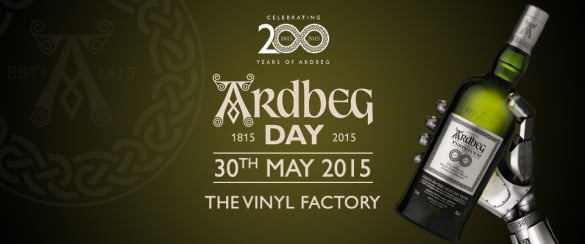 However, if you can't make that, all is not lost. Down at The Whisky Exchange Shop, as we are an Ardbeg Embassy, we'll have some Perpetuum to taste and will be pouring it all day. To celebrate 200 years of production, Bill Lumsden has put together a whisky that pulls together a bit of everything that they do. There's old and young whisky, matured in bourbon and sherry casks, all married together to create something that spans the whole range of Ardbeg's bottlings. The team in our shop have selflessly sampled it to make sure it's up to scratch.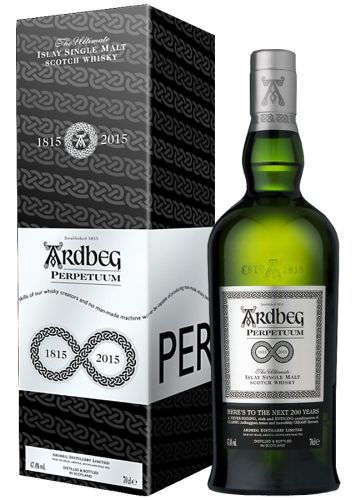 Ed:
Nose: Sweet ham and bananas, soft smoke with a hint of mintiness. Overall, a smoky caress rather than a punch.
Palate: Ripe-fruit sweetness with a delicate carbonic kiss. Worryingly drinkable and approachable.
Finish: Not overly complicated, just a smothering dry finish. Lingers on the tongue.
Fern:
Nose: Apple sweetness, delicate smoke, sea salt, bananas.
Palate: Sourdough, tyre smoke, sea salt and lightly oily texture.
Finish: Light smoke but long, spicy white-pepper notes.
Duncan:
Nose: Delicate limes, smoky pears, deep-fried bananas, menthol. Hint of liquorice when diluted.
Palate: Soft, oily, briny, sweet and clean.
Finish: Short but mellow, light, uncomplicated. Water wakes up the smoke and adds sweet spiciness.
We'll have it exclusively in the shop on Saturday, but we will be selling it online soon after – you can sign up to get an email when it goes on sale on our Ardbeg Perpetuum page. So, whether you can make it to the shop or not, make sure you kick back on Saturday with a glass of Ardbeg, and raise a toast to distillery manager Mickey Heads and his team. 200 years down – hopefully many more to go.