To celebrate the launch of London Beer Week 2017, Jane takes a look at the boilermaker, a classic pairing that is now a sophisticated serve in the capital's best bars.
Existing in dive bars as a shot and a beer for generations, a boilermaker used to be the all-American male choice of beverage, gaining its name from industrial metalworkers who were quite possibly in need of a boilermaker after a hard day's work.
Today, the boilermaker has evolved beyond its typical confines to become a drink that encompasses craft lagers, ales and stouts and all types of refined spirits and liqueurs. With each sip (beer in one hand, whiskey in the other) the flavour combinations get better and better – a boilermaker with the added finesse of a bartender's touch.
In fact, as The New York Times put it, a shot and a beer has entered 'today's hushed temples of the craft cocktail, where complexity and creativity are often prized over a belt and a brew'.
As the boilermaker has grown up, so has its flavours and varieties, thanks in part to the craft-beer movement and finesse in spirit making. From the many possibilities just within the whisky world – Scotch, Irish whiskey, bourbon, Japanese whisky, rye whiskey, grain whiskey, peated whisky and moonshine – to pairing beer with bracing amaros, liqueurs, gin, Tequila and rum, the humble boilermaker has truly outgrown its origins.
This year at The Beer Edit, the highlight event of London Beer Week, you've got the chance to try some truly unique and tasty combinations of boilermaker. At the craft beer bar in the Beer Edit, you can order your choice of beer (and even mead, cider, and ginger brew) and spirit and sample this age-old serve. Here are six spirits to sip with your beer:
1. The Classic: Old Forester
Bourbon is the traditional spirit to sip alongside beer, and this silky American bourbon pairs well with just about anything you drink it with. Sharp at first, Old Forester softens quickly, with hints of oak, sweet corn, soft vanilla and light orange notes.
2. A SpicY Twist: Bulleit Rye Whiskey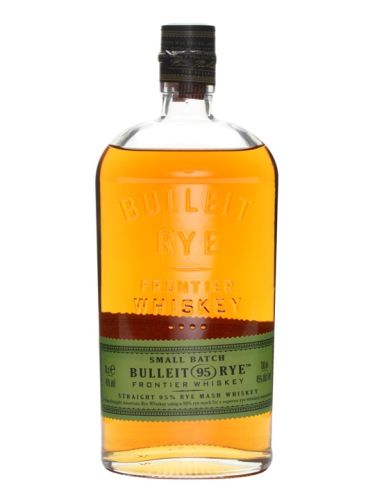 Bringing astringent spice into play, rye whiskey boosts hoppy flavours, making them burst forth on the palate. This particular rye, Bulleit, is russet in colour, with rich oaky aromas and combines hints of vanilla, honey, and spice.
3. The Single Malt Scotch: Auchentoshan
Known for being more challenging and less sweet, Scotch brings a whole new side to boilermakers. Auchentoshan is great whisky which serves as a benchmark for Lowland single malts and has a smooth palate with hints of tangerine and lime, finished with a gingery and slightly drying pleasant lingering nuttiness.
4. A Beer Experiment: Glenfiddich IPA and Jameson Caskmates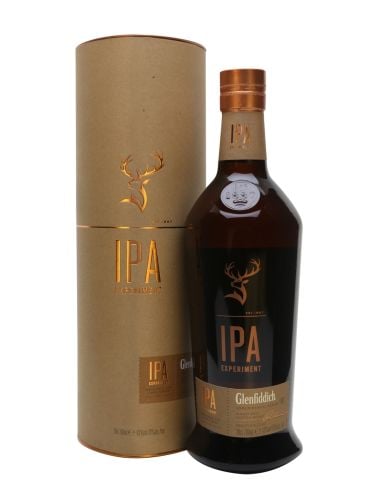 Some whiskies are born to sip alongside beer, designed right from the moment of their conception to work in the beer world. Glenfiddich IPA is a Scotch whisky aged in barrels that have previously been home to an overly-hopped IPA, giving the barrel bold and zesty notes. Jameson Caskmates, on the other hand, has been aged in barrels that have been finished with a stout from Cork's Franciscan Well brewery. This has added notes of cocoa, coffee and butterscotch to this classic Irish whiskey.
5. The Unexpected: Bols Genever
It's not just whiskey that pairs well with beer. Jenever, the Dutch pre-cursor to English gin, is a truly wonderful and complex spirit that borders the line between whisky and gin. This version from Bols boasts a grassy palate of sourdough bread, juniper, barley and pepper.
Find out more about the fantastic events at this year's London Beer Week.
Posted in

Beer, Irish Whiskey, North American Whisk(e)y, Scotch Whisky, SPIRITS & LIQUEURS, WHISKY & WHISKEY
Tagged

Auchentoshan, bols, bulleit, Glenfiddich, Jameson, old forester