Summer's in full swing and our virtual tasting program continues with some appropriately late-summer sessions.
Summer-sipping
July has been great for tastings, with everything from American whiskeys for Independence Day and oily Islay drams, to a masterclass in sugarcane juice rum making with one of the world's best distillers, and tasty long drinks with Fever-Tree. You can find them all on our Facebook page.
But that's not the end of the online fun for the month. Next week, from 10am on Friday 31 July, we've got 24 hours of rum with TWE head buyer Dawn Davies MW and Black Tot Rum brand ambassador Mitch Wilson. It's the 50th anniversary of Black Tot Day – the day the Royal Navy stopped the rum ration – and they'll be broadcasting live for 24 hours, joined by rum makers, former sailors, experts, mixologists and fans from around the world. You can find more details in Mitch's blog post – 50 years of Black Tot Day, 24 hours of rum madness.
But what's on the list for next month?
The August Line-up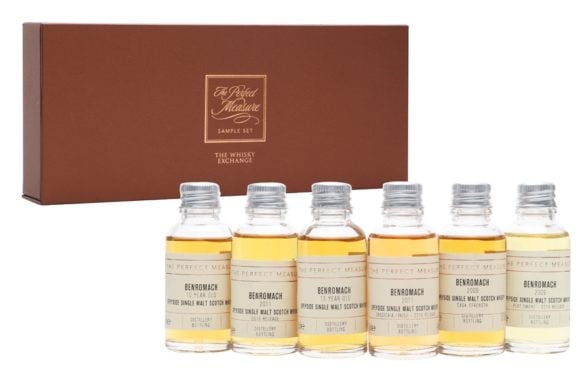 Thursday 6 August 5.30pm – Benromach with distillery manager Keith Cruickshank: join me and Benromach manager Keith for a dive into the distillery's range of whisky, including our Whisky of the Year, Benromach 15 Year Old. The line-up: Benromach 10yo, Benromach 15yo, Benromach 2009 Cask Strength Batch 4, Benromach 2009 Peat Smoke, Benromach 2011 Organic, Benromach 2011 Sassicaia Finish.
Buy the tasting pack >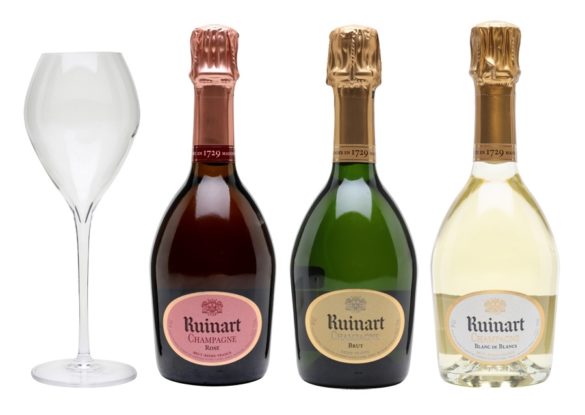 Thursday 13 August 5.30pm – Ruinart Champagne with wine maker Frédéric Panaiotis: Dawn Davies MW will be chatting with Frédéric about the wines he makes for Ruinart, from harvesting the grapes to popping a finished bottle. We'll be trying three Champagnes – Ruinart Rosé, R de Ruinart and Ruinart Blanc de Blancs – and the tasting pack features three half bottles, perfect for sharing.
Buy the tasting pack >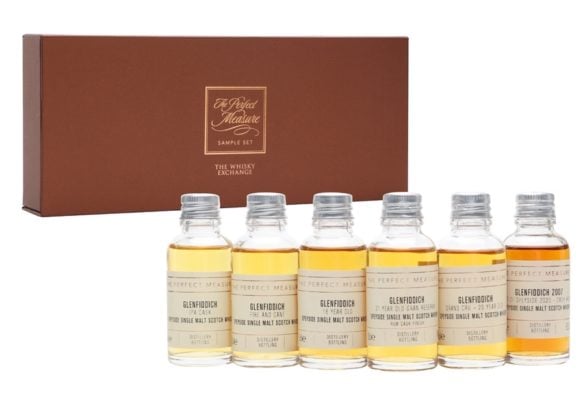 Thursday 20 August 5.30pm – Glenfiddich with malt master Brian Kinsman: Next up is me again, this time in conversation with the man behind Glenfiddich's whisky, Brian Kinsman. One of the most respected whisky makers in the business, he'll be leading us through the upper end of the distillery's classic range: Glenfiddich 18yo, Glenfiddich 21yo Gran Reserva Rum Cask, Glenfiddich IPA, Glenfiddich Fire and Cane, Glenfiddich 23yo Grand Cru and the incredibly limited Glenfiddich Spirit of Speyside 2020, launched this year and sold exclusively through a charity auction.
Buy the tasting pack >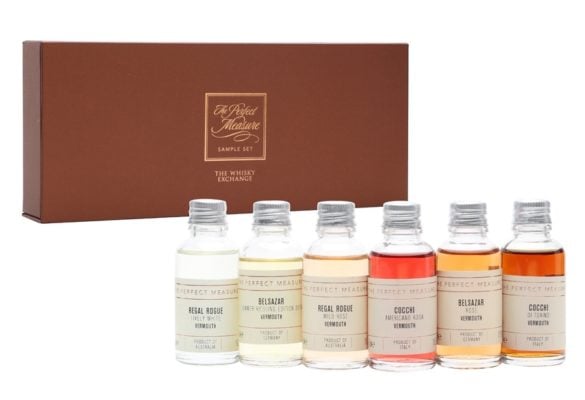 Thursday 27 August 5.30pm – The Faces of Vermouth with Cocchi, Regal Rogue and Belsazar: Dawn's back for our final August tasting, investigating the world of vermouth. She'll be joined by Cocchi's Roberto Bava, Regal Rogue's Mark Ward and one of Belsazar's vermouth geeks to pull apart the flavours of this tasty aperitif, and offer some suggestions on how to best to drink it.
Buy the tasting pack >
What's Next
Preparations for Whisky Show continue, with masterclasses going on sale every week – you can find the complete line-up on the Whisky Show website. We're also putting the finishing touches to our Virtual Whisky Show, and tickets will be on sale very soon. Tickets for Champagne Show are also still available for the end of October.
While we're gearing up for loads of tastings in October with both the shows and much more besides, we're also pushing forward with plans for a packed September – keep an eye on the blog and the Virtual Tastings page over on The Whisky Exchange website and you'll be the first to hear about them.