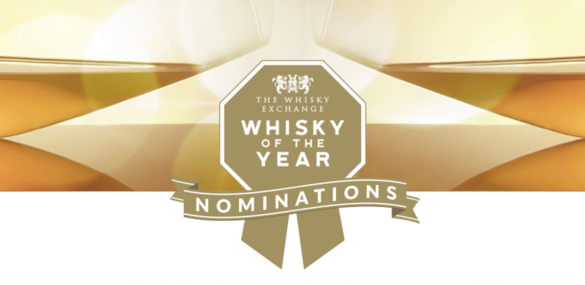 While the months have both dragged and sped by this year, they have still continued to bounce along, and have now led us to one of the most important moments of 2020 – nominations for The Whisky Exchange Whisky of the Year are now open!
Nom nom nom
Last year, we decided to shake up our Whisky of the Year awards and throw them open to you, the whisky drinkers of the world. Rather than relying on The Whisky Exchange team and a carefully chosen cadre of drinks professionals, we would instead turn to you and find out what whiskies had been tickling your fancies in recent times.
It worked out so well, that we're doing it again.
The nomination process is very simple: head to The Whisky Exchange Whisky of the Year nomination page and let us know which three whiskies you think should win.
Getting the nomination is like gravy. Winning would be like whatever is better than gravy.
Of course it can't be quite that simple. With so many whiskies in the wild, we need to put a few restrictions in place.
To be eligible for The Whisky Exchange Whisky of the Year award, a whisky must be:
£65 or under
48% ABV or under
Not a limited release
That still gives us a huge range of whiskies to choose from, but also makes sure there's a good chance that you'll be able to find a bottle of the winner.
Vote early, vote often.
Nominations are open now and will close on 24 August 2020.
Once closed, we'll count everything up and select the top three whiskies from the public nominations. These will then be added to three whiskies chosen by TWE co-founder Sukhinder Singh and head buyer Dawn Davies to create our final shortlist of six drams.
Special blind tasting packs will be available shortly after we've chosen the shortlist. They'll contain six drams, each marked with one of the letters A to F, so that you don't know what each one is – have a taste, have a think and then head back to our website with the unique voting code found in each box to let us know what your two favourites are. Online votes will be combined with those from an in-person tasting in London (if we're allowed to hold in-person tastings by then), a winner will be selected and we'll let you know who it is.
Whisky of the Year: done
But there's more…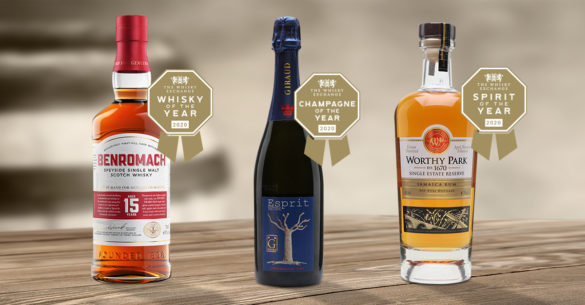 While participating in the democratic process should really be its own reward, we aren't leaving things there. Everyone who nominates their potential winners for The Whisky Exchange Whisky of the Year award will be entered into a prize draw to win a bottle of each of last year's of-the-Year award winners: Benromach 15 Year Old single malt Scotch whisky, Worthy Park Single Estate Reserve rum and Henri Giraud Esprit Nature Champagne.
That's not the only way to win: you can also head over to Facebook or Instagram. There are full details on each of those links, but in short: like the post or picture, tag some friends and follow us for another chance to win.
So, get nominating, tell your friends and prepare for voting later in the year – The Whisky Exchange needs you!
Gravy quote from Billy Bob Thornton.