Whether you're a whisky collector or a drinker, a whisky's looks are important. Beyond its colour and how it looks in the glass, there's the packaging. While we are focused on finding whiskies that taste great, we also like it if they look great, too.
We've been thinking a lot about labels recently thanks to the launch of our Johnnie Walker personalised label service. But what makes a great label? We decided to ask an expert.
Raj Chavda is The Whisky Exchange's creative director and designer of some of the most striking whisky labels of recent times. We sat down with him to look at some of his favourite whisky bottles – both those that he created and others that have inspired him.
Karuizawa Geisha Series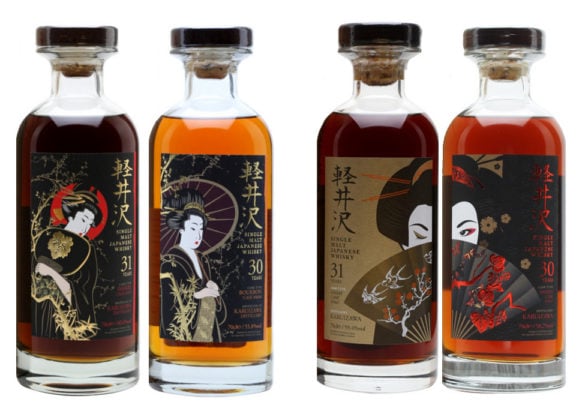 For me, geisha are truly some of the most beautiful forms of Japanese art – it is this thought that I wanted to capture. The idea behind having her with her eyes open on the first release and closed on the second is that when combined, she will be winking at you.
Elements of Islay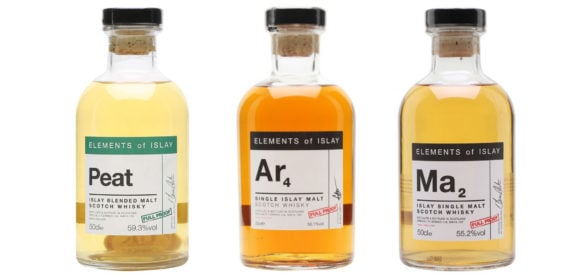 I designed the packaging for Elements of Islay back in 2006. It featured a contemporary design based on elements of the periodic table as well as cues from the pharmaceutical world.
Masterpieces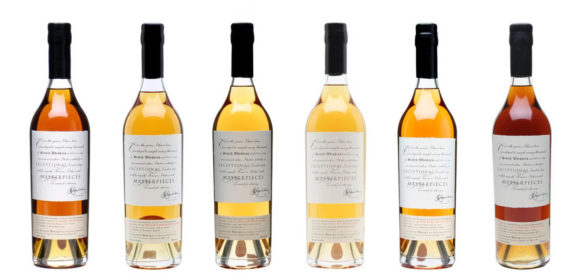 Our Masterpiece bottlings are a tribute to original detailing, such as beautiful calligraphy combined with rich old-world detailing and handwritten journals.
Savoy 125th Anniversary Decanter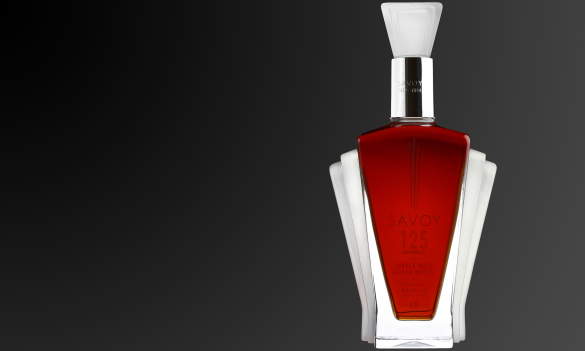 My inspiration for this bespoke decanter came from the beautiful art deco detailing and architecture at The Savoy. I wanted to design something that reflected the incredible character and exquisite style of The Savoy hotel.
Rosebank – The Roses Series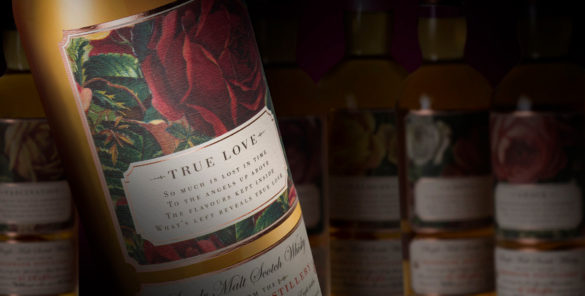 Each edition in the Rosebank series is a reflection on love and brought to life through beautiful poetry. [Keep an eye on the website in February for the next in the Rosebank Roses series…]
Glenfiddich Special
This label combines an elegant use of space, positioning and composition with a vintage typographic style that epitomises the era. It has real honesty and charm about it. [As of posting, we still have a few bottles of Glenfiddich Special available].
Macallan Private Eye
I love this Macallan bottling for the 35th anniversary of Private Eye magazine by legendary artist Ralph Steadman. He uses his trademark series of ink blotches and a tangle of lines to form this surreal illustration.
Compass Box The Circus
This beautiful bottle encompasses the charm of vintage circus art combined with complex print embellishments.
Glenlossie 1966 The Costumes
This whisky is part of a legendary Moon Import collection. Both The Costumes and The Birds series incorporate classical typography with copper-plate engravings: a style from old works from the early 1800s.
Black Label Cadenhead's DUmpy Bottles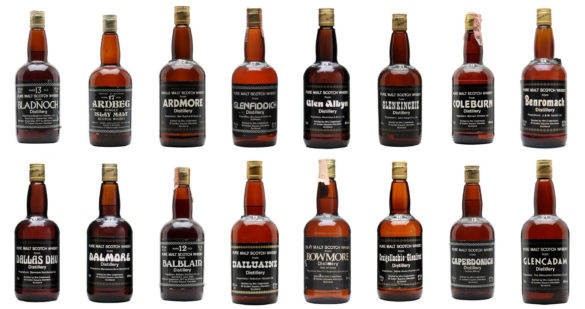 Each distillery label in this series from Cadenhead's featured a different typographic treatment harking back to the good old days of Letraset type sheets – the modus operandi of designers by in that era, in the days before Apple Macs!
You can create your own label in the Johnnie Walker Personalisation Studio, or find Raj Chavda's latest creations in The Art of Whisky collection.