Fortified wines are one of life's true delights, offering a world of flavours between tart citrus and fruity caramel sweetness, delivering a sipping alcohol without packing the punch of boozy spirits. It's this lack of staggering alcohol percentages that allows fortified wines to have a plethora of complex notes and aromas which make them perfect as a solo beverage or integrated into a delicious mixed drink.
For some, a rich port is indistinguishable from the celebrations of Christmas Day, while others may fondly recall glasses of Madeira after lengthy lunches and nips of sherry in a favoured cocktail late into the evening. So whether you're looking for a new sipping spirit, an ingredient to lighten your cocktail habit or wanting to expand beyond an already loved brand, here are five examples of incredible fortified wines.
Fino is full of tart, lemon-fresh flavours and is scrumptious. Gonzalez Byass released four 'En Rama' (unfiltered) sherries a few years ago – the Una Palma is incredible, as is the Dos Palmas at eight years old, but the real star of the show is Tres Palmas, which has been aged for 10 years. You pick up mineral notes and a slight sweetness which makes it ludicrously easy to sip. It's not all easy caramel, though – this is still a fino and the acidity is high, with plenty of citrus and a bittersweet finish. Try it in an Adonis, a classic cocktail made with 50ml fino sherry, 25ml sweet vermouth and two dashes of orange bitters. It's simple to craft at home: just stir the ingredients over ice and strain into a chilled glass. A beautiful pre-dinner drink and easy to whip up en masse.
At the other end of the sherry spectrum we have this timeless gem, a sweet, rich, nutty Pedro Ximénez (PX) named after the sweet grape which produces this unctuous, rich wine. PX sherries are typically fortified to a higher strength than a fino or amontillado and are aged in a solera system which sees younger wines mixed with older wines until you reach bottling perfection. Harveys' 30-year-old bottling is a particular favourite. Sip it on its own or over a large cube of ice to counterbalance the sweetness, and dive into the beautiful aromas of plums, sultanas and figs, alongside herbaceous notes of rosemary and coriander. Most people happily enjoy PX by itself but for something extra special, try it in an Old Fashioned, replacing strong whisky for the lighter sherry.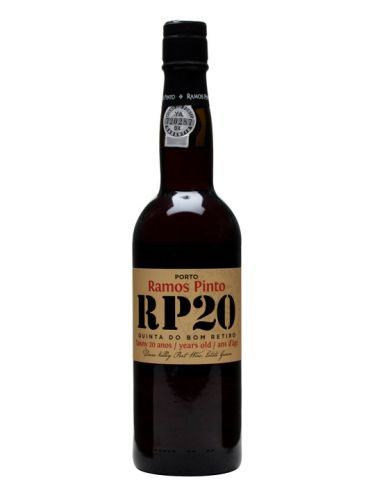 Where would life be without a little luxurious port? Tawny is one of several styles from Portugal's most famed booze, aged in oak before maturing for decades. This 20-year-old comes from one of the Douro Valley's oldest vineyards with lively fruit aromas as well as notes of spice, cinnamon, caramel and coffee – sublime! Sip it chilled on blustery nights to truly appreciate its luscious and rich structure. Port is also a great cocktail ingredient, and works well in wintry, creamy drinks such as the Coffee Cocktail which (despite the confusing name) is a port flip using 40ml port, 25ml Cognac, a whole egg and 10ml of sugar syrup shaken over ice and strained into a glass. Grate some nutmeg over the top to enhance the port's natural spice.
Vintage port is the most famous style, but not many realise just how special these bottlings are. They may not be the cheapest, but this Fonseca is certainly worth the money. The 2011 vintage is one of the most delicious, with cassis and violet on the nose followed by ripe black fruit and a long-lasting finish. Bring out the bottle after Christmas lunch, decant to get rid of the sediment, and pass around to friends and family to enjoy – it's one of those beautiful sweet wines which is great in company, but even greater if you've snuck away, found a fireside and a heavy crystal whisky glass, locked the door and poured yourself a healthy glug. Some things are best left sacred.
Madeira can be very dry all the way to unctuously sweet, and can age for more than 100 years. The one I've chosen is a Verdelho, which sits at the drier end, bringing light caramel, citrus, honey and wild flowers to the table. Like most fortified wines, Madeira is great for cooking but this particular 10 year old should be enjoyed on its own – it's too good to waste in food. There is also a unique way to enjoy Madeira, at The Clove Club in London's Shoreditch. You're poured a healthy glug of vintage Madeira (1908 on our visit), told to drink half – allowing the rich, old liquid to penetrate your senses – then you receive a top-up with warm pheasant or duck consommé, depending on the season. The steam rises out of your glass, and the combination of Madeira and the roasted-meat flavours are incredible.
Any of these five bottles will transform your festive drinking – have a very merry Christmas!
Jane Ryan is editor of DrinkUp.London – a daily-changing website showcasing the very best of the capital's drinks scene.