While there are hundreds of delicious drams to be had at The Whisky Exchange Whisky Show, our excellent Masterclasses raise the bar a notch higher, offering a taste of some of the rarest malts in the world. One such example was I Did It My Way, hosted by drinks writer Dave Broom, which showcased half-a-dozen independently bottled whiskies chosen by TWE Director Sukhinder Singh.
I've tried plenty of whiskies in my time, but my favourites have only emerged sporadically over the years, with gems appearing here and there. This Masterclass, however, offered six of the finest malts I've ever tried in one sitting – the quality was exceptional. This is what we tasted: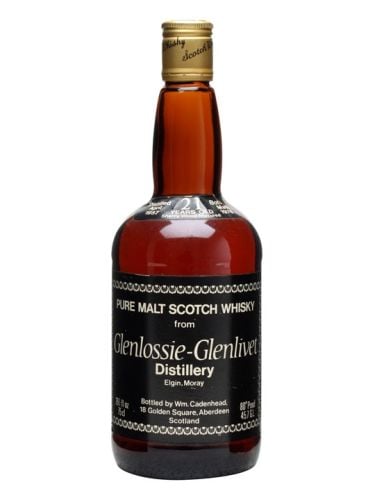 Nose: Gorgeous aromas of sandalwood, leather and libraries. More subtle notes of herbs and Parma violets, with some sherried richness. Beguiling.
Palate: Rich texture, but still fresh. Deliciously spicy and complex, with the fruit intermingling with the nutty notes and spicy oak. Subtle and classy.
Finish: Very classy stuff, this has complexity in spades, with perfectly judged oak matched by the fruit and spice. Slowly unravels.
Dave Broom comment: 'Like walking into an old bookshop with someone smoking in the corner of the room'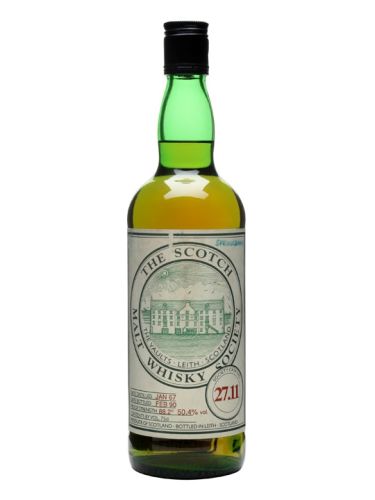 Nose: Fresh and invigorating, with clean notes of green apple, menthol, eucalyptus and hay. A touch grassy, too. Very precise nose, but a drop of water really opens the fruit.
Palate: Richer than expected, but still clean, precise and polite, with a refined peatiness, and intense green notes (apple and eucalyptus).
Finish: The fruit leads the way, but still very refined and restrained.
Dave Broom: 'Water is your friend here; it changes the palate completely'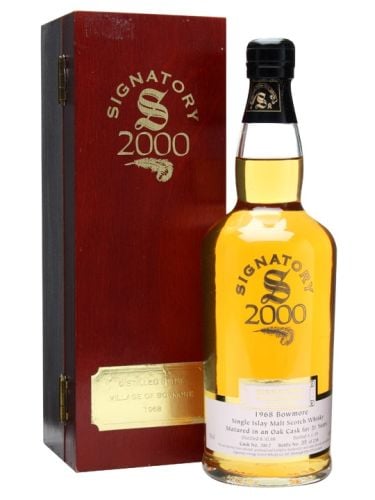 Nose: A heady blast of tropical fruit, with peach, passion fruit and banana – this is Bowmore, right? There's some lovely peatiness lurking in the background, but this is all about the fruit.
Palate: The swathe of ripe tropical fruit continues on to the palate – peaches on steroids. The peat provides perfect backup, even if it struggles to make itself heard.
Finish: Fruity and rather wonderful.
Dave Broom: 'Carmen Miranda walking through a fruit market'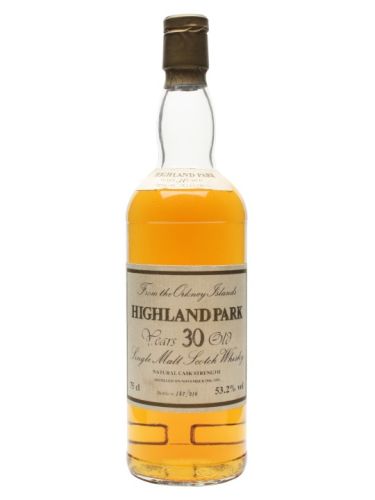 4. Highland Park 1955, 30 Year Old, 53.2%, £1,500 (estimate) (G&M, bottled for Intertrade; taken from Sukhinder's personal collection)
Nose: Where to start? Dark chocolate at first, then tightly knit oak and cigar-box notes, followed by chewy spice and stewed fruit (rhubarb compote). Water cranks everything up a notch; there is so much going on here.
Palate: Herbal and peppery, with spicy oak not far behind. Water intensifies the fruit and the pepper, offering strawberry and balsamic notes. A hearty dram, but not overblown – if anything, deceptively soft. Complex and delicious.
Finish: Stewed fruit is the dominant note, ably supported by the oak and spice.
Dave Broom: 'Add water to this one, I'm getting a bit of horse blanket'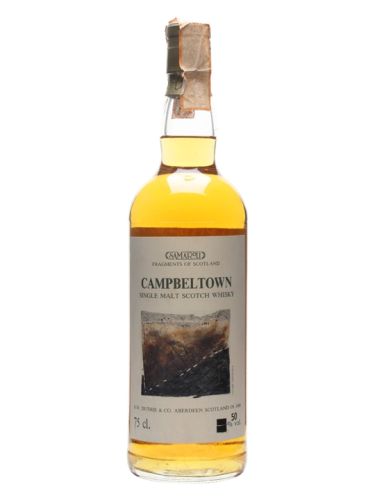 Nose: Rich, dense and meaty, freshened up with aromas of cherry-menthol and orchard fruits.
Palate: Surprisingly big whack of peat, but get past that and this dram retains its poise and focus. A lip-smacking saline, maritime kick, too, with a touch of oiliness.
Finish: Well balanced, with the coastal elements and smoke shading it.
Dave Broom: 'Big and boisterous, but has purity and elegance, too, although that sounds paradoxical'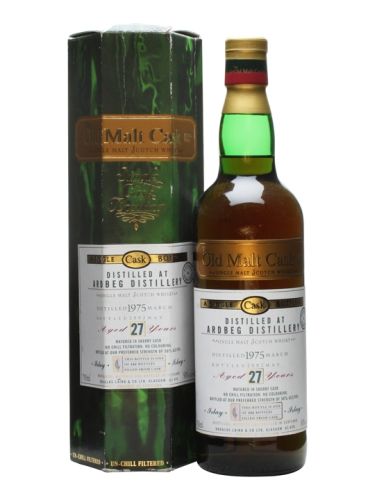 Nose: Wow! Starts off with dried orange peel from the sherry cask, then seaweed and engine oil arrive, along with ozone and hot shells, and a refreshing herbal streak (sage). Rich, unctuous and intriguing.
Palate: Superb balance – equal parts peat, fruit, oak and sherried notes. Lovely maritime note adds precision and freshness. This is a ridiculously complex whisky.
Finish: Great balance, with the coastal elements and smoke shading it.
Dave Broom: 'This takes me to Japan – soy sauce and umami really comes through'
With Dave on hosting duties, this Whisky Show Masterclass was never going to be a sombre affair, but there was a definite sense of occasion – and no little awe – as these sensational whiskies were tasted. Trying them was a window into another era, and showed that technological advancement does not always equate to a superior product. These drams were – sorry, are – unforgettable. A stunning selection.