We're always looking for new and interesting whiskies to put on our shelves here at TWE but somehow we've managed to have a hole in our independents lineup around the W-mark. But no longer, as we now have the Wemyss Malts range in stock.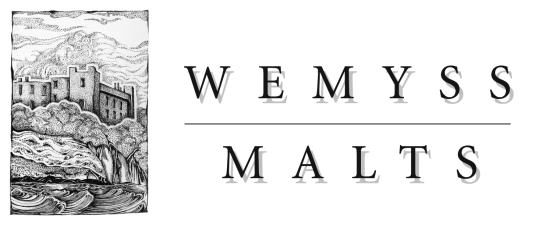 The Wemyss family business isn't only about whisky, also being responsible for Darnley's Gin and a pair of wine brands, but in recent times they've been recognised with awards and critical acclaim moving the public's focus squarely onto their whisky division.
The family has been around for a while and have been officially involved in the whisky industry as farmers and land owners since the 19th century. These days they're an independent bottler, releasing both single casks and blended malts to feed to the whisky-hungry masses.
They go for a more artistic approach to naming their bottlings, avoiding distillery names (although they do often let us know where they come from) and going with more evocative titles that describe the spirit: 'Spice King', 'The Hive' and 'Peat Chimney' let you know what to expect.
Anyways, we've now got their range of 8 and 12 year old blended malt Scotch whiskies in stock as well as their latest batch of single cask releases. I had a taste of the latter recently, so here's what you can expect: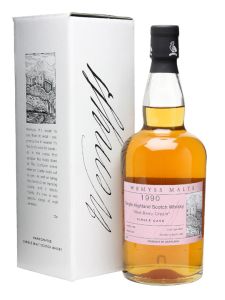 Wemyss 1990 Red Berry Cream 46% (Mystery Distillery…)
Nose: Rich oily fruit, sour red berries (natch), sweet vanilla cream, dark oaky tannins, strawberry and cream boiled sweets, damp wood.
Palate: Pungently fruity with big fruity wood, blackberry & raspberry pie, sour blackcurrant jam, woody spice (clove, cinnamon). Very hot and spicy for 46%.
Finish: Damp wood, dark fruit, blackberries, lighter dry wood and a hint of card as it fades.
Comment: Fruity but sour and dry, lightened (strangely) by an oily mouthfeel.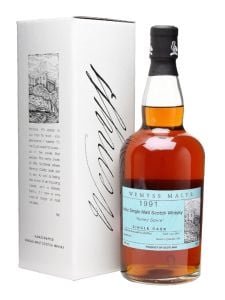 Wemyss 1991 Honey Spice 46% (Bunnahabhain)
Nose: Slightly sour but pungent honey, light woody spice and some astringent oak, some tannic bitterness and spirity sweetness, cold stewed apple and sour apple skins.
Palate: Again with the pungent sour honey, as well as big woody spice and sour green wood. Layers of woody flavour – sawdust, deal, ply and some perfumed almost sandalwood notes as well.
Finish: A mix of wood – green, dry and dusty. Some sugary wood sweetness.
Comment: A bit more sour and woody than you might expect from a whisky called 'Honey Spice' but it certainly has both those elements in spades as well.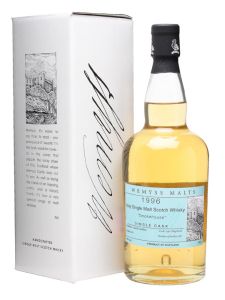 Wemyss 1996 Smokehouse 46% (Caol Ila)
Nose: Dry and smoky with sweet peat, crunchy granite, burnt pine needles, newly tarred rope, paraffin, Vicks vaporub.
Palate: More sweetness on the palate, but quickly descending into tar, more Vicks and cloves.
Finish: Pine, big minerality and wet peat.
Comment: An unrestrained Caol Ila – minerality and medicinality (that is so a word) in abundance. One for tar and Vicks lovers.
You can find more of their whiskies over on the main TWE website.