Fèis Ìle, the Islay Festival of Malt and Music, will be upon us shortly and despite our shop being almost as far from Islay as you can get while still being in the UK (as the crow flies) we wanted to join in the fun. Luckily Ardbeg are friendly folks who are getting all of their embassies around the world (including us) involved in the celebrations.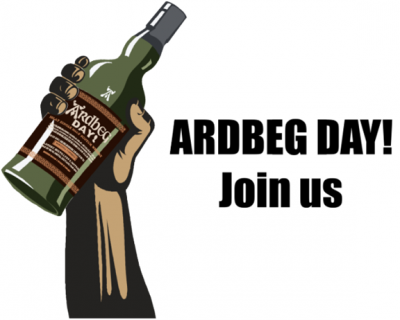 To this end they have declared June 2nd 2012 to be Ardbeg Day. It's the distillery's open day as part of the festival but they're extending the festivities to their embassies and online in order to get as many people involved as possible.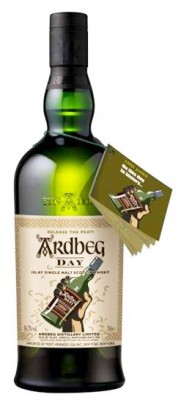 We're not going to have quite as much going on as they do at the distillery (we don't have enough space to toss sheep around for starters) but we will have a big bottle of the latest Ardbeg Committee whisky, appropriately called 'Ardbeg Day', to share around. All you need to do is come along, show us that you are a member of the Ardbeg committee and then share a dram with us. If you bring along a friend and get them to sign up to join the Committee, we'll let them join in as well.
However, it doesn't end there…
We will also be receiving a small number of (normal size) bottles of the Ardbeg Day whisky to sell to Committee Members on the day [Edit – we've just been told that there will also be some bottles available through the Ardbeg website]. Unlike the previous Committee releases this will only be available through Ardbeg embassies, so we expect competition to be fierce. So, some rules:
Along with the Ardbeg we'll have our usual range of great whiskies and other spirits, our friendly staff and even a barrel top tasting of Vestal Vodka, so pop on down on Saturday June 2nd to say hello and have a few (responsible) drinks.