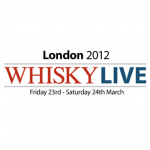 There was a strong TWE presence this year at London's Whisky Live show, held in the formidable surroundings of the Honorable Artillery Company just a stone's throw from Shoreditch High Street, home to the majority of the city's most tragic tryhards and the greatest density of self-regarding haircuts and Nathan Barleys ever amassed.
In contrast to previous years, this TWE presence went beyond the norm of myself and a few colleagues going round in search of interesting new whiskies (not that that didn't happen as well, of course).
No, what made this year's Whisky Live different was that this time there was a decent whisky retailer on duty, making sure that the thirsty attendees could pick up a bottle of whatever they fancied most after a full afternoon of trying to find out which of the dozens of whiskies on offer they liked best – without having to pay through the nose.  I refer, of course, to our good selves.
We'd annexed a corner of the impressive main hall and stuffed our portable shelves to busting with just about every whisky available on the day.  Of course, the masses didn't feel like lugging a big bag of whisky around all afternoon, so the majority of the business on both days was done in the last hour and a half.  This relative calm during the earlier part of each of the two sessions meant that I was able to chat with several of the whisky luminaries that put an appearance in, while Billy had more of a wandering brief and was only occasionally spotted as he drifted through the crowd in search of the most esoteric drams available on the day.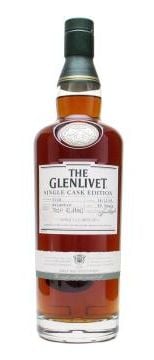 Exhibitors?  Well, most of the big boys were there, with Diageo and Pernod both a significant presence. Maxxium weren't there, which meant no Highland Park, Macallan or Laphroaig, which was a pity.  Pernod reprised their clever VIP room idea from last year, where registered Guardians of The Glenlivet (or people who signed up on the day with one of the squadron of beautiful girls who patrolled the downstairs area armed with iPads for this very purpose) could sit on comfy sofas and chew the fat with no less than Ian Logan himself, while tasting some phenomenal drams including the grand-a-bottle Atlantic 40yo: distilled in the 1960s and bottled in 2005, this had the flavour intensity of a rich, heavily-sherried beast, but with a remarkably gentle, velvety touch thanks to its natural abv of 41.6%. Diageo, meanwhile had a very nice treat under the counter – the hitherto-unseen Talisker 25yo  (2011 edition)  that was so conspicuous by its absence at last year's Special Releases tasting.  It was very, very good.  More info on this soon, as we get it.
The other highlight in the Guardians Lounge (that may not have been the official name, but you get the idea) was the recent 1991 Helios, a 20yo from a second-fill hogshead that turned out to be a stunning, perfectly-balanced dram bursting with tropical fruit and edged with silky polished clean oak – kind of like the excellent-in-a-more-humble-way Nadurra's smarter, richer, better-looking elder sibling.  Small wonder that the Helios sold out without even making it as far as our showroom shelves.  I saw it arrive around Christmas, and quite fancied the look of it but decided not to stump up the asking price (£175).  More fool me, this was terrific.

Elsewhere, Nikka were showing off their freshly-crowned Best Blended Malt Taketsuru 17yo, and of course there were some great drams (as ever) from Berry Bros & Rudd – delicious Glen Grant 1974 & Glenlivet 1973; fantastic Clynelish 1997 and Caol Ila 1983 (or possibly it might have been the 1982, I wasn't taking notes).  Apart from the SMWS, Berry Bros had the indie field pretty much to themselves this year, with no sign of Gordon & Macphail or Douglas Laing (possibly because this year's date clashed with the Groningen festival).
Smaller producers, meanwhile, were ably represented in the form of Balcones whisky and their head honcho Chip Tate, whom I had been sitting next to at the World Whisky Awards a couple of days previously. Chip had some of the most idiosyncratic spirits at the whole show, including a tooth-melting rum-like concoction called Rumble, distilled from honey and figs; and a remarkable oak-smoked corn whiskey called Brimstone.  That's right, 'oak-smoked' ie distilled and then smoked later.  It was epic.  This was mad genius territory.  I eagerly look forward to tasting the affable Chip's further adventures – hopefully we'll be seeing as lot more from Balcones in the near future.  Judging from the incessant throng around his stand, the great unwashed are pretty keen.
Another stand attracting plenty of attention was, of course, Springbank / Cadenhead's, who were having a very busy weekend.  Flushed with their success at the World Whisky Awards, where the hugely popular second edition Springbank 18yo had just picked up Best Campbeltown Whisky, they were in good form – in part also due to the enormous success of recent new release Springbank 2001 Rundlets & Kilderkins, the result of an experimental maturation in very small old traditional casks holding just 60 and 80 litres respectively.  A small batch vintage release bottled at cask strength with a shiny golden badge on the front, Rundlets & Kilderkins won't be on the shelves for long – you have been warned.
We've had a sample bottle of this on our desk for a while and our initial impressions were very positive – time for a closer look.  NB There are rumours of a forthcoming Longrow Rundlets & Kilderkins, which, if true, are something to get excited about.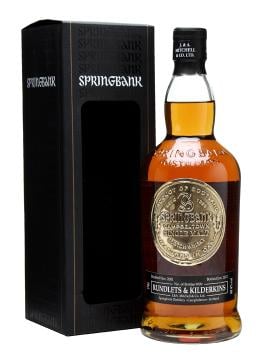 Tim:
Nose: Nice and big, with soot and a honeyed / syrup edge, then some sticky dark fruit, maybe damson; then some camphor, oily bandages and a whiff of seaspray.  Develops juicy apple notes, toast and some waxy and heathery notes with time in the glass.  Forward and assertive, certainly not shy. Very appealing. Water tames it a bit, emphasising sweeter oak notes.
Palate:  Big and full.  Sweet attack initially, like shredded wheat with honey; a hit of soot and smoke, then peppery spices as the oak steps up a gear.  Cadbury's Fruit & Nut.  Salt chocolate.  Old-fashioned rhubarb & custard boiled sweets. Bonfire smoke & spices gradually assume control.  Water seems to make it more youthful, a flaxy, earthy note appearing alongside the honey.
Finish: Long, dry and briney at full strength.  Earthy and a little hotter with water.
Comment: A vibrant dram, headstrong, with a compelling wild side.  Don't bother with the water.
[…and over to Billy…]
Billy:
Nose: Seaweed, brine, cracked slates, custard, sweet smoke and a meaty behind. A bit dirty too – sump oil floating on a still ocean…
Palate: Oily, salty, sour boiled sweets, spicy wood, cloves, cinnamon, dried cherries, raisins and a bit of light fruitcake, all surrounded by a lightly smoky tang.
Finish: Cherry bakewells, more woody spice, some liquorice, soft vanilla sugar and a touch of brine.
Comments: This is the sort of oily maritime dram that made me fall in love with Springbank. Roll in some dried fruit and a nice base of smoke and you've got a rather tasty dram.
As Tim says above, my role was more of a roving one – there's a certain joy to having 'blogging' written on the duty sheet for the day beside your name. Along with sitting down with Ralph Erenzo from Tuthilltown (see TWEBlog passim) and finding that I had tried whiskies that Tim had already been hand delivered  [That makes me sound important, keep going – Ed.]  – as well as doing some of the hand delivering myself later in the day – I did dig out a couple of interesting things.
First up was my hidden gem of the show – Glen Moray. After years of playing second fiddle to Glenmorangie and being found mainly on supermarket shelves the distillery's 2008 purchase by La Martiniquaise is starting to pay off. I visited them up in Elgin earlier this year, and heard tales of expansion and hints at new products, and I was very pleased to see them at the show. Not only was the stand run by the same folks who looked after me at the visitor centre, but they'd brought one of their hinted-at bottlings along: a Chenin Blanc cask matured whisky –  not just finished, but fully matured for a big cakey, spice filled dram, not at all what I expected.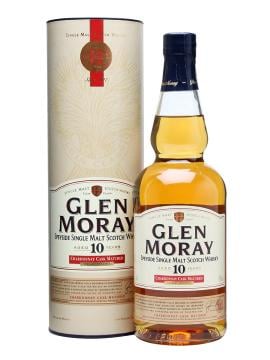 I'm not usually a fan of white wine finished whisky, let alone fully matured, but Glen Moray have won me over with both the Chenin Blanc cask and one that I've been waiting for us to get since last year – a Chardonnay cask matured whisky:
Nose: Damp hay, smokey cheese rind, buttered corn, cream and floral syrup.
Taste: Sweet with grape juice, light soft fruit liqueur (peaches?) and turkish delight.
Finish: Celery, pepper and sweet white chocolate
Comment: A bit of a kick up my "I don't like wine casks" oriented behind.
The Chardonnay cask is up already and the Chenin Blanc will be available as soon as they let us have it…
Further down the hall I'd been given a hint that the Glen Garioch folks had a couple of bottles hidden under their counter. I ignored the 1971 vintage (as it was bottled in conjunction with us and I've tried it before – it is excellent) and dived on the 1978, a candidate for my birth-year stash. It's an excellent old skool dram, less smoky than the 1971 but still with the old wood elegance that I'm looking out for to celebrate my next significant birthday.
That's almost it for the first bunch of London shows, with just The Whisky Lounge popping up in a couple of weeks time. However, we're in full planning mode for our own show later in the year – keep an eye on The Whisky Show website, there will be announcements soon…
Posted in

Japanese Whisky, North American Whisk(e)y, Scotch Whisky, Whisky Events
Tagged

Balcones, Berry Brothers, Caol Ila, Clynelish, Glen Garioch, Glen Grant, Glen Moray, Glenlivet, Nikka, Springbank, Talisker