With its usual lack of fanfare (followed by a lot of internet-based raging), the latest edition of 'The World's Leading Whisky Guide' has landed – Jim Murray's Whisky Bible 2020.
It's a big year for Jim. It's 2020 and matching up (just in time), he has hit a milestone – breaking the 20,000 mark of total whiskies tasted since the first edition appeared in 2003. Whether you agree with his scores and favourites or not, you have to agree that he's tried a lot of whisky.
Print copies of the Jim Murray's Whisky Bible 2020 will be arriving imminently, but in the meantime, let's get on to the thing that everyone wants to know: who are the big winners this year.
The Winners
Jim Murray's 2020 World Whisky of the Year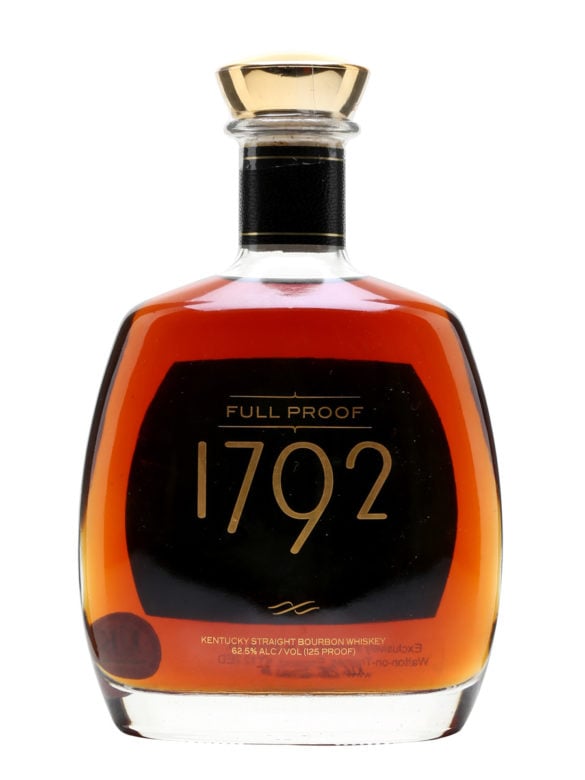 1792 Full Proof Kentucky Straight Bourbon
Second Finest Whisky in the World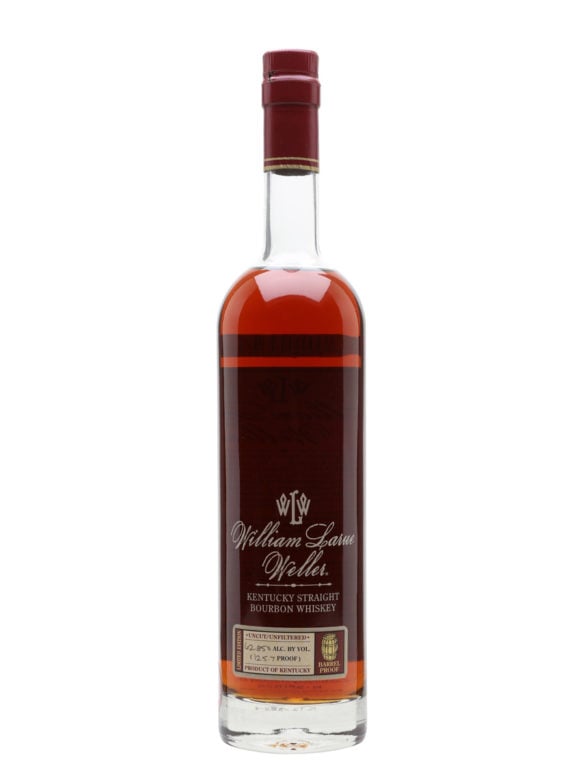 William Larue Weller 125.7 Proof – 2018 Release
Third Finest Whisky in the World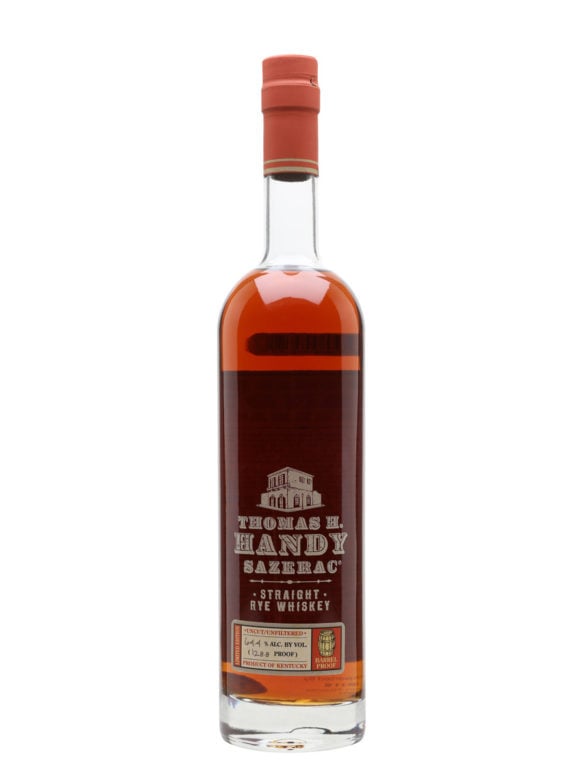 Thomas H Handy Sazerac Rye 128.8 Proof – 2018 Release
Single Cask of the Year
Nantou Omar Cask Strength Bourbon Cask #11140804
Thoughts
Despite the expected presence of some of last year's Buffalo Trace Antique Collection in the line-up, this is still an interesting selection.
1792 is far from the biggest name in American whiskey, but the last decade has seen the distillery that makes it – Barton – develop and become a much better-known player. The fact that it was bought by Sazerac – owners of Buffalo Trace – in 2009, giving them the backing they needed to grow, will no doubt set conspiracy theories running across the internet.
Much more interesting to me is the single cask of the year – a whisky from Taiwan's second distillery, Nantou. While Kavalan has been paving the way around the world for whisky from Taiwan, the state-owned Nantou distillery has been quietly impressing whisky fans. Its whisky is hard to get, and it doesn't seem like that's going to change any time soon – Nantou is a small operation which can't distil all year round due to the heat and humidity during spring and summer.
The Omar range – bourbon- and sherry-cask single malts – are well-balanced and tasty whiskies, but it's the single casks where the distillery really shines. Hopefully, this nod from Jim will lead to more of them making their way to the UK.
The Winners 2020
The winners list is much more than just the top four. The bible covers whisky from across the world and Jim sometimes uncovers a hidden gem, as well as reaffirming his (and, in a lot of cases, our) favourites.
You can find all the winners we have in stock on our Jim Murray's Whisky Bible 2019 page.
Scotch Whisky
Scotch Whisky of the Year
Glen Grant Aged 18 Years Rare Edition
Single Malt of the Year (Multiple Casks)
Glen Grant Aged 18 Years Rare Edition
Single Malt of the Year (Single Cask)
The Macphail 1949 China Special Edition 1
Scotch Blend of the Year
Ballantine's 17 Years Old
Scotch Grain of the Year
The Last Drop Dumbarton 1977
Scotch Vatted Malt of the Year
Glen Castle Blended Malt 1990
Single Malt Scotch Whisky
No Age Statement
Glen Grant Rothes Chronicles Cask Haven
10 Years & Under (Multiple Casks)
Glen Grant Aged 10 Years
10 Years & Under (Single Cask)
Annandale Man O' Sword
11-15 Years (Multiple Casks)
Glen Grant Aged 15 Years Batch Strength
11-15 Years (Single Cask)
Signatory Vintage Edradour Ballechin 12 Year Old
16-21 Years (Multiple Casks)
Glen Grant Aged 18 Years Rare Edition
16-21 Years (Single Cask)
Whisky Castle Glen Spey Aged 21 Years
22-27 Years (Multiple Casks)
Glenmorangie Grand Vintage 1996
22-27 Years (Single Cask)
The Whisky Shop Glendronach Aged 26 Years
28-34 Years (Multiple Casks)
Ben Nevis 32 Years Old 1966
28-34 Years (Single Cask)
Gordon & MacPhail Inverleven 1985
35-40 Years (Multiple Casks)
Port Ellen 39 Years Old
35-40 Years (Single Cask)
Glenfarclas The Family Casks 1978 W18
41 Years & Over (Multiple Casks)
Glen Scotia 45 Year Old
41 Years & Over (Single Cask)
The Macphail 1949 China Special Edition 1
Blended Scotch Whisky
No Age Statement (Standard)
Ballantine's Finest
No Age Statement (Premium)
Johnnie Walker Blue Label Ghost & Rare
5-12 Years
Johnnie Walker Black Label 12 Years Old
13-18 Years
Ballantine's 17 Years Old
19 – 25 Years
Dewar's Aged 25 Years The Signature
26 – 50 Years
The Last Drop 56 Year Old Blend
Irish Whiskey
Irish Whiskey of the Year
Redbreast Aged 12 Years Cask Strength
Irish Pot Still Whiskey of the Year
Redbreast Aged 12 Years Cask Strength
Irish Single Malt of the Year
Bushmills Aged 21 Years
Irish Blend of the Year
Jameson
Irish Single Cask of the Year
Kinahan's Special Release Project 11 Year Old
American Whiskey
Bourbon of the Year
1792 Full Proof Kentucky Straight Bourbon
Rye of the Year
Thomas H. Handy Sazerac 128.8 Proof
US Micro Whisky of the Year
Garrison Brothers Balmorhea
US Micro Whisky of the Year (Runner Up)
291 Barrel Proof Colorado Whiskey Aged 2 Years
Bourbon
No Age Statement (Multiple Barrels)
1792 Full Proof Kentucky Straight Bourbon
No Age Statement (Single Barrel)
Colonel E H Taylor Single Barrel Bottled In Bond
9 Years and Under
Russell's Reserve Single Barrel
10-12 Years
Elijah Craig Barrel Proof Aged 12 Years
11-15 Years
Pappy Van Winkle 15 Years Old
16-20 Years
Michter's 20 Year Old Kentucky Straight Bourbon
21 Years and Over
Pappy Van Winkle 23 Years Old
Rye
No Age Statement
Thomas H. Handy Sazerac 128.8 Proof
Up to 10 Years
Knob Creek Cask Strength
11-15 Years
Van Winkle Family Reserve 13 Years Old
Over 15 Years
Sazerac 18 Years Old
Single Cask
Knob Creek Single Barrel Select
Canadian Whisky
Canadian Whisky of the Year
Crown Royal Northern Harvest Rye
Japanese Whisky
Japanese Whisky of the Year
Nikka Taketsuru Pure Malt
Single Malt of the Year (MB)
The Matsui Mizunara Cask
European Whisky
European Whisky of the Year (Multiple)
Thy Whisky No. 9 Bøg Single Malt (Denmark)
European Whisky of the Year (Single)
Penderyn Single Cask no. M75-32 (Wales)
World Whisky
Asian Whisky of the Year
Nantou Distillery Omar Bourbon Cask #11140804 (Taiwan)
Southern Hemisphere Whisky of the Year
Bakery Hill Peated Malt Cask Strength (Australia)