The appeal of Halloween fades every year for 20- and 30-somethings when they catch a glimpse of themselves in a shop window dressed as Dracula before hopping onto the tube at 6pm.
We appreciate that turning up to Halloween parties fully-costumed is (for some) no longer viable – a sobering moment, for sure, but we've got you covered. If you don't fancy donning a costume on Halloween, here are some must-have props that will help you celebrate in style.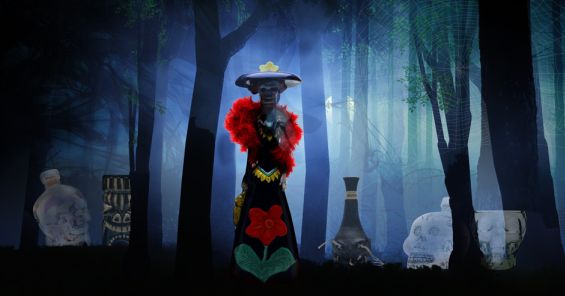 Great name. Turn up with a bottle of this under your arm and you won't need an outfit to scare people with – and the spicy dark liquid inside will send chills down anybody's body.
Not only is this vessel in the shape of the human skull, but boasts the holding capacity of over 2 pints. If the party you are attending has a punch bowl, cruise right past the plastic cups, and fill your skull and wait for the compliments to roll in.
No list of Halloween-related drinks is complete without an addition from GhostBuster Dan Aykroyd's vodka range. This limited-edition version is named after the Northern Lights, aka the aurora borealis. The bottle is both striking in look and in taste – it's drier and spicier than the first Crystal Head bottling.
So named because the base of the bottle resembles a human head in homage to the Amazonian tradition of using shrunken human heads for trophies or rituals. Even if you only turn up in your work clothes, you'll probably win best costume for this bottle alone. Undeniably unique and more than a touch dark.
For a gentler approach, opt for the Wellington Boot glass – perfect for the party-goer looking to enjoy a swift half and move on. It's a glass that says, 'I'm willing to dress up and join in the fun – but only I'm drinking from a British institution.'
The best Halloween film ever made – classic John Carpenter horror
It's almost a shame to open this eerie-looking Tequila, outfitted in full Day of The Dead garb. A blanco Tequila with clean agave flavour, this is the perfect for parties – but sip, don't shoot.
Staying with Tequila, the Kah range comes presented in a ceramic skull, inspired by the calaveras (sugar skulls) used in Day of the Dead rituals. Keep this on the mantelpiece once it's finished.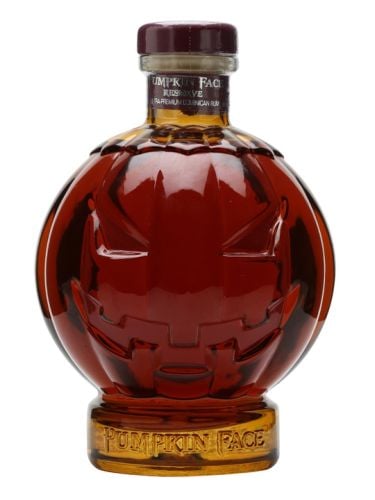 Don't be fooled by the comedic bottle – there's some seriously delicious, complex rum inside, aged up to 20 years. If people don't want to drink from this pumpkin face, their loss.
Even if you are not dressing up for Tiki this Halloween, this glass will turn heads. Intended to represent an evil Hawaiian mythology – this ceramic vessel has the intended Halloween effect of giving people the creeps. Buy a few, line them up and it's time for Tiki pong…
Any product with 'blood' in its name is going to make our top 10 Halloween list. Produced by a sambuca maker, you can guarantee no-one else at the party will have a bottle of this. This has autumnal anise and cherry flavours – serve it neat or mixed.
Any of these spooky Halloween accessories will have the desired effect. Enjoy your Halloween celebrations!