Halloween is almost here, and this year, after 18 months of intermittent lockdowns and closures, our shop teams want to do some celebrating. If you head down to see them this weekend they might have a treat for you…
Treats with no tricks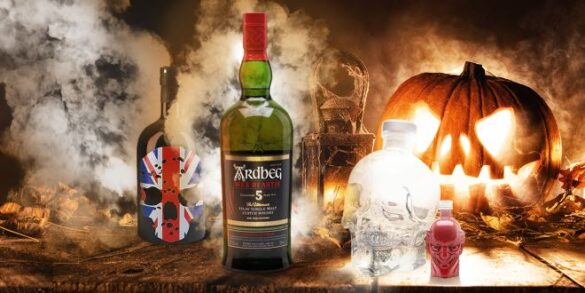 Each of our three shops – Covent Garden, Great Portland Street and London Bridge – has a pile of presents to give out on Friday 29 and Saturday 30 October 2021.  To get your Halloween treat, just pop in to the shop, scan the QR code at the checkout, sign up to our mailing list and smile sweetly at the member of staff behind the counter – they'll have a dig around in the bag of treats and present you with a gift. No tricks.
We've got a stack of glasses and hip flasks to give away, and everyone who signs up to the mailing list also gets an entry into our Halloween prize draw – we're giving away a magnum of Crystal Head vodka worth £100!
I ain't 'fraid of no ghost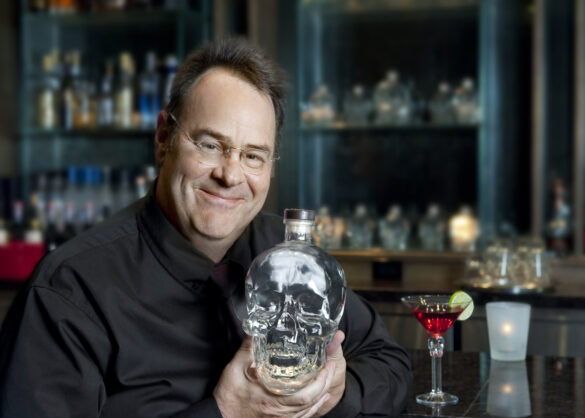 Crystal Head vodka sprung from the conspiracy-loving mind of Dan Aykroyd: Ghostbuster, Blues Brother and our favourite funny Canadian (sorry Katherine Ryan). The vodka, like Dan, is made in Canada from, unlike Dan, corn. However, its most distinctive feature is its bottle – a crystal skull.
The regular bottle is quite impressive, but the magnum steps things up by being the size of an actual human head – it's about the same size as mine, if you've ever seen me in real life. I still really want one…I want to fill it with jelly beans.
Anyway, everyone who joins our mailing list in our shops this weekend will be entered into the draw and one lucky winner will receive a head-sized magnum of Crystal Head.
To the shop(s)!
To find out more, grab a treat and enter the competition, make sure you head down to The Whisky Exchange shops on Friday and Saturday – you can find out more about them all on our Shops page.
If you can't get to London but are still looking for spooky drinks, then worry not – we have lots to choose from over on our Halloween and Day of the Dead page.