If you made a list of the all the Scotch whiskies to try before you die, it's a fair bet that Black Bowmore would be on it. And for those in The Whisky Show's 2016 Bowmore masterclass, not only did they tick that particular whisky off their list, they also got to try it in the presence of Eddie MacAffer (master distiller) and David Turner (distillery manager), who have a staggering 75 years' experience of Bowmore between them.
Eddie has just retired, and has passed the baton to David, so this could have been the final time the duo sat down to talk about the whiskies they have made together. 'This will go down as a legendary tasting,' began our host, whisky writer Dave Broom. He wasn't wrong.
In Their Own Words – Eddie MacAffer and David Turner
Eddie: 'They used to give us a bottle of Bowmore Deluxe a month, rather than a few drams a day. But they must have decided it was too good, because they started giving us bottles of Rob Roy instead'
David: 'When Bowmore gets to 17 or 18 years sold, the smoke tends to die out, and you get a lot more stewed fruit'
E: 'Our No.1 vaults are right by the sea, almost below sea level. The whiskies are at peace in there – there'll be ghosts in there, drinking drams'
D: 'Dave Broom did an apprenticeship with us for two nights; he didn't turn up on the second one!'
E: 'The 1980s were difficult [for Bowmore] because it was push, push, push, and that affected the quality. Our fermentation was short – about 44 hours – the still was running hot and we were getting all those unwanted flavours in there. You could tell from the smell in the distillery'
E: 'In the 1960s, there'd be a queue about 100 yards long to try the new-make; in the late 1980s, you'd be lucky to have two or three people waiting!'
D: 'Suntory had a big impact; from 1989, they invested heavily in good wood'
E: 'You can hear the roar of the ocean when you taste Sea Dragon. It has a lovely flowery fruitiness'
E: 'The water [source] doesn't have any effect on the end product'
D: 'Our reputation was really made with [the 1964] bottling of Black Bowmore. It was one of those whiskies that changed people's mindsets about what single malts could become'
We Tasted
Bowmore Tempest 10 Year Old
Clean and refreshing – fresh lemon peel mixed with coal embers and grilled pineapple.
Bowmore Deluxe (Bot. 1970s)
Gorgeous notes of salted caramel and woodsmoke, then a big hit of lemon and apple. Delicious!
Bowmore 25 Year Old
More coal and bonfires but the fruit is drier and richer, adding complexity.
Bowmore 30 Year Old Sea Dragon
Fruity and aromatic, with pineapple and grapefruit to the fore, along with Earl Grey tea, sea spray and a whiff of smoke.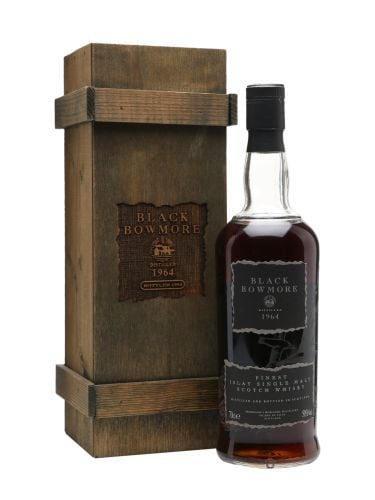 Black Bowmore 1964 30 Year Old (2nd edition)
Big sherried nose upfront, with raisins, mocha, stewed fruit and Christmas-cake spices. Even richer on the palate – Maya Gold chocolate, tobacco, cardamom, nutmeg and clove. Stunning.
Bowmore 1964 Fino Sherry Cask (46 Year Old)
So fruity! Aromas of grilled pineapple and Starburst sweets along with grilled peaches and the merest suggestion of peat. Saltier and brinier on the palate, but waves of generous fruitiness quickly take hold – apricot, lemon, orange.
Favourite whisky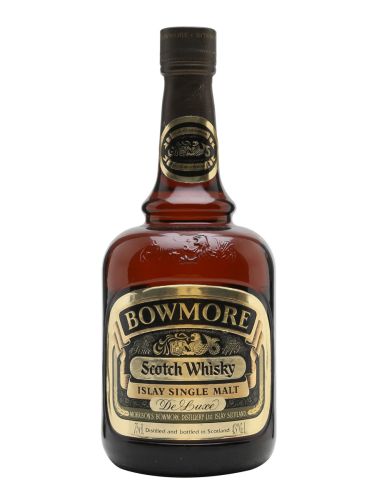 The final two whiskies were sensational and lived up to the hype – not something you can always say when trying something with such a big reputation. But I'm going for the NAS Deluxe bottling from the 1970s, which summed up Bowmore for me: tropical fruit with an undercurrent of smoke.
Having not tried many of these whiskies before, I understand know why Bowmore fans are so passionate about this distillery. The no-holds-barred fruitiness of the whiskies was amazing, as was the way the peat played its part but never took over. Thanks to Eddie and David for a wonderful masterclass.