Euro 2016 is under way and if the weekend's games are a guide, we're in for a great tournament. Here at TWE, we may not be football experts, but we do know a thing or two about what to drink, so we thought we'd create some match-ups of our own with some great bottles based on this week's fixtures.
Mon 13 April
Belgium v Italy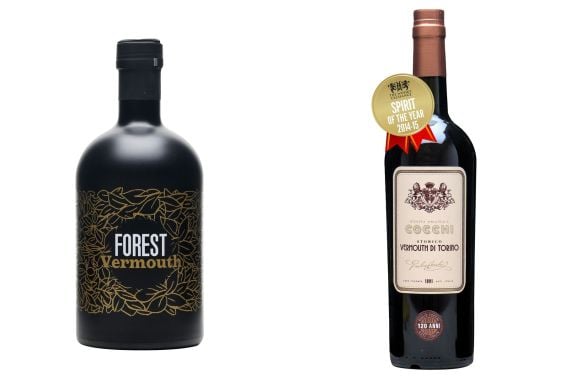 A mouthwatering clash from Group E, with stars aplenty. For this match-up, we've paired a vermouth from each country: Forest Vermouth, made by Belgian sommelier Jurgen Lijcops, and Cocchi Vermouth di Torino, made to a 100-year-old family recipe from Turin. Forest spends six months in ex-Sauternes and Pomerol casks, adding a rich fruitiness, while the Cocchi has tempting notes of orange peel and bitter cherries.
Tues 14 April
Portugal v Iceland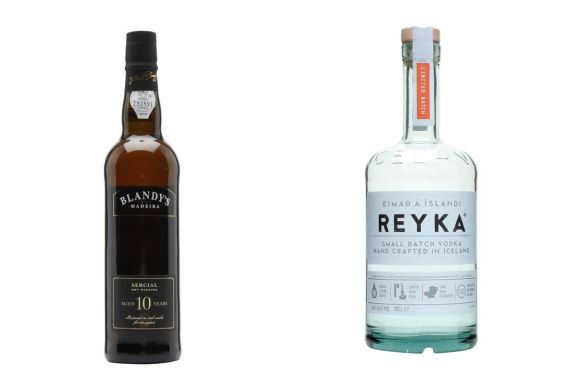 Capable of greatness on their day (and the other extreme), Portugal are always an exciting team to watch, and tomorrow they open their account against Iceland, who have never played in a major tournament before. We've gone for a match-up that shows each country's light, refreshing side: Blandy's Sercial 10 Year Old Dry Madeira, a dry, elegant fortified wine that is a great aperitif, versus Reyka Vodka, a small-batch vodka filtered through lava rock.
Weds 15 April
Russia v Slovakia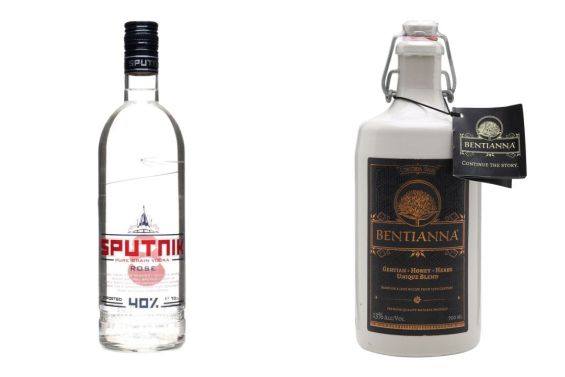 A crucial game for both teams given their performance at the weekend. We've chosen Sputnik Rose Vodka, infused with natural Damask Rose oils grown by the Black Sea, and Bentianna, a versatile aperitif made with honey, herbs and grape juice. Both of these drinks work well served with tonic – try them both and see which you prefer.
Thurs 16 April
England v Wales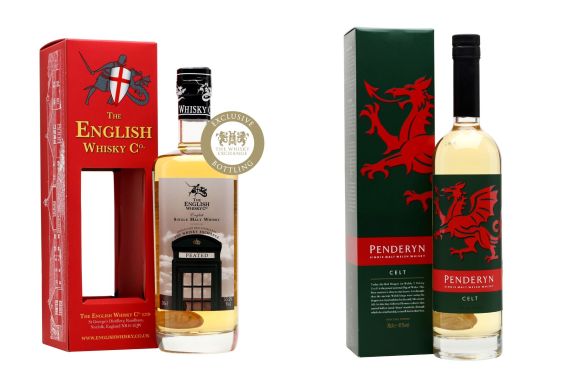 England cannot afford to drop more points as they prepare to face Wales, who are sitting top of the group after their 2-1 win over Slovakia. A classic match-up, but two modern whiskies fighting it out: English Whisky Co Peated, exclusive to The Whisky Exchange, and Penderyn Celt, finished in ex-peated casks. Both whiskies are on the smoky side – matching the fireworks we can expect on the pitch.
Fri 17 April
Spain v Turkey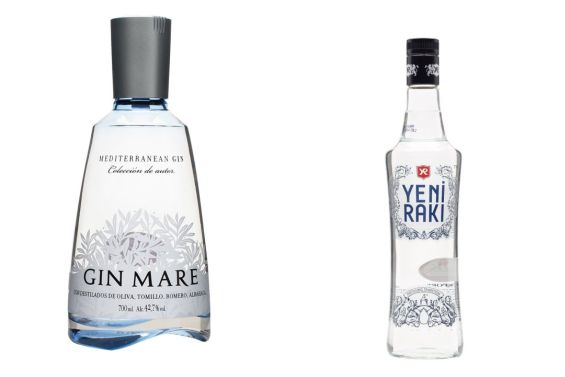 The reigning champions Spain take on Turkey in their second game of the tournament, and our final match-up covers two drinks hugely popular in their respective countries: Mare Mediterranean Gin, which uses rosemary, basil, thyme and olive to create a savoury, herbal spirit, against Yeni Raki, a classic raki with a clean, anise-tinged flavour.
Five great match-ups and 10 great drinks – get tasting and pick a winner! All of the bottles above are available from The Whisky Exchange website. Enjoy the football (and come on, England!).
Posted in

SPIRITS & LIQUEURS, WHISKY & WHISKEY
Tagged

Bentianna, Blandy's, Cocchi, English Whisky Co, Forest, Mare, Penderyn, Reyka, Sputnik, Yeni