A lot of people have a soft spot for spiced rum, particularly at this time of year. The combination of rich rum and sweet spice works a treat, particularly served with a mixer or made into a cocktail. One of our favourites at TWE is Foursquare, which goes heavy on the spice but light – thankfully – on the vanilla.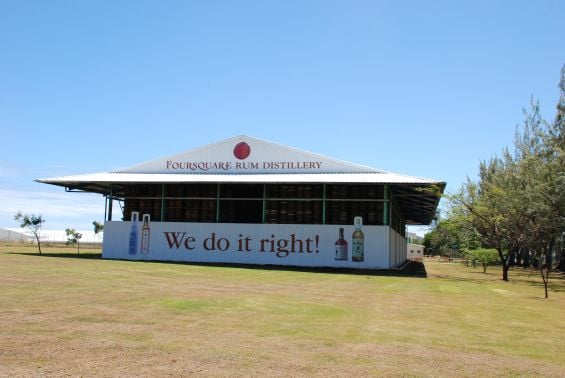 It's made in Barbados, in the same distillery as Doorly's and the older rums from St Nicholas Abbey, and is made without the addition of sugar-cane syrup, which explains its elegance and lightness of touch. This is what I thought when I tried it: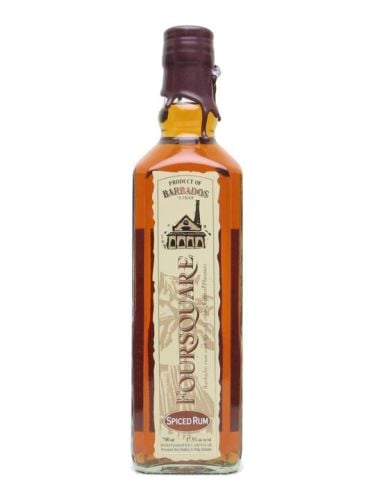 Nose: Enticing aromas of butterscotch, almond, green tea, honey and candied orange peel, then fuller notes of ginger, clove and liquorice arrive.
Palate: Rich barley sugar at first, then spicy notes of cinnamon, nutmeg and ginger. Warm Bakewell tart, a touch of cherry menthol and aromatic ginger.
Finish: The soft spices and barley sugar gently fade.
Comment: What really impresses is the balance and level of spicing on show. Some spiced rums crank up the vanilla sweetness too much, but this is just right, with the spices allowed to shine.
Foursquare works perfectly well sipped on its own or on the rocks, but really comes into its own mixed with cola or ginger beer. Or you can try these two delicious cocktails – one a spicy hot toddy to keep out the cold; the other a refreshing Mojito spiced up with ginger:
Rum hot toddy
Ingredients
1 tablespoon honey
1 lemon
1 cinnamon stick
hot water
Method
add the rum and honey to a heatproof glass or mug, along with a slice of lemon and squeeze of lemon juice
add a small amount of water, enough to let the honey dissolve when stirred
once dissolved, top with more water and add more honey or lemon juice to adjust the sweetness to your desired level.
Spiced ginger mojito
Ingredients
handful of mint leaves
12.5ml sugar syrup
1 lime, cut into quarters
Method
put the mint, sugar syrup and lime pieces into a glass and muddle with a muddler or rolling pin
add the rum and a handful of crushed ice. Mix with a barspoon and top with ginger beer
garnish with a slice of fresh ginger and a sprig of mint.
Foursquare is one of the best spiced rums we've tried, and it's available to buy from The Whisky Exchange website now.