The first Masterclass of The Whisky Exchange Whisky Show aptly celebrated the first single malt brand – Glenfiddich.
Led by newly appointed UK brand ambassador Mark Thomson, the Masterclass charted the history of the distillery, with six expressions ranging from the 1960s to the present day. Glenfiddich's history dates from 1887 and was one of only six Scottish distilleries to operate throughout Prohibition. When the distillery's owners, William Grant & Sons, built Girvan grain distillery in the early 1960s, the decision was made to differentiate malt whisky from grain. And so in 1963, Glenfiddich became the first single malt (labelled as 'straight malt') to be marketed outside Scotland.
Here are my thoughts on the six whiskies that made up the 50-year journey:
Glenfiddich Straight Malt, bot.1960s, 40%
This is the first bottling of straight malt from the 1960s we've ever seen – 1970s' examples are the only ones on our list. The distillery had its own maltings until 1961, so this would have been one of the last whiskies to use barley from it. Predominantly aged in third-fill sherry casks, this harks to a bygone era.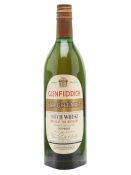 Nose: Citrus-led with a prominent grapefruit note backed up with cinnamon, parsley and a hint of smoke.
Palate: Overtly hoppy, with cinnamon and an earthy backbone.
Finish: Dry and spicy with a hint of smoke.
Comment: A lighter and fruitier style of whisky than the Glenfiddichs of today, but with smoke that was prevalent at the time. It's no secret that the distillery has spent years trying to reproduce the style. Mark says they have almost perfected it and hope to release it next year.
An early example of double-matured whisky, this was predominantly aged initially in bourbon casks before being finished in sherry casks. We don't know the exact length of the finishing period, but the whisky is approximately 12 years old.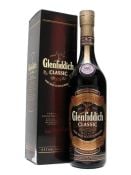 Nose: Fruity notes of green apple and stewed pear with a whack of vanilla.
Palate: Dark chocolate orange with cinnamon and prune.
Finish: Dry and spicy with dark chocolate running through.
Comment: The double maturation is surprisingly clear – the classic bourbon-cask vanilla and green-apple aromas are complemented by typical sherried notes of dark chocolate and prune on the palate.
A combination of bourbon- and sherry-cask-matured whiskies, this expression was available in the 1990s and lasted for around 10 years before it was replaced with the current 18-year-old incarnation.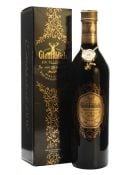 Nose: Intriguing quince-jelly note, combined with blood orange.
Palate: Creamy texture, with vanilla spice, walnut and marmalade.
Finish: Medium to long with a spicy orange finish.
Comment: As with the Classic, the mixture of bourbon- and sherry-maturation, with the respective flavours of vanilla and marmalade prominent. It shares many of the same characteristics as the current bottling, but is not as robust.
A travel-retail exclusive released in 2012 to commemorate the distillery's 125th anniversary. A mixture of peated and unpeated spirit, resulting in a whisky of around 12ppm in bottle (similar to Bowmore 10 Year Old) and was aged in a combination of bourbon casks and sherry butts.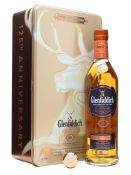 Nose: Cereal, yellow apple, orange and peat smoke.
Palate: Sweet peat, orange and a spicy clove undertone.
Finish: Medium length with dry peat and spicy clove continuing to the very end.
Comment: The style is more akin to the pre-1970s' style of Glenfiddich, with the sweet peat perfectly complementing the spicy finish. Delicious and incredibly moreish.
A now-legendary Glenfiddich, this entry in the Rare Collection series was part-selected by 13 brand ambassadors from around the world, who collectively chose their favourite casks in the distillery – four American oak hogsheads – and was vatted by malt master Brian Kinsman.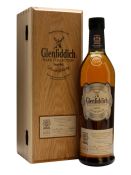 Nose: Tropical-fruit rich with mango, melon and Fruit Salad sweets.
Palate: Sensational. A creamy texture laden with spicy caraway, intermingling with papaya, guava and pineapple.
Finish: Long with a spicy, pineapple character.
Comment: An exceptional whisky, it's hard to write tasting notes that do it justice. A delightful mix of tropical fruit flavours with a spicy undertone that brings it all together.
Glenfiddich Ultimate, 38 Year Old, 40%
A highly sought-after bottling, just 600 decanters were released exclusively for the Chinese market. The intention was to create a light and sweet whisky – something that's hard to do at this age. This is very difficult to find; if you can, it will set you back around £8,000.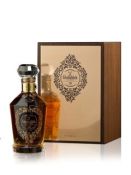 Nose: Rich with sweet toffee and butterscotch aromas.
Palate: Elegant but full of flavour with toffee and marmalade prominent.
Finish: Long, light in intensity with orange at the finale.
Comment: Glenfiddich have achieved what they set out to do – light in body, but packed full of flavour and with a long finish.
This proved to be an exceptional start to the weekend's Masterclasses, with a rare chance to taste whiskies from a single distillery over such a wide period. The brand's style may have changed over the years, but the family resemblance is easy to see, as is the ability to produce exceptional whiskies in a range of styles and ages – the 1974 vintage and the Straight Malt were my two personal favourites, even though they were at different ends of the spectrum.