Organisation for TWE Whisky Show 2013 continues apace and tickets are selling even faster than we were hoping. We've got a couple of announcements that are going out today across our various show channels and thought we'd take the opportunity to give a bit of a general update, including some bits of important news – tickets going on sale for our Balvenie masterclass and the imminent ending of our early-bird ticket offer.
Our first masterclass, Talisker: Innocence and Experience with Colin Dunn, went on sale at 1pm on March 27th. They sold out a couple of hours later. It's an impressive line-up for the class, but we were still taken aback slightly by how fast they went. As such we're making a little bit more noise about our next class: Balvenie – 50 Years of David Stewart, aka '…these are some of my favourite things'.
David, Balvenie's Malt Master, marked his fiftieth anniversary of working at Grant's (the distillery's owners) last year and we're celebrating one of the longest serving folks in the whisky industry by asking him to lead us through a timeline of whiskies from the Balvenie range. We've sourced a few old bottlings and some of David's more recent favourites, and discovered after finalising the line-up that everything on the tasting mat was selected, vatted and bottled under his direction.
The order of tasting hasn't been decided yet, but on the mat we'll have: the 8yo leather label Balvenie from the 1970s, David's early days as Malt Master; the 18yo Classic from the 1980s; the recently released 17yo DoubleWood; a duty free special edition of the massively popular 21yo PortWood, David's favourite entry in the range; the top of the line 40yo; and, as a special treat, the long sold out first batch of Tun 1401, originally a distillery-only bottling married in David's favourite tun, the eponymous 1401. He's been there for 50 years, he's allowed a favourite vat…
The masterclass will be presented by David Stewart and Balvenie's Global Ambassador, the former TWE inmate Sam 'Dr Whisky' Simmons, and will be held at 1pm on the Sunday of the Whisky Show, October 6th. Tickets for this sensational tasting are priced at £50 and will go on sale this Friday, April 19th, at 1pm. We don't expect them to last long.
You can find full details and buy tickets over on the show website.  Look out for further details on the final two masterclasses over the next few weeks – they're just as exciting as the ones we've already announced.
As well as the masterclasses, we've also been quietly adding in new exhibitors – here's most of the official list so far:
We're up to 45 whisky brands at the moment, from Chichibu, Karuizawa and Nikka in Japan to Heaven Hill and Wasmund's in the USA; from Amrut and Paul John in India to The New Zealand Whisky Company in, well, New Zealand; and a bunch from Scotland, as you might guess. We are hashing out final details with a few more brands and expect to have quite a lot more by October.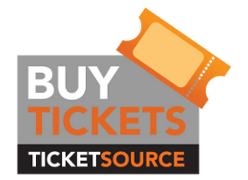 So, all this leads us unto the important bit: how to buy tickets. You can find the details over on the show website, but one important thing to point out is weekend tickets – they're currently available for £139 thanks to an early-bird discount. That's a 10% discount on the regular weekend ticket price of £155 and a saving of £59 on the price of two £99 day tickets. However, we're stopping early bird tickets soon – at 11:59pm on May 1st we'll switch over to full price weekend tickets, so get in before then if you want one.
Anyways, click on the big Buy Tickets button to the right to grab tickets. Hopefully we'll see you all in October…