We've been working with the team at Edradour to release excellent exclusive single cask bottlings of whisky for years, and our latest pair of whiskies has arrived – an 11-year-old Edradour and a 14-year-old Ballechin, both matured in ex-sherry casks.
Edradour may no longer be the smallest distillery in Scotland – not only have smaller ones opened, but Edradour has also built a second distillery next door to the first – but it's still a lesser-known gem of the Highlands. Our heads were turned years ago, when we tried some sherry casks while visiting the distillery, and ever since have been grabbing as many of them as Andrew Symington and his team will let us have.
The latest pair we've managed to sneak out of his warehouses showcase both sides of Edradour's spirit – regular unpeated Edradour and big, rich and smoky Ballechin.
Edradour 2008 11 Year Old Sherry Butt #372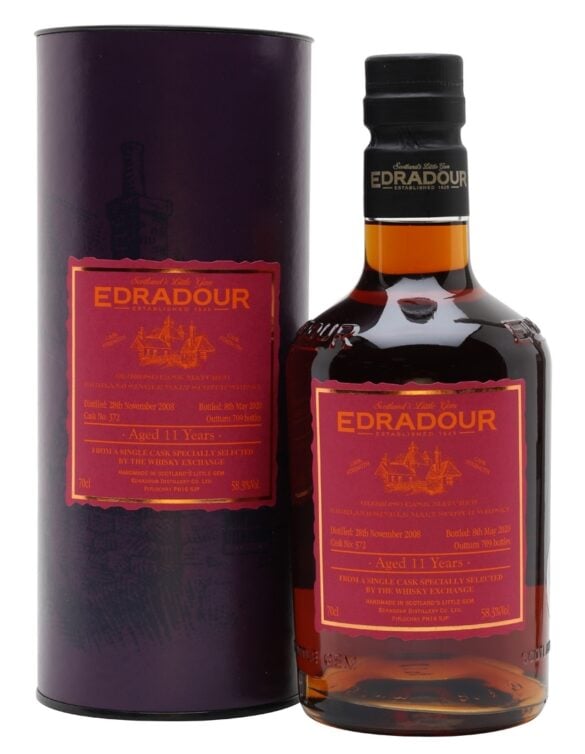 This was distilled on 28 November 2008 and filled into a single first-fill sherry butt. It was bottled on 8 May 2020 after 11 years of maturation, yielding 709 bottles.
Nose: Sticky dark fruit cake, studded with glacé and maraschino cherries, and fed for months with dark rum. Rich molasses and brown sugar notes build, with a buttery background, more than a spoonful of mixed spice and core of sweet banana bread.
Palate: Lighter than expected, with icing sugar sweetness diving quickly into a bucket of raisins. The glacé cherries are back, along with the fruit cake, but there's now a layer of apple and caramel sauce sticking it all together. A touch of bitter char sits at the back.
Finish: Warming spice slowly grows accompanied by dates, raisins and dried figs. Polished oak hides underneath.
Ballechin 2005 14 Year Old Sherry Hogshead #158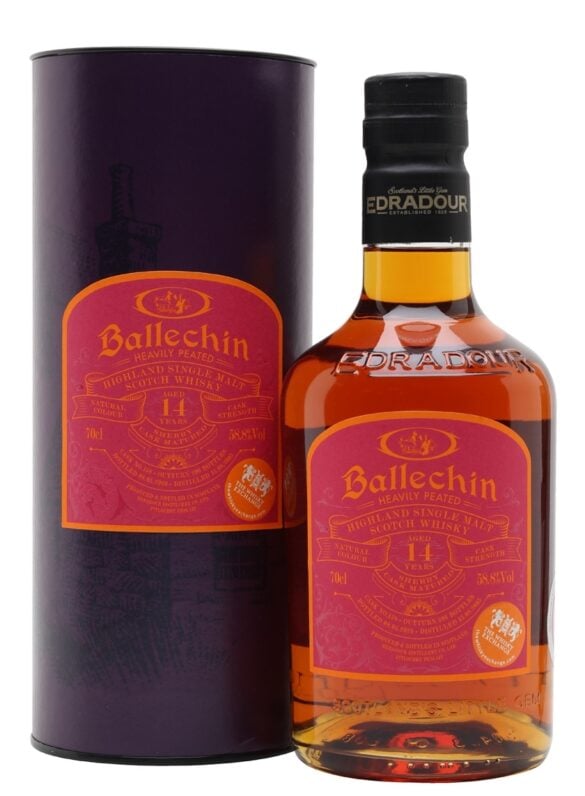 This was distilled on 15 August 2008 and filled into a second-fill sherry hogshead. It matured for 14 years before being bottled on 8 May 2020 and there are only 296 bottles available.
Nose: Leathery smoke shrouds a vanilla sponge cake. Cherry and sultana notes develop, accompanied by a touch of menthol and freshly opened plasters. Green notes – hops, grass and leaves – float through the middle with gravel and a burst of mineral-laden smokiness.
Palate: Soft, sweet and sooty to start, with spice slowly building. Dark mint chocolate chips are joined by pine needles, singed ferns and some aniseed ball heat. The mint chocolate becomes chocolate-covered fondants as earthy notes build.
Finish: Mint imperials and cocoa nibs fade to leave sweet glacé cherries, fresh leather and leafy hints.