So, you love gin. We know how you feel – we're partial to a G&T too. Or a Negroni, or a Martini…
And for gin lovers, the last 18 months have been fantastic – never before has the UK seen such a colossal variety of carefully crafted, tasty, often boutique-made gin. There is something, indeed, to suit every palate.
But what if we're missing a trick? What if there's more out there than the usual botanical blends (great though they are) and fruity Beefeater infusions? What happens if you take all your botanicals from one particularly rich and diverse stretch of land? Enter: South Africa.
A player in the New World wine game for quite some time now, knowledge of South Africa's lush, rolling green landscapes has, in a distant, abstract way, begun to permeate the collective alcohol-consuming populace. And from those elevated emerald environs, come some great, unusual, tasty botanicals.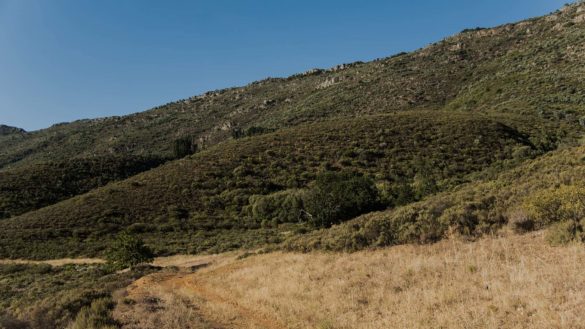 Fynbos and the Floral Kingdom
Yes, you're right, it does sound like a children's book by Neil Gaiman. It isn't, though. It should be. We'll drop him a line.
Fynbos actually refers to a stretch of incredibly verdant and biologically diverse land in South Africa's Eastern and Western Cape regions, as well as the unique plants which grow there. Meanwhile, the term 'Floral Kingdom' refers to the wider, more typical variety of plant life belonging to any given region – the world is divided up into just six Floral Kingdoms, of which South Africa's Cape Floral Kingdom is by far the smallest. Within it, the fynbos biome* is home to several thousand endemic plant species, making roughly 30% of the Cape Floral Kingdom's vegetation genuinely unique to the area.
All of which is to say that South Africa has access to some pretty special plants, and they use them to make drinks taste nice: buchu leaves and Cape snowbush, for example, are both traditional medicines in South Africa and lend distinctive, herbal notes when infused.
South African Gin
There are a few distilleries out there doing delightful things with this wonderful resource.
Inverroche
Inverroche is keen to let us know that the Cape Floral Kingdom is one of the most botanically rich regions on the planet, with more diversity on the slopes of Table Mountain alone than there are plants in all of Britain. It's using this amazing array of vegetation that it crafts its gin.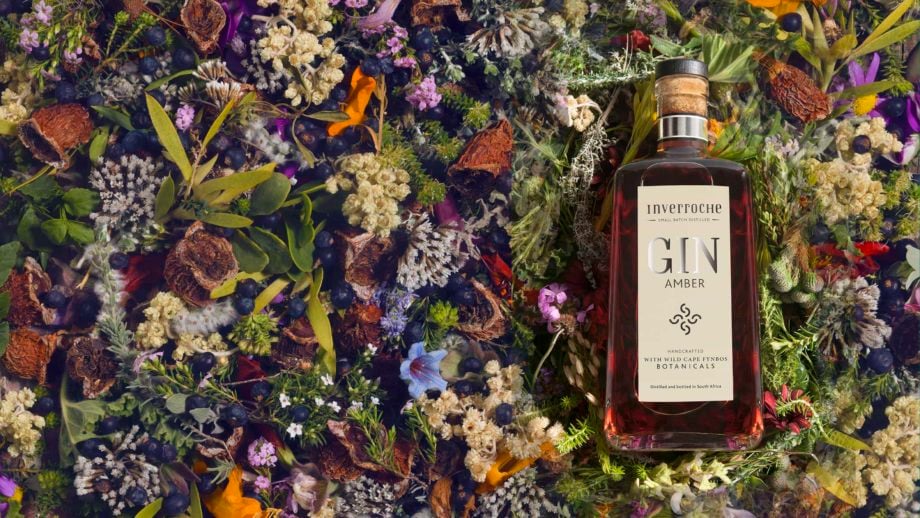 Inverroche's core range currently consists of three gins created to celebrate the finer points of the different botanical groups within the Cape Floral Kingdom – Inverroche Classic Gin takes the lowland, limestone-loving flavours of crisp, grassy juniper and clean, soft floral notes. Meanwhile, the Amber Gin is wholly more aromatic, with fragrant citrus notes and a touch of sweet fruit attributed to the Kingdom's coastal vegetation. Finally, Inverroche's Verdant Gin is soft and florally focused with hints of elderflower and chamomile.
Pienaar & Son
Based slap-bang in the centre of the Cape Town City Bowl, this craft distillery prides itself on taking a modern approach to traditional processes. With a small staff boasting '40 years of distilling technology experience,' a master distiller 'still in his 20s' and 'chemical engineering brains' (plural) backing the operation, they're keen to spice things up.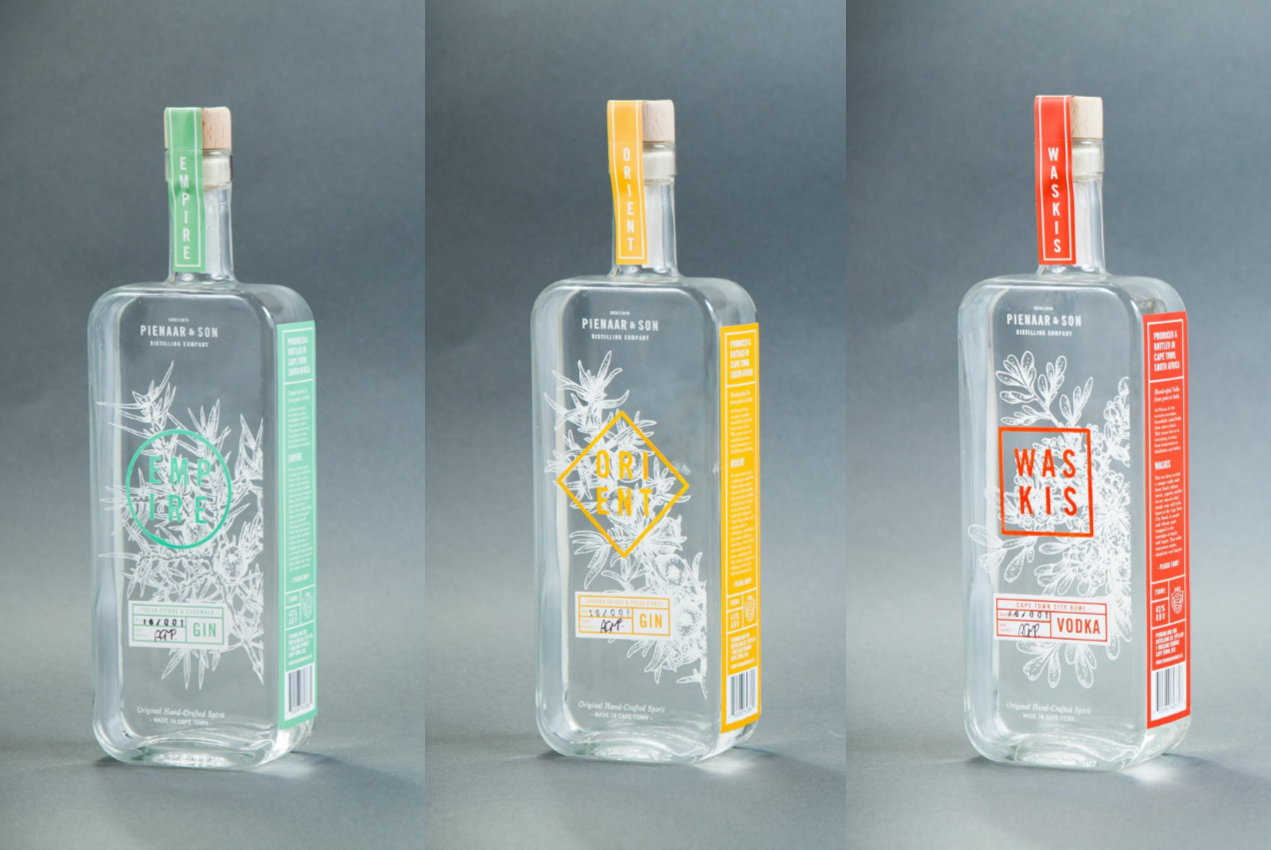 The core range currently consists of Empire Gin, an earthy gin full of natural, pine-forest aromatics; Orient Gin, with flavours of Eastern spice and citrus fruit; and Waskis, a smooth, clean vodka.
Geometric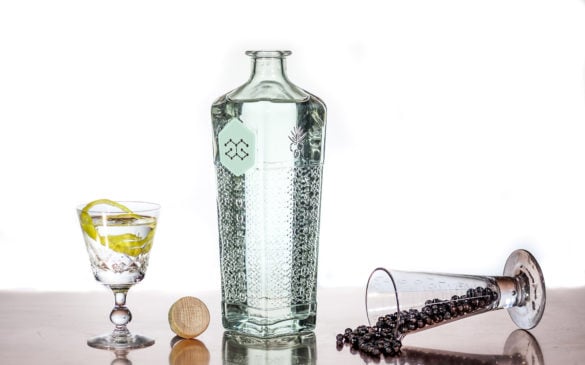 The first thing to note about Geometric Drinks is that it seems to have a department called Alchemy & Production. The second thing is that it is inspired by, of all things, the Geometric Tortoise (which sounds like something from a Pratchett novel – proving that the South African mode of naming things favours the comical), with the beauty and precision displayed on its shell becoming central tenets in the brand's design and production processes.
Geometric is also a proud proponent of fynbos botanicals and draws heavily on the fine natural balance of the Floral Kingdom biome itself.  As a result, its gin – made with a combination of neutral spirits and fine grape spirit – is subtly textured and impeccably smooth, with a solid juniper influence kept afloat by citrus, spice and heathery fynbos.
Ceder's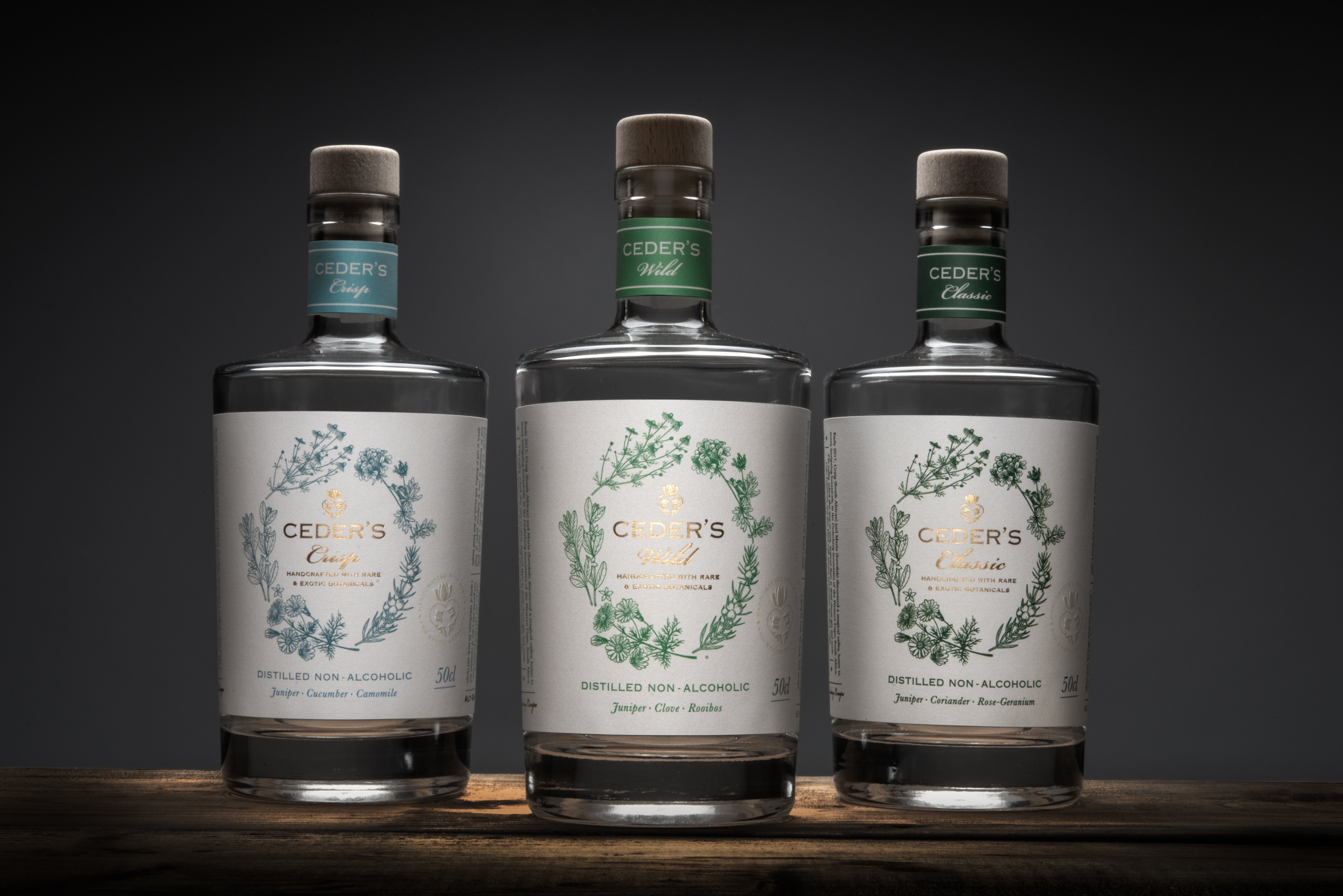 A 'Distilled Non-Alcoholic' that manages to capture a pretty accurate approximation of gin and all its junipery goodness, without any of the booze. The Ceder's range is produced with South African botanicals – all juniper-led but accented to varying degrees with coriander and geranium, cucumber and chamomile, and ginger, clove and rooibos –  blended with Swedish spring water and then bottled with clean Scandinavian style.
South African Tonic
Symmetry is the tonic to Geometric's gin. Part of the same company, Symmetry produces non-carbonated, undiluted tonic cordials which not only highlight their botanical flavours, but mean you can add as much or as little as you like to cocktails, G&Ts or even just soda water.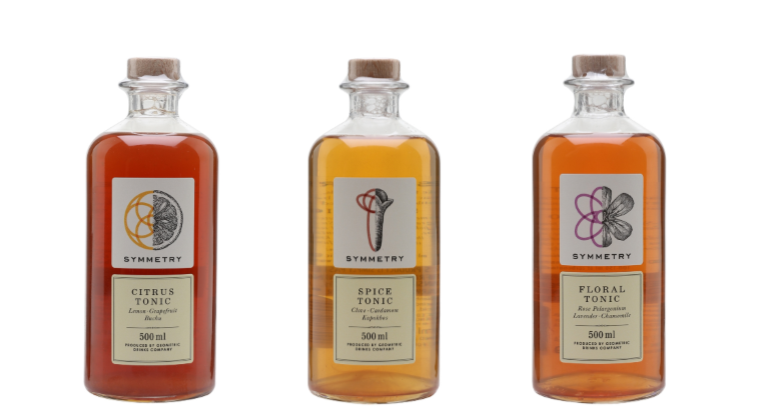 Choose from Citrus – infused with fruit zests and buchu, a wild plant from the Fynbos Floral Kingdom; Spice – a particularly herbaceous and aromatic blend; and Floral – which does exactly as the name suggests: provides a fragrant hint of rose and lavender.
So there you have it, folks. A comprehensive – though by no means exhaustive – introduction to the exciting world of South African botanical beverages. Now I'm off for a G&T.
*A distinct biological community/habitat which has developed in response to particular environmental or climatic conditions, e.g. arctic tundra, tropical rainforest.