The Irish whiskey industry is in fine fettle. Many new distilleries are planned across the country, and there's an exciting new project from the biggest name in the business: Irish Distillers. I visited Ireland to get the lowdown on the project – Method and Madness – which uses three very unusual cask types.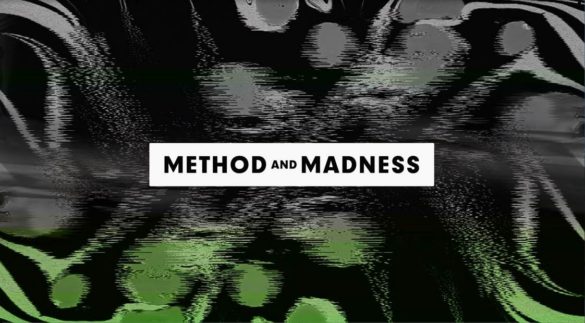 Last week, we looked at the most common ways of maturing whisky, but this new project features cask types rarely seen: French chestnut, virgin Spanish oak and French Limousin oak. The name refers to the collision of careful tradition from the old hands at Irish Distillers and the rip-up-the-rulebook experimentation encouraged by their young apprentices. The range comprises a single grain, a single malt and a single pot still – and they're available to buy now.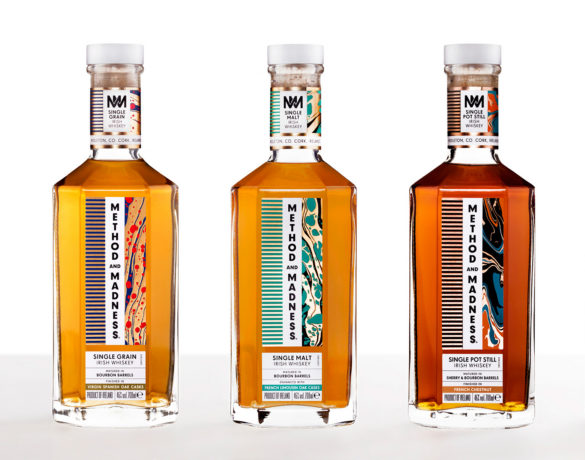 Master blender Billy Leighton said: 'The whole Method and Madness concept is designed to be disruptive and non-conformist. The apprentices are learning from us but they're not afraid to ask questions, which is great. Curiosity is the keyword here – our micro-distillery is their playground, and it's going to be a key feature for Method and Madness in the future.'
The Midleton micro-distillery opened in 2015 and can produce just 50,000 litres a year – miniscule compared with the main plant whose capacity is more than 1,000 times greater. Its size is similar to the company's original distillery in Bow Street, Dublin, and thanks to Irish Distillers' archive department, the apprentice have access to some original recipes from nearly 200 years ago. Some documents even had a few stray barley grains trapped between the pages – these have been sent for analysis so that the strain of barley can be identified, to help make any recreations even more authentic.
Kevin O'Gorman, Irish Distillers' master of maturation, explained more about the choice of casks: 'The Irish Whiskey Act gives us the freedom to push the boundaries when it comes to using different types of wood,' he says. 'The chestnut we use is sweet chestnut, part of the same family as oak and beech. It's completely unrelated to horse chestnut. It's actually a very durable wood; in France, they use it to make avalanche huts, it's that strong.
'The Limousin oak has a wider grain structure, so it's more open and the whiskey matures faster. We felt that a full finishing would have been too much [in the single malt bottling], so we say the whiskey has been "enhanced" – it's more like a partial finish.'
These are my notes on the new range:
Single Grain
Nose: Plenty of that classic toffee-popcorn aroma I find in grain, along with a touch of black pepper, floral notes and a hint of pencil shavings.
Palate: Rich, sweet and spicy – very easy drinking. Butter popcorn this time, joined by clove, cinnamon, nutmeg and mint. Delightful!
Finish: The creamy grain and spiky spice balance out well.
Single Malt
Nose: Very fresh and fruity, with notes of aromatic peach and fresh melon, with floral notes and a biscuity sweetness.
Palate: Richer on the palate, with the fruit now softened with golden syrup and honey, with notes of cinnamon toast.
Finish: Overall, clean and fruity, with some lingering spice in the background.
Single Pot Still
Nose: Rich and warming, with Christmas spices, honey and dried orange peel.
Palate: Initial blast of sweet fruit – intense candied fruit and stewed apple. Lovely mouthcoating texture with fragrant citrus and spicy cinnamon.
Finish: Rich and long-lasting; lovely balance of fruit and spice.
It's good to see Irish Distillers innovating and trying new things – it used Irish oak to finish its Dair Ghaelach whiskey, and this new range is sure to evolve and showcase even more lesser-known woods to give a new slant to its whiskey range. For more information on the Method and Madness range, click here.