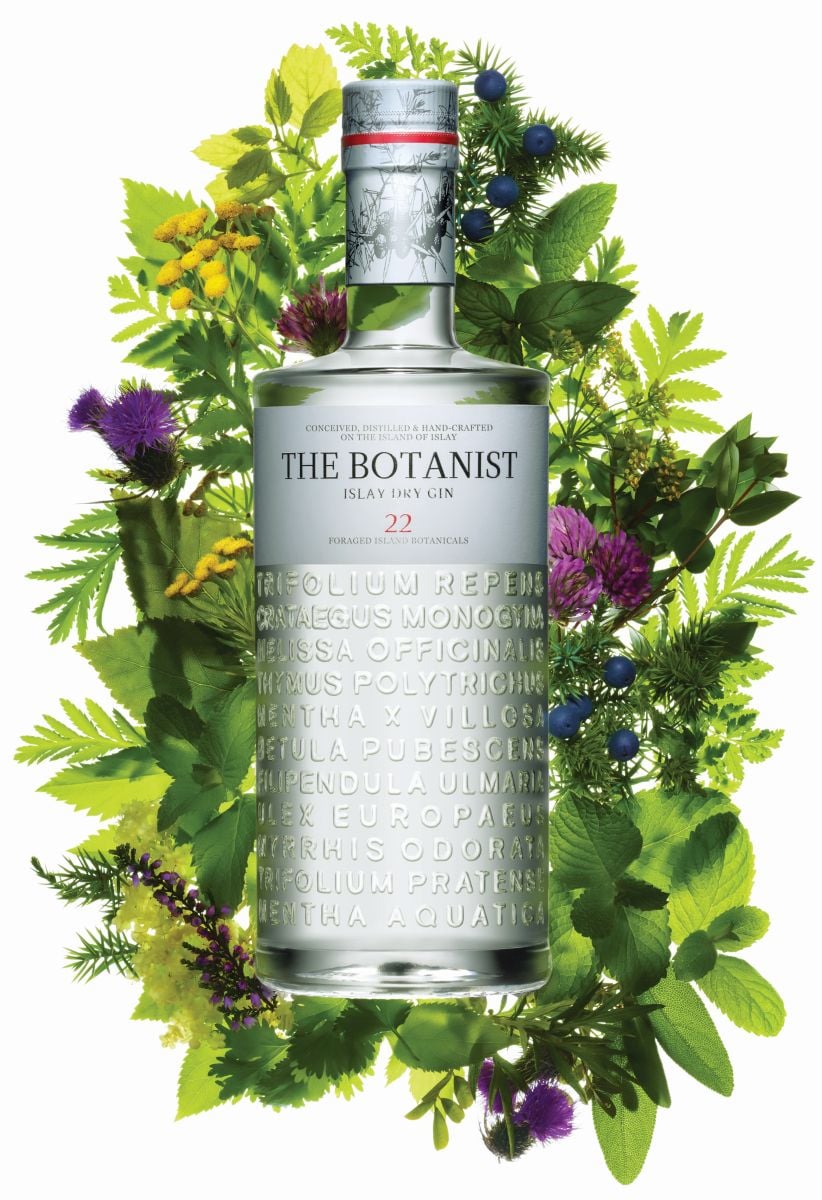 Gin is in a fantastic place. It's booming in the UK, with new distilleries popping up on a weekly basis and established distilleries producing increasingly wild and wacky recipes. However, along with the explosion of gins comes a problem for those making the stuff – how do you stand out in a crowded market? The Botanist has gone against the grain by keeping things traditional…up to a point.
A quick look through the 400 gins on the Whisky Exchange website shows one way of making yourself known – create a niche. It's a high-risk move, but comparatively easy: find a historical figure, a story, a fad or a unique botanical, hang your hat on it, aim your efforts at a specific group of gin fans, and hope your liquid stands up to scrutiny. A much more difficult approach is the traditional way – make something tasty that appeals to everyone. The Botanist has gone down that road.
When it comes to spirits, you can't get much more different than gin and whisky, especially when you look at the new wave of ultra-modern styled gins. However, with The Botanist, Bruichladdich has combined the two and added an extra element of difficulty by being one of the most old-fashioned distilleries in Scotland – hidden away on the island of Islay and making whisky using a thoroughly Victorian set-up. However, the distillery's ethos of focusing on their surroundings joins its gin and whisky together.
The gin is named in honour of a pair of Islay residents: botanists and experts on local flora. Friends of Bruichladdich, they can still be found wandering the island foraging for ingredients and trimming the distillery's hedges. They assembled a list of 22 local botanicals which have been combined with a classic recipe of nine to create a gin that is distinctly 'of Islay' and definitely not traditional.
The Botanist's fans are a wide bunch. From gin drinkers looking for a complex alternative to their regular tipple and whisky fans looking to stretch out beyond the world of brown spirits, to those looking for something that looks good on the shelf when out for a drink, it's become a popular choice. It even picked up our inaugural Spirit of the Year award.
In a world of ever more gins, it's nice to see one keeping things simple, even if their recipe is as complex as it comes. If you're looking for a gift this Valentine's Day, it's a safe bet.