Diageo's Dr Nick Morgan has spoken about Lagavulin many times this year, with the distillery celebrating its 200th anniversary. But what really came through at The Whisky Show's 200 Years of Lagavulin masterclass was how much he is in love with the place. He took us through five Lagavulin bottlings, as well as an extremely old and rare White Horse, of which Lagavulin is a key component.
Dr Nick Morgan – In His Own Words
'Lagavulin is one of the most special places in the world. There is something magical about it'
'The reason we have Lagavulin today is because of Peter Mackie. He was obsessed about the quality of single malt whisky because he was obsessed with the quality of blended whisky. He set up a laboratory at Hazelburn in Campbeltown and introduced the screwcap closure in 1925'
'It's Lagavulin's bicentenary this year, but we don't actually know how old Lagavulin is!'
'My first experience of Islay was Kilnave Chapel, the Kildalton Cross, Kilchoman Bay and Finlaggan. I don't like Lord of the Rings, but it's like stepping into Lord of the Rings land'
'I went to Islay and used peat on our fire. This is not what people do on Islay, as I realised when it took six months to get the smell out of the kids' clothes…'
'When I look at it from the sea, Lagavulin is just a crazy jumble of buildings'
'Lagavulin 16 Year Old is one of the most special whiskies in the world. It's just perfect. It has richness, sweetness, burnt Christmas cake, and an overwhelming phenolic smokiness'
'Some Lagavulins have a quote from William Black on the label in which he describes it as "just as fine as new milk" – that took about three months to get past the lawyers…'
'We're launching a 1991 (25yo) Lagavulin later in the year. All proceeds will go to the legacy fund on Islay. We've taken a lot out of the island over the years, so it's only right that we put something back'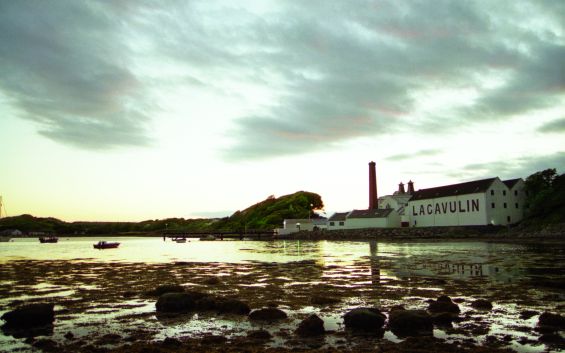 We Tasted
Lagavulin 16 Year Old
Beautifully balanced between honeyed fruit and smoke, with oily notes of smoked fish – a classic Islay single malt.
Lagavulin 8 Year Old/200th Anniversary
Launched earlier in the year to mark the 200th anniversary, this is all about evocative woodsmoke, tobacco and peppery spice.
White Horse 1938
I'm a big White Horse fan, and had never tried one as old as this before. The closure was in perfect nick, and once opened, the whisky delivered aromatic notes of peach, vanilla and tropical fruit with a touch of smoke. Absolutely beautiful.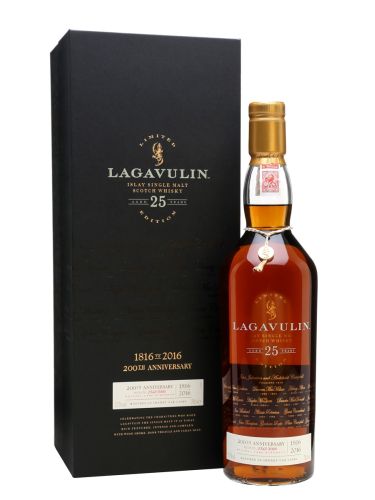 Lagavulin 25 Year Old/200th Anniversary
Rich and sherried, this was a sublime combination of tobacco, peat smoke, orange peel and cured meat.
Lagavulin 12yo (1980s)
Surprisingly sweet, with rich toffee and chocolate orange. There's some smoke there to balance the rich fruit and sweeter notes. Very classy indeed.
Lagavulin 1991 25 Year Old (charity bottling)
For me, the spiciest whisky of the tasting, this balanced citrus and tropical fruit with robust notes of cinnamon and incense.
Thanks to Dr Nick for a fascinating insight into what is one of the best-loved Scotch whisky distilleries around. Lagavulin wins plaudits from all sides of the industry, and its 16 Year Old bottling is, for my money, one of the best bang-for-your-buck whiskies out there.