The arrival of June means that summer is finally here, and we have another trio of great offers celebrating the best whiskies, spirits and Champagne: a rich, fruity whisky from Glenfiddich; a stylish gin from the isle of Islay; and a classic Champagne from the iconic house of Bollinger.
Our Malt of the Month for June is from Speyside distillery Glenfiddich, one of the biggest names in Scotch whisky. The bottle we've chosen has been aged for 19 years and finished in Madeira casks, which adds rich fruitiness and spicy notes. We've reduced the price of this top-notch dram by more than £15, down to £89.95 – this offer will run throughout June.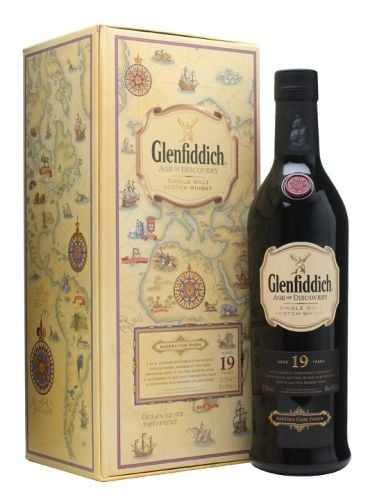 Producer's Tasting Notes
Nose: An earthy aroma, figs and orange marmalade, bright notes of fresh gooseberries and ripening grapes.
Taste: Cinnamon and crushed black pepper with caramelised fruits, crystallised ginger, raisins and hints of dry oak.
Finish: Pleasingly dry with warmth that fades into a lingering sweet marmalade finish.
The gin revolution shows no signs of slowing down, with new, innovative bottles appearing on an almost-daily basis. One such bottle, The Botanist, contains more than 30 botanicals, two-thirds of which are native to Islay, the home of the team behind The Botanist: Bruichladdich. The Botanist is a former winner of The Whisky Exchange Spirit of the Year, and throughout June it's £2.50 off, down to £29.95 a bottle.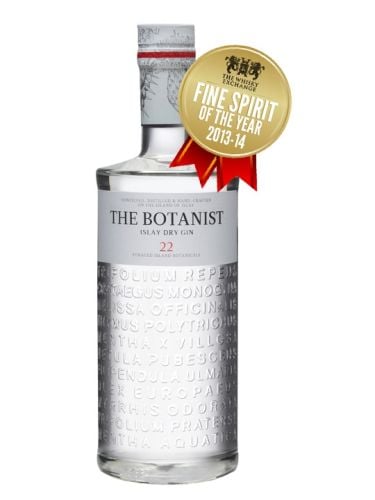 Producer's Tasting Notes
Colour: Quicksilver
Body: The spirit is satin smooth gliding over the palate like no gin you have ever tried before. A totally seductive experience.
Nose: The aromas explode like an olfactory aurora borealis filling the senses with meteorites of smell sensations as they explode from the glass. Sweet delicate menthol, apple mint, spring woodlands, juniper, coriander with aniseed undertones, lemon and orange peel, a bouquet of summer flowers on the Machir, honey from thistle, coconut from gorse, wild mint and summer meadows. It's a magical melody of Islay's natural bounty from the Atlantic washed beaches to the summit of heather-covered hills. Inhale and you're there on the Queen of the Hebrides!
Palate: The taste is rich and mellow; cool on entry then as it reaches the back palate you can feel the warmth and absolute purity of slow, unhurried distillation. This is a bewitching, delectable and luxurious gin; its citrus freshness excites and stimulates the taste buds, allowing you to experience a starburst of flavours as they explode across the palate.
Finish: All this from a beaten-up old pot still, operated by beaten up distillers on the coast of heaven.
Bollinger is one of the best-known Champagne houses, and Special Cuvée is its quintessential bottling. Combining a refreshing fruity style with rich, toasty notes, it's perfect sipped outside on a warm day or to add a touch of luxury to a summer picnic. For the whole of this month, we've knocked £3 off the price of a bottle, down to £33.95.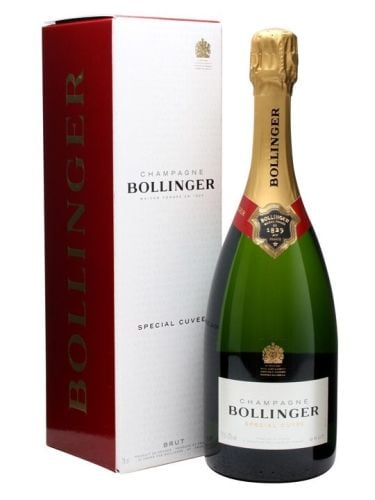 Producer's Tasting Notes
Appearance: A golden colour, distinctive of black grape varieties. Very fine bubbles.
Nose: Beautiful aromatic complexity. Ripe fruit and spicy aromas. Hints of roasted apples, apple compote and peaches
Palate: A subtle combination of structure, length and vivacity. Bubbles like velvet. Pear, brioche and spicy aromas, notes of fresh walnut.
A trio of top-notch bottles, all with money off. And if you're looking for some great Father's Day ideas, you'll find them here.