A new month means our latest trio of offers, and with the weather beginning to warm up, there's a summery feel to our choices for May.
Malt of the Month
The Malt of the Month is Lagavulin Distillers Edition 1998. Thiss bottling was introduced in 1997 with the 1979 vintage and is the most popular entry in Diageo's range of cask-finished whiskies. This has been bottled at around 18 years of age after a final maturation in ex-Pedro-Ximénez sherry casks, which adds richness and freshness to the classic peaty and maritime character. We've knocked a tenner off and it's £63.95 for the whole of May.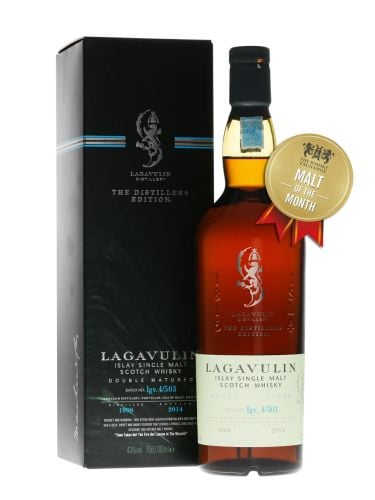 Producer's Tasting Notes
Nose: Intense peat and vanilla. A raisin sweetness checks the smoke. Iodine-edged peat and crisp, roasty malt. Satisfying and enticing.
Palate: Full bodied and rich in texture. A clear, grassy malt, then the peat lands – smoke filling the mouth. A very salty tang, the middle offers coffee, vanilla and fruit.
Finish: Incredibly long, even by Islay standards. Fruit, peat and long-lasting oak. Very chewable.
Spirit of the Month
Our Spirit of the Month is Chase Summer Fruit Cup. The category may still be dominated by Pimm's No.1, but the recent rise of craft distilling has seen a variety of producers entering the fray. Chase's takes the distillery's award-winning potato-based vodka, and combines it with gin botanicals and an infusion of fresh fruit. The result is a refreshingly fruity cup that makes a great summer thirst quencher in a long drink with lemonade and piled high with fruit. At just £16.95 (£4.80 off), it's perfect for parties.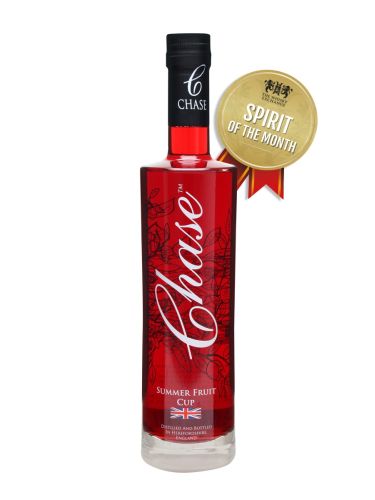 Producer's Tasting Notes
Nose: Earl Grey, rosemary and thyme present with floral aromas of rose, elderflower and hints of lavender.
Palate: Rich juicy blackcurrant, raspberry fruitiness and a warming background taste of ginger and star anise.
Finish: Earthy notes of rosemary, thyme and the tanginess of bitter lemon.
Recommended Serve: A light and refreshing drink, we recommend serving well iced with lemonade, fresh sprigs of mint, orange, a squeeze of lime and a variety of fresh summer berries.
Sparkling Wine of the Month
We've chosen an innovative Champagne for the Sparkling Wine Of the Month – Moët & Chandon Ice Impérial. When it was launched in 2013, this demi-sec (medium-sweet) Champagne was the first designed to be served over ice. This specially formulated, extra-rich sparkling wine has a fruitiness which is intensified when ice is added – enjoy it in a large wine glass rather than a traditional flute. It's £8 off at £41.95 for the month.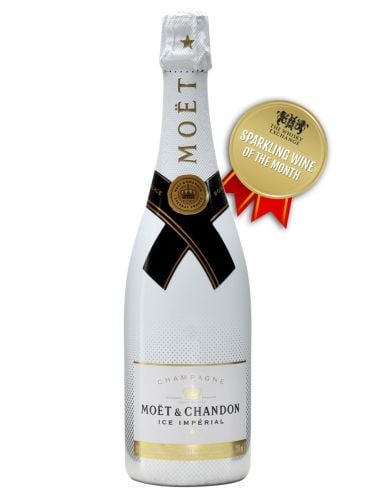 Producer's Tasting Notes
Colour: Deep gold with amber highlights.
Nose: The powerful aromas of tropical fruits (mango, guava), with the sumptuousness of stone fruits (nectarine) and an original note of raspberry.
Palate: The broad, fleshy, voluptuous flavour of a fresh fruit salad, with the captivating sweetness of caramel and quince jelly, along with the refreshing acidity of grapefruit and ginger.
Three great offers, all from top-quality producers. May promises to be an exciting month with extra-special deals for Father's Day and for Cinco de Mayo – keep an eye out on our special offers page.