In 2006, father-and-son team James and Andrew Nelstrop opened the first stand-alone single malt whisky distillery in England since the closure of Lea Valley Distillery in 1903. James had always dreamed of making whisky and his son helped to make that dream a reality.
The original concept was to build a micro-distillery in a shed to produce one or two barrels a year, but as regulations at the time only allowed distillation in stills no smaller than 1,800 litres, the Nelstrops felt they had no choice but to build a full-size distillery – christened St George's – in the heart of Norfolk.
There were no other distilleries in England making whisky full time, so the race was on to be first. Andrew told me that their first distillation took place before they had even put any windows or doors on the building because there was a rumour that a distillery was opening in The Lake District, and was three months ahead of them in terms of the build. As things panned out, The Lakes Distillery didn't open until 2014.
When The English Whisky Company first started distilling in 2006, the Nelstrops brought in the expertise of Ian Henderson (formally of Laphroaig), and a year later they hired former brewer David Fitt, who has been distillery manager ever since. David has honed the distillery's style, creating an incredibly fruity spirit.
St George's now produces 1,500 litres of alcohol a year (in Scotch whisky terms, a similar size to Edradour) and is sold the world over. During our recent visit, we had the pleasure of being shown round the warehouses by David as he gave us samples of some of his favourite casks.
The core spirit creates a wonderfully fruit-driven whisky with pronounced flavours of pear drop and peach. Although there are a variety of casks used, the sprit shines in American oak, whether that is refill bourbon barrels, first-fill bourbon barrels or even new oak. The sherry casks we tasted were full and fruity but David says he thinks many of these will go on ageing gracefully for years.
During our visit, we tried various cask samples at the distillery, and chose two which we were delighted to bottle as TWE exclusive whiskies. Here they are: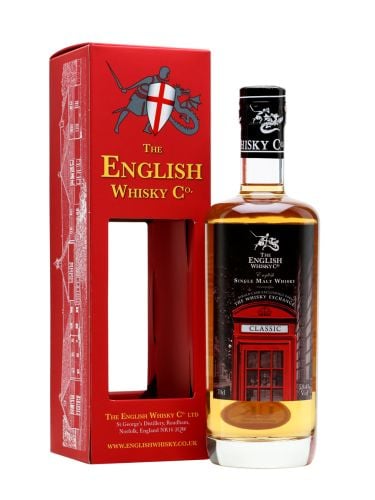 Nose: Lemon oil and honeysuckle with a thick buttery richness. A hint of aniseed and star anise mixes with sweetness reminiscent of shortbread biscuits. With time in the glass, the classic notes of pear drop and stone fruit come through with layers of vanilla custard.
Palate: Creamy and sweet, like freshly made cake mixture with summer fruits; blueberries and strawberries. Richer flavours build around your palate with juicy pears, crumble mixture and white pepper.
Finish: Some sweet dry spices linger with a note of fresh lemon zest.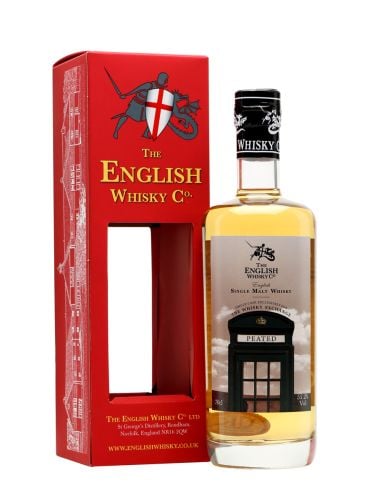 Nose: Lightly smoked bacon and coastal rock pools. A rich layer of vanilla-pod sweetness and cocoa powder intertwines with aromatic chilli notes. The richness builds and develops, becoming darker, almost like kirsch liqueur chocolates.
Palate: The feel is buttery with notes of dark chocolate up front. The smoke is coastal and salty with sea brine, sweet liquorice and notes of jam. There is a wonderful minerality, the type you find in really flinty Sauvignon Blanc, which complements the blackcurrant-leaf notes.
Finish: Liquorice allsorts and streaky bacon cooked in butter with lovely chilli spice lingering.
Both bottles are available from The Whisky Exchange now. If you've never tried English whisky before, you are missing out!