I'll be honest. Christmas is my least enjoyable time of year. It's cold, dark for two-thirds of the day, and my favourite TV programmes are on at different times, ruining my routine – I'm the Grinch of the office. In light of this, the TWE team decided it would be hilarious to ask me to round up our varied selection of Christmas gift packs – thanks, guys!
If you're anything like me and find choosing the right present tricky, our perfect gifts for Christmas section is here to help. An easy-to-use gift finder will help you choose the perfect present; we have pages dedicated to our favorite rums, gins, Champagnes and more, as well as sections for gifts to suit any budget, including those under £10. One of the features of our shiny new website is that we've split the previously unwieldy gift packs section into three bite-sized chunks: whisky, spirits and Champagne. Here are my top picks: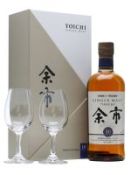 Japanese whisky has gained huge recognition in the past few months, thanks to The Yamazaki Sherry Cask 2013 winning Jim Murray's World Whisky of the Year. While that's long sold out, one of my top tips for Christmas is Nikka's Yoichi 10 Year Old and two glasses gift pack (£79.95). From the country's second-largest island, Hokkaido, this is rich and fruity, with a little peat. This exemplifies everything that's great about Japanese whisky, as well as adhering to the old adage that it's about maturity and not age. This has more complexity than many much older whiskies I've tried. With a pair of glasses in the pack, this is a whisky for sharing.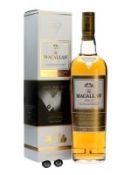 From the other side of the world, and whisky's traditional home, comes the The Macallan Gold with free cufflinks (£35.95). Introduced in late 2012, this is part of the distillery's 1824 series, named after the colour of the whisky (along with Amber, Sienna and Ruby). Aged in sherry casks, as is the brand's trademark, this has enticing notes of malt and oak, with some sweet nutmeg spice thrown in for good measure. With shirts a popular Christmas pressie (they are in my family), the free branded cufflinks are a stylish touch.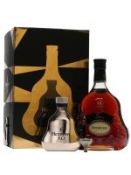 For that extra-special gift, why not take advantage of our bespoke engraving service? For just £10, you can add your own message to a selection of bottles, which is being added to all the time. One option is the Hennessy XO hip flask pack (£125, or £135 with engraving), containing a bottle of the legendary Cognac, a shiny hip flask and a metal funnel (you wouldn't want to spill any). Not just a great gift for a Cognac lover, it is also a superb match for a fine cigar.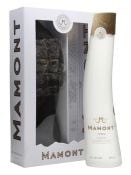 Christmas is meant to be a fun time, and gift packs don't come much wackier than the Mamont Vodka and bearskin hat pack (£34.95). A bottle of Siberian vodka, modelled on a woolly mammoth's tusk, is complemented by a bearskin-style hat to keep you warm long after the festivities are over (note, after many queries last year, this is not actual bearskin). This is one of my favourite vodkas, with all the ingredients coming from Siberia, including cedar nuts (as eaten by mammoths when they roamed the region).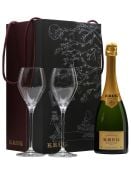 For me, Champagne is a synonymous with Christmas, not just for the traditional morning Champagne cocktail, but also as it shouts luxury and celebration. For a gift that will be treasured, the Krug Grande Cuvée and two flutes gift pack (£149.95) is a Champagne like no other. A 'multi-vintage' creation, (rather than non-vintage) – it's rich, opulent and one of my favourite fizzes. Kept for an extra few years, it takes on layers of richness and complexity, but if you can't wait, the pair of glasses make it an ideal choice for celebrating New Year with a loved one.
For smaller gifts, we have a selection of stocking fillers, not forgetting our very own tasting book, as featured by Stuart on the blog – we have gifts to suit every budget and palate. If you're still undecided and need a few days to make your final choice, don't worry, there's still time to send gifts to the USA and Europe, you can see our Christmas delivery cut-off dates here. With so many gifts to choose from, there is something to warm the frosted heart of even the staunchest Grinch!