Bruichladdich may have reduced their myriad number of bottlings in recent years, but they still know how to grab a headline or two. The progressive Hebridean distillers have just unveiled two latest additions to the range, one of which is the most heavily peated whisky of all time.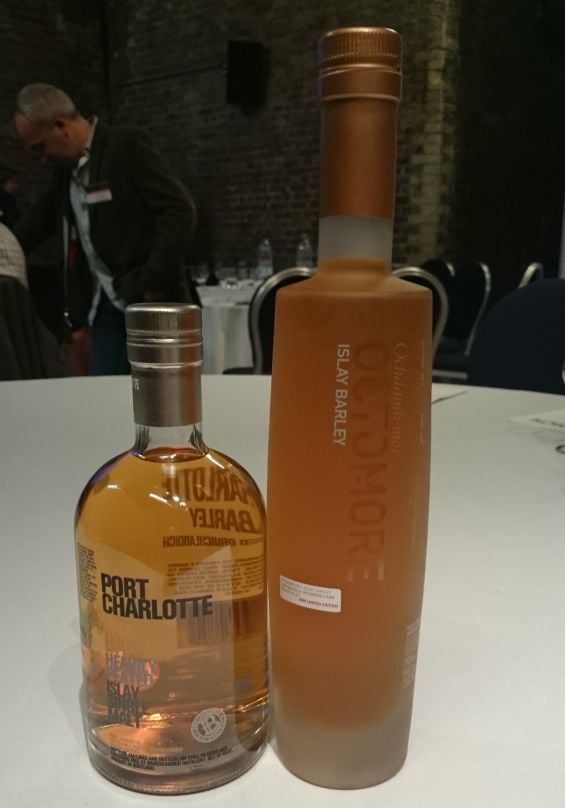 The first, 2008 Port Charlotte, uses Islay barley from six farms, and is matured in a mixture of US and European oak. The second, Octomore 2009 Edition 06.3, uses barley from Octomore Farm and is cut with Octomore spring water, so they could have called it Octomore³. Its peating level is 258ppm (parts per million) – as a reference point, Laphroaig and Ardbeg usually come in at between 40-60ppm (with the odd exception, like the 100ppm Supernova).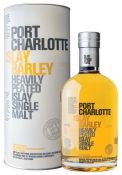 Nose: Subtle smoke at first, then clean, crisp notes of pears and apples, plus grainy cereal. Very elegant and fresh – this has a definite spring in its step.
Palate: Very fruity on the palate, with fresh apple and melon, ably supported by oaty, biscuit notes. Peat is more apparent than on the nose, but is still restrained, and doesn't dominate. Don't add water – this dram doesn't need it, and holds up far better without it.
Finish: Fresh and fruity, with a wisp of smoke and barley adding complexity.
Now on to the big boy. Peating levels can be a touch misleading, as we investigate here, but there's no getting away from it: at a whopping 258ppm, the 2009 Octomore is the most heavily peated whisky of all time. Proceed with caution.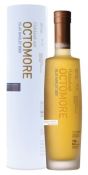 Nose: Deep breath… I'm expecting a peaty riot, but instead there's a deliciously rich waft of barley, a touch of Germolene and then an aromatic fruitiness takes hold.
Palate: Big, big flavours! Chewy malt, honeycomb, stewed fruit and fresh cherries. Then sweet spice from the oak (cinnamon and nutmeg), but there's nothing here that takes away from the vivacity and vibrancy of this whisky – it is bursting with life.
Finish: Layers of peat, fruit, spice and perfume go on and on. Quite something.
Comment: It is staggering that a 64% abv whisky can be drunk without water, but it's true in this case. In fact, a small drop helps, but just a touch – to drown this dram would be criminal.
I was expecting a blast of peat, sure, but did I expect a whisky of such depth and complexity? No. It's always good to be pleasantly surprised. It's also reassuring that the folks at Bruichladdich have ensured that rather than just cranking up the peating levels for its own sake (for peat's sake? I'll get my coat), they've made a whisky that delivers a swathe of rich flavour, too.
Both of these whiskies are available on The Whisky Exchange website now, and they're really rather good.