Update: If you want to see all of the winners in stock then head to our Whisky Bible 2015 page.
The latest edition of Jim Murray's Whisky Bible has hit the shelves, and in usual fashion, his results are a little controversial.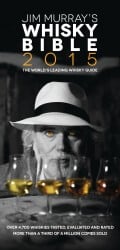 While the number two and three positions in his top five whiskies are held by two of his Buffalo Trace Antique Collection favourites, the sold-out William Larue Weller and Sazerac Rye 18yo from last year, his number one is a first.
It's a Japanese whisky – Yamazaki Sherry Cask 2013.
It went on sale on our website in January 2014 and only lasted a matter of hours, as the reputation of the sherried Yamazaki releases has been well known for a while. For the first time since the Bible was first published in 2004, there are no Scotch whiskies in Jim's top five this year. We'll leave it to you to unpick his opinions on the Scotch whisky industry, carefully laid out in the Bible Thumping section of the book, but it's certainly not been a year in the Scotch world that has made Jim happy.
Jim Murray's Whisky Bible 2015 is now available from The Whisky Exchange website.
So, here's Jim's best whiskies in the world: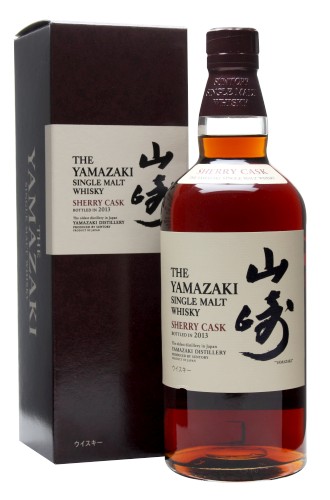 2015 World Whisky of the Year: The Yamazaki Single Malt Sherry 2013
Second Finest Whisky in the World: William Larue Weller 2013
Third Finest World Whisky in the World: Sazerac Rye 18yo 2013
Single Cask of the Year: Four Roses Single Barrel Limited Edition #3-4P
Here is the full list of category winners:
SCOTCH
Scotch Whisky of the Year: The Last Drop 1965
Single Malt of the Year (Multiple Casks): Highland Park Loki
Single Malt of the Year (Single Cask): The Last Drop Glen Garioch 47yo
Scotch Blend of the Year: The Last Drop 1965
Scotch Grain of the Year: Sovereign Port Dundas 1978
Scotch Vatted Malt of the Year: Compass Box The Peat Monster 10th Anniversary
Single Malt Scotch:
No Age Statement (Multiple Casks): AnCnoc Rutter
10 Years & Under (Multiple Casks): Glen Grant 10yo
11-15 Years (Multiple Casks): Highland Park Loki
16-21 Years (Multiple Casks): Glenmorangie 1993 Ealanta
22-27 Years (Multiple Casks): Glenturret 1986 Famous Grouse Commonwealth Games
28-34 Years (Multiple Casks): Balblair 1983 1st Release
35-40 Years (Multiple Casks): Old Pulteney 40yo
41 Years & Over (Multiple Casks): Gordon & MacPhail Glen Grant 50yo

No Age Statement (Runner Up): Ardbeg Supernova
10 Years & Under (Single Cask): Alexander Weine & Destillate Port Charlotte 10yo
11-15 Years (Single Cask): Balvenie 12yo Single Barrel First Fill
16-21 Years (Single Cask): First Editions Clynelish 1996 17yo
22-27 Years (Single Cask): Gordon & MacPhail Linkwood 1988
28-34 Years (Single Cask): Old Malt Cask Caol Ila 1984 29yo
35-40 Years (Single Cask): BenRiach 1977 37yo Dark Rum Finish #1891
41 Years & Over (Single Cask): Last Drop Glen Garioch 47 Year Old
Blended Scotch:
No Age Statement (Standard): Ballantine's Finest
No Age Statement (Premium): Ballantine's Limited Release no. J13295
5-12 Years: Johnnie Walker Black Label 12yo
13-18 Years: Ballantine's 17yo
19-25 Years: Royal Salute 21yo
26-50 Years: The Last Drop 1965
IRISH WHISKEY
Irish Whiskey of the Year: Redbreast 21yo
Irish Pot Still Whiskey of the Year: Redbreast 21yo
Irish Single Malt of the Year: Bushmills 21yo
Irish Blend of the Year: Jameson
AMERICAN WHISKEY
Bourbon of the Year: William Larue Weller 2013
Rye of the Year: Sazerac Rye 18yo 2013
US Micro Whisky of the Year: Arkansas Single Barrel Reserve Bourbon Whiskey #190
US Micro Whisky of the Year (Runner Up): Balcones Texas Straight Bourbon VII Bourbon
Bourbon:
No Age Statement (Multiple Barrels): William Larue Weller 2013
9 Years & Under: Ridgemont Reserve 1792 8yo
10-17 Years (Multiple Barrels): Four Roses Small Batch 2013 125th Anniversary
18 Years & Over (Multiple Barrels): Elijah Craig 21yo Single Barrel
No Age Statement (Single Barrel): Elmer T. Lee Single Barrel Bourbon 1919-2013
10-17 Years (Single Barrel): Four Roses 2013 Limited Edition Single Barrel #3-4P
Rye:
No Age Statement: Thomas Handy Sazerac Rye 2013
11 Years & Over: Sazerac Rye 18yo 2013
CANADIAN WHISKY
Canadian Whisky of the Year: Masterson's 10 Year Old Straight Rye
JAPANESE WHISKY
Japanese Whisky of the Year: Yamazaki Sherry Cask 2013
EUROPEAN WHISKY
European Whisky of the Year (Multiple): English Whisky Co. Chapter 14 Unpeated
European Whisky of the Year (Single): Belgian Owl Single Malt '64 Months'
WORLD WHISKIES
Asian Whisky of the Year: Kavalan Single Malt Whisky
Southern Hemisphere Whisky of the Year: New Zealand Willowbank 1988 25yo