If there's one thing TWE's whisky guru Duncan Ross loves as much as whisky, it's westerns. So when he got the chance to talk about both at our latest tasting at Vinopolis, it's fair to say he jumped at the chance. The theme for the tasting was based around John Sturges' 1960 film The Magnificent Seven, and Duncan matched each character with a whisky, as well as an icon from the industry.
First up was 'Chico', the youngest of the seven (played by Horst Buchholz). Duncan chose cask-master John Glaser of Compass Box to represent Chico, along with one of John's finest releases, the much-in-demand Last Vatted Malt:

Nose: A lot going on here. Rich with candied orange notes, clean, crisp fruit and peat.
Palate: Bags of chewy, rich fruit (cherries in particular) with smoke and some tar. Water emphasises the fruitiness. Lovely richness and balance – classy stuff.
Finish: Robust, but the fruit is more than a match for the peat.
On to our next cowboy: 'Bernardo', played by Charles 'Stoneface' Bronson. Bernardo is a caring, knowledgeable soul, so Duncan chose blogger extraordinaire Serge Valentin. And the whisky? If Serge is involved, then it has to be Clynelish: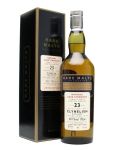 Nose: Fruit salad and fresh green apples, but plenty of underlying power. A touch vegetal.
Palate: Classic Clynelish – waxy notes to the fore, with a touch of salinity and biscuity malt. A bold, strapping malt, but not overbearing; rather poised, actually.
Finish: Juicy, clean, waxy fruit, with lovely balance. A star performer.
James Coburn was up next, who played knife-wielding sharpshooter 'Britt'. A tricky one for Duncan to match, but he went for Glenmorangie's Dr Bill Lumsden. We should add that Britt was meticulous to a fault, which explains how Dr Bill fits the, er, bill. For this pairing, Duncan chose a whisky that showed off Dr Bill's top-notch cask-selection skills.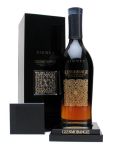 Nose: A rich swathe of cocoa, bitter chocolate, candied orange peel and orange Matchmakers. Very fruity and seductive; this would convert a few non-whisky drinkers.
Palate: Soft, rich and easy drinking. Delicious toasty oak with Christmas spices.
Finish: The bitter orange and spiciness fade beautifully.
On to the leader of the gang: 'Chris', played by Yul Brynner. A difficult match, certainly, but Duncan chose a highly respected figure in the world of whisky: Springbank legend Frank McHardy.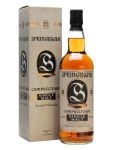 Nose: Plenty going on: green apple skin, peat, Dundee cake.
Palate: Phenolic and peaty, but matched perfectly by juicy stone fruit and salted nuts. Real depth of flavour – this is lip-smackingly good.
Finish: Bracing salinity lingers, as does the rich dried fruit.
We're on to number five now, and it's the turn of the dapper brigade. 'Lee', played by Robert Vaughn, was the most well-dressed of the seven, so who better to take that role than Whyte & Mackay master blender Richard Paterson, and one of his finest creations: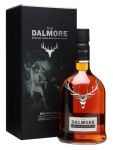 Nose: Plenty of berry fruit, then the richness starts to build. Cake mix and dried fruit, intensifying over time.
Palate: Much richer on the palate than on the nose, this has bags of dark-chocolate notes and satisfying spice.
Finish: The rich dried fruit persists.
The least-known member, 'Harry', played by Brad Dexter, was characterised by his honesty and incessant search for the truth, which takes us neatly to our next match: fearless whisky writer Jim Murray. 'Mr Ardbeg', as Duncan described him, is effusive in his praise for the southern Islay distillery, so much so that he was invited to help create the much-heralded 17yo expression. Tonight, however, we tried the 1978: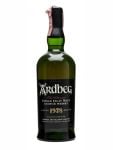 Nose: Rich fruit, lovely briney notes, soft peat and very appealing malt/biscuit aroma.
Palate: Ageing very gracefully, with clean fruit intermingling with the soft smokiness.
Finish: Classy stuff – an elegant, characterful whisky that doesn't need to shout to be heard.
On to the final character, the iconic 'Vin', played by Steve McQueen. Unlike some of the more mercenary traits of his cohorts, Vin has a worthy, honourable streak, much like the whisky icon Duncan matched him to: drinks writer Dave Broom. Dave has written favourably about some of our Elements of Islay expressions, so we ended the night with a tasting of one of our latest releases: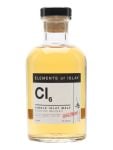 Nose: A big whack of oily fruit and nuttiness, combined with a lovely twang of fino sherry and smoked fish.
Palate: Mouthfilling, bracing smokiness with some clean fruit hiding in the shadows.
Finish: Refined oiliness.
But just when we thought it was time to saddle up and head home, sheriff Duncan had an unexpected treat for us. The final memorable character in the film is the bandit 'Calvera', played by Eli Wallach. But who to represent him? Why, none other than TWE founder Sukhinder Singh, of course, although Duncan was quick to stress that his boss isn't actually a gun-toting bandit – probably wise, Duncan. But the final whisky was worth waiting for – a gloriously sherried bottling from Longmorn.
Bonus whisky – Longmorn 36 Year Old (bottled 2006), 56.1%
Nose: Big, big sherry influence – dried fruits and nuts in abundance, with bitter orange and gorgeous rancio character.
Palate: Despite the high abv, this really doesn't need water. Rich, liquid fruit cake.
Finish: Rich fruit, cinnamon and cloves to the fore.
A fun-filled night packed with great whiskies, and best of all, no pistols were drawn.