A new face on the blog this week, with Nic Vaughn from our trade desk taking the reins.
When I was asked to write about this particular tasting by the whisky wizards, Tim and Billy [You may contribute to the blog again – Ed], I was both excited and scared, but as an American and one that grew up in the southeast it was an opportunity to witness a resurgence in American Whiskey in London. With a new breed of cocktail bars popping up and the number of American Distilleries releasing ultra premium whiskies, it gives the bartender infinite possibilities from pre-prohibition classics to modern day cocktail concoctions. Bourbon is back and back with a vengeance!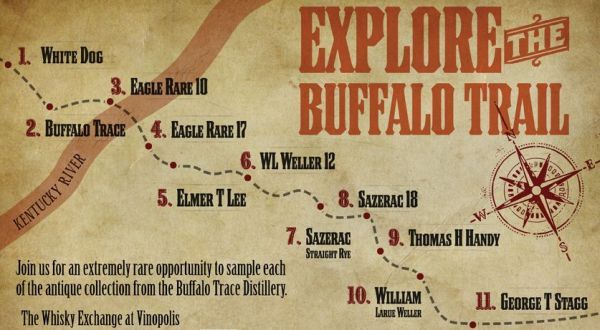 Buffalo Trace is my first crack at writing a proper review and what better way to start with one of the most iconic distilleries in the world. It is a distillery steeped in history and famous whisky names like Col. Blanton, Edmund H. Taylor, and Elmer T. Lee, who at a ripe old age of 92 still comes in every day to select the very best barrels. Buffalo Trace uses 2 primary bourbon recipes, one higher in rye than the other along with a straight rye recipe and a wheated recipe and all of these recipes are evident in the whiskies that I tasted.
Of course I was having London Underground problems so I was a tad late, but lucky for me I just missed the introductions. I did wonder, however, how the Buffalo Trace representatives were going to fit 10 samples into 2 hours and the answer was 'without much time in between drinks'.
Nose: Fruity, almost tropical, bananas, green apples, some cereal and spice notes
Palate: Slightly cloying and sweet, a good dallop of spice again and fruits, very drinkable at 62.5%
Finish: Very warming and slightly alcocholic, medium length finish that is again surprisingly easy to swallow
Comment: One of the more approachable new make spirits I have encountered. I think it would work nicely as a base in a variety of cocktails
Nose: Buttered caramel popcorn, vanilla and sharp spice, mild woody notes, pencil shavings
Palate: Somewhat oily, again rye spice, cloves, and vanilla
Finish: Medium dry finish, falls just a tad flat towards the death with oak re-surfacing at the end
Comment: A great all around bourbon that gives you the best of both worlds, spicy rye and corn sweetness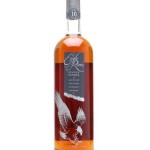 Eagle Rare 10 YO Single Barrel 45%
Nose: Toasty notes, some vanilla, almost vegetal/tobacco possibly
Palate: Burnt sugar, spice, drying, almost resinous turning somewhat fruity
Finish: Hot and alcoholic on the swallow, some spice again and a glimmer of sweetness at the death
Comment: This is a bruiser that takes no prisoners. Let it sit in the glass for a few minutes and you will be rewarded
Nose: More muted than 10 year, the age shows well with notes of toffee and vanilla and some leather
Palate: Toasted almonds, sweet vanilla and stewed fruits, old leather perhaps, some spice
Finish: Long warming finish spice and leather notes again on the death, beautiful balance
Comment: This is a grown up bourbon, elegant and mature
Nose: Notes of honeycomb, spice, a whiff of caramel, and a menthol quality
Palate: Some rye spiciness, honey, drying on the tongue
Finish: A medium-long finish, that I thought was a little hot on the death
Comment: Not the most impressive bourbon for me. Hopefully Elmer will not hold this against me!
Nose: Beautifully well developed nose with buttered bread, vanilla, almonds, and some toasty oak
Palate: Candied fruit, toffee, silky on the tongue almost cloying, some oak surfaces again
Finish: Fruits again, very easy but warming finish, lovely
Comment: This is a beautiful bourbon, dangerously easy drinking and wonderfully balanced
Nose: Cinnamon sticks, peppery, slight oak and menthol notes, some faint vanilla bean
Palate: Youthful and zingy with dry rye spiciness, cloves and cinnamon again, a waxy/oily feel on the tongue
Finish: Spice again on the death but a nice warming finish, very complex with a bit of dryness
Comment: This is a youthful very drinkable rye, but it is just scratching the surface at 6 years old
Sazerac Rye 18 YO 45% 2011 Release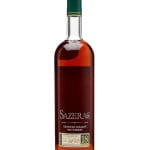 Nose: This is the stuff dreams are made of, Chistmas spices, old leather, stewed fruits, and sweet mint, perfect oak balance for 18 years old
Palate: Bitter chocolate, coffee, old oak and peppery spice mingle perfectly, orange marmalade with some vanilla
Finish: Peppery spice, amazingly long with coffee again on the death, and fruits re-surface with a touch of oak again
Comment: Simply stunning, the best Rye Whiskey I have had personally. Do yourself a favor and seek this out before you die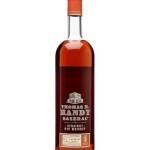 Thomas H. Handy Rye 64.3% 2011 Release
Nose: Full on spices, cherries, some caramel after a few minutes, some leather notes
Palate: Sweet and sour, jammy fruit and cinnamon sticks, youthful and fiery. A tip: Add some water to this bruiser.
Finish: A hot and drying finish, some spice and fruits come back but fades quickly on the death
Comment: This little Tasmanian devil will grow on you with time. Bold, spicy and screaming for Sweet Vermouth, bitters and a cherry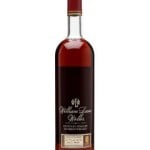 William Larue Weller 66.75% 2011 Release
Note: Big blast of caramel, peppery notes along with some oak in the background
Palate: Pleasantly honeyed on the tongue, golden syrup, dried fruits, more oak spice, Lucky Charms Marshmallows?
Finish: Sweet and rather easy going down, with the faintest touch of vanilla oak on the death
Comment: A really pleasing and well structure bourbon that does not reflect it's 66.75% ABV.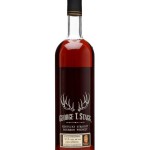 George T. Stagg 71.3% 2011 Release
Nose: This is a superb nose, with a full on blast of vanilla, dark chocolate espresso beans, and tobacco leaf, leathery
Palate: The entry will punch you in the mouth, but survive the blows and uncover spice, clove, demerara sugar, some mint and vanilla bean
Finish: A hot and spicy gulp, big and long with oak and vanilla reappearing on the fade
Comment: An incredibly potent and mature whiskey that would be appreciative of a few drops of water.
I have to admit single malt whisky has been my love for the last 7 years and bourbon has always taken a back seat, but the tables seem to be turning and now I seem to be gravitating to the phenomenon that is bourbon whiskey.  I always thought that bourbon was really never taking that "risk" to create amazing, different whiskies, but in the last 8-10 years the spirit has exploded in popularity.

I like to think of Buffalo Trace as the Glenmorangie of the American whiskey world – since 1987 they have produced over 1,500 experimental barrels which are all currently being matured in their various warehouses. In 2006 we saw the creation of the Experimental Collection and in 2011 Buffalo Trace launched one of the most comprehensive and extensive wood experiments we have ever seen – the Single Oak Project.
For this project, Buffalo Trace has spent the last 13 years researching and picking the most amazing oak trees in the world.  They have hand selected 96 individual trees, based on the growth rings and grain size, then cut them into a top and bottom half to be constructed into 192 bourbon barrels. They took the liquid made to two different recipes and filled the barrels at two different entry proofs, 100 and 125 and let the spirit lay for 8 years before bottling. Now Buffalo Trace has left the judging up to the consumer by giving them 7 different variables to work with: mash-bill, level of barrel char, length of stave seasoning, location of tree cut, entry proof, warehouse position and grain size.
Each case contains one bottle from each of twelve casks and will be released in quarterly batches until 2015.  And here comes the good part – we at The Whisky Exchange wanted to get involved in this quest, so we got our hands on three cases, one each of the first three releases and are giving you chance to become part of bourbon history.  Obviously with us being the only outlet in the UK to obtain this amazing bourbon, it will go fast, so this is strictly limited to one bottle per customer. For the lucky few that do find a bottle please tell both Buffalo Trace and us what you think, as we all strive to find that one perfect dram.
You can find the Single Oak Project bottling over on our main site.
Update: We've upped the maximum number of bottles per customer to two, so that you can buy a pair of bottles and compare them to see what the differences in their production have done.