A well-earned win for one of the oldest names in Jamaican rum – Appleton Estate 15 Year Old Black River Casks saw off stiff competition  to be named The Whisky Exchange Rum of the Year 2023. Our panel of industry experts chose the single estate blend over a shortlist of exceptionally strong contenders that included innovative newcomers and heavyweights of the rum world.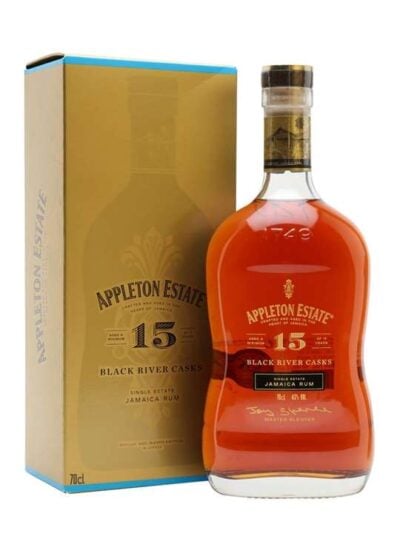 To celebrate the occasion, we're taking a closer look at this award-winning Appleton rum, starting with the most important question of all:
What does it taste like?
Nose: Rich molasses hits you right away followed by clove studded oranges, cinnamon, almonds, apricots and plums. In addition to the fruit and spice there's also a pleasantly phenolic side with engine oil, a dab of shoe polish and a drop of tar. We're definitely in Jamaica.
Palate: Brown sugar, really good orange curacao, guava and ginger root. There are some savoury notes around the edges – fennel and coriander seeds – that bring a great sense of complexity. Then green coffee beans, halva, black pepper, and toasted hazelnuts. Mellow and rich.
Finish: Long and nicely dry with leather, polished wood, caramel and shavings of dark chocolate.
Observations: Here we have an excellent example of rum bottled without added flavourings or sugar, as per Jamaican regulations. At 15 years old, it shows excellent maturity without too much oak influence obscuring the spirit character.
'Appleton is a great distillery and this is a great rum,' says our buying director Dawn Davies MW. 'It shows the perfect balance between elegance and power and would be equally enjoyable for someone just dipping their toe into rum as those already in love with the category.'
What's in the bottle?
It's not unusual for distilleries around the world to import molasses to make their rums, but every bottle of Appleton Estate has its origins in its own cane fields in Jamaica's Nassau Valley. – the estate that gives Appleton Estate its name. The rich soils and clement microclimate offer the perfect conditions for growing sugarcane, which has been cultivated there for centuries. Molasses derived from this single-estate cane is diluted with limestone-filtered water from the Black River – the lifeblood of Appleton since 1749 and the namesake of our rum of the year.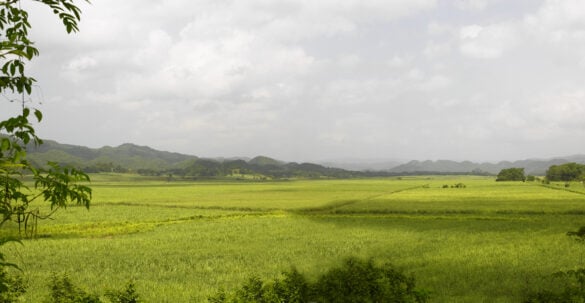 After carefully controlled fermentation with a proprietary cultured yeast, the fermented molasses is ready for distillation. A number of styles of rum are produced in the Appleton distillery using both stainless steel column stills and 5,000 litre copper pot stills. The Appleton Estate Black River Casks is a blend of heavier pot-still and lighter column-still rums, aged for a minimum of 15 years in American white oak casks.
The Jamaican climate has a profound impact on the spirit as it ages. All of the processes of maturation are intensified by the heat and humidity meaning that casks laid down in Appleton's warehouses appear to age much faster than, for instance, a cask of whisky in the Scottish Highlands. After 15 years-or-so, Appleton's rums show maturity and depth beyond their years. At this point, the casks set aside for this award-winning expression are ready for blending.
Who's Behind it?
In the world of rum, there are few names as well-respected as Joy Spence. Raised in Kingston and studied in chemistry, Joy joined J Wray & Nephew – the owner of Appleton Estate – in 1981. In 1997,  her work and talents were recognised when she was promotion to the rank of master blender, making her the first woman across the global sprits industry to ever earn the title. She has created blends for royals and heads of state, she was instrumental in gaining GI status for Jamaican Rum, and she is involved in numerous philanthropic ventures that aid women around the world.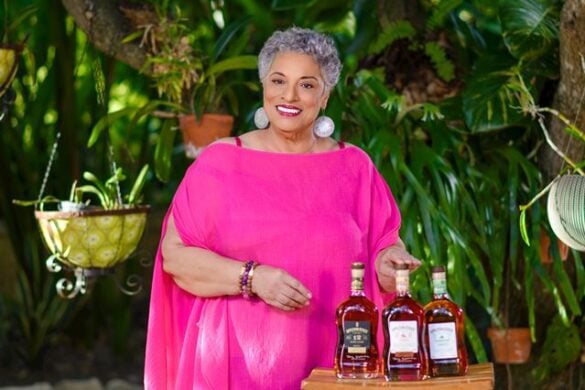 Decades after she arrived at Appleton Estate, Joy is still hands-on when it comes to selecting casks, developing new blends and ensuring consistency across the range of rums. The Black River Casks is her creation, introduced in 2021 as part of a broader revamp to the Appleton range. The Whisky Exchange Rum of the Year 2023 is just one of many awards accrued during a remarkable career with many achievements surely still ahead.
Where to next?
Appleton Estate 21 Year Old Nassau Valley Casks
If you enjoyed our rum of the year then this 21-year-old expression offers a logical progression in terms of style and maturity. Here we find the hallmark orange and spice notes from the 15-year-old greatly intensified and accompanied by stewed fruits, raisins, prunes and sweet, oaky notes of toffee and vanilla.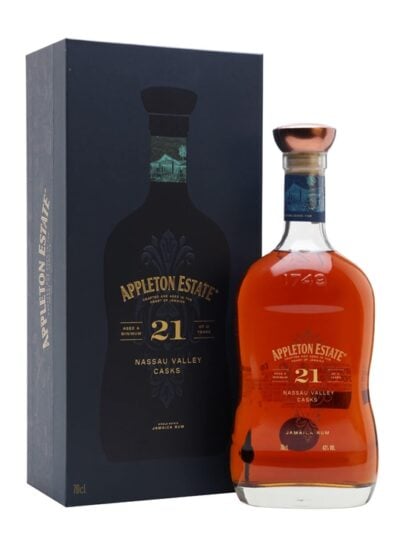 A very mellow style of Jamaican rum that nonetheless packs plenty of character. Just like our rum of the year, this is a blend of pot and column distillates aged at Appleton's warehouses around the island.
Buy Appleton 21 Year Old Nassau Valley Casks >
Appleton 1984 37 Year Old Hearts Collection
For the die-hard fans out there we are very happy to offer this 100% pot still expression of Appleton Estate bottled in collaboration with Italian rum ultras Habitation Velier. Coming in at a punchy 63% ABV this is an intense, high-ester rum with bags of those industrial and tarry notes we found in the Black River Casks. It's dry on the palate with aromatic spices, coconut and tobacco leaves. That familiar citrus note comes back right at the end in the form of orange bitters and burnt orange peel.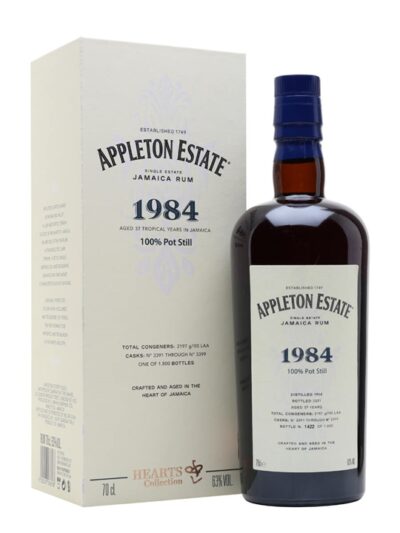 Very serious stuff indeed. It's a real treat to try a Jamaican rum of this age, especially a rare traditional pot still bottling of Appleton. One for the hardcore rum drinker or the serious spirits collector.
Buy Appleton 1984 37 Year Old Hearts Collection >
If you're looking for more from the distillery, you can find our complete range on The Whisky Exchange's Appleton Estate Rum page. For more information on our other Of the Year winners, head over to our Rum of the Year page.