Last month, I wrote a blog post about my most memorable whisky story – my first trip to Islay. It prompted several of you to share your own whisky stories, and here's our favourite. Thank you to all of you who took the time to reply, and please keep sending your whisky stories to us – we'll be publishing more of our favourites over the coming months.
by Edward
I was backpacking in Asia with a good mate of mine. One night while walking the streets of Saigon, Vietnam, we decided to make it our mission to find a fancy single malt. We dragged ourselves through 38°C heat at 80% humidity, in and out of bars in the hope we might discover a hidden gem.
After the seventh bar we were desperate and out of ideas – maybe our decision not to bring smartphones wasn't so smart after all. While traipsing down a side street, an old Vietnamese guy lounging on his scooter yelled 'What you want? I'll get you anything.'
He followed us, asking the same question, calling to us in a well-pronounced, well-rehearsed fashion. Eventually I stopped and said, 'OK! Whisky. Single malt.'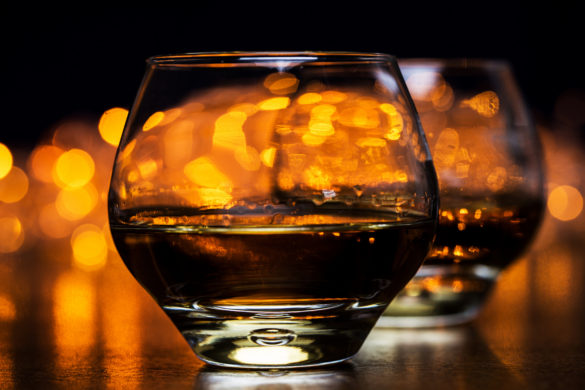 The man (Mikey) was convinced that he could help us if we bought him one Coke in a bar he swore sold whisky. Needless to say, the bar he took us to was not exactly street legal. It was too dark for me to accurately describe what was happening in there, but Coke was three dollars and everyone was very…friendly, shall we say?
So we joined Mikey in having Vietnam's most expensive soft drink. He told us how he'd been a translator for the US during the Vietnam War, and after the Americans famously fled Saigon, Mikey was imprisoned for helping the enemy.
But the whisky. We still hadn't found the whisky. So after making a polite excuse we left, and we were getting desperate as the night drew on.
Now lost, we found ourselves outside a door that seemed to be a bar. 'Let's just go in here, gather our thoughts and work out what we are going to do,' I said. After a long flight of stairs we found ourselves in a terrace bar looking over the city. In the floor was a fish tank, and soft seating surrounded us.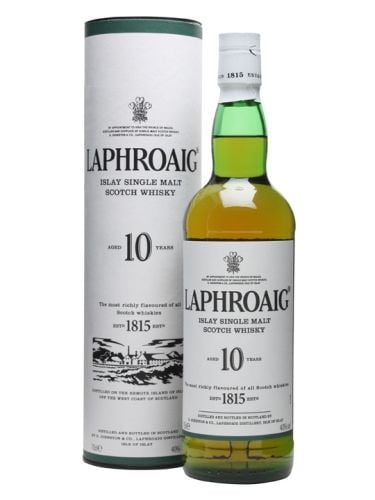 There, to our amazement, on the menu was Laphroaig 10 Year Old. A double was £3, the same price as a Coke with Mikey. We ordered two doubles. A few minutes later the waiter appeared awkwardly holding the bottle. He looked at us and said, 'I'm terribly sorry, I only have this. No one wants to drink it so I will charge you the same.'
He held up the bottle which read Laphroaig…18 Year Old!
'Is that OK?' he asked.
I replied: 'I think we'll manage.'
Thanks very much to Edward. If you have a whisky story you'd like to share, please send it to us.