We conclude our round-up of this year's Whisky Show masterclasses with Gone But Never Forgotten, a tasting of six whiskies from closed distilleries. Such tastings always attract a lot of interest, for the simple reason that whiskies from closed distilleries are almost always in very short supply, so whisky fans will jump on any chance to try them. All of the distilleries whose whiskies we tried either closed in 1983 or 1985.
The six whiskies were:
Our host was Diageo brand ambassador Colin Dunn, who addressed his congregation: 'We're in church on a Sunday morning and the Holy Spirit is with us!' We began with a 1969 bottling of Glen Esk, a distillery that was mothballed in 1985 and demolished 11 years later: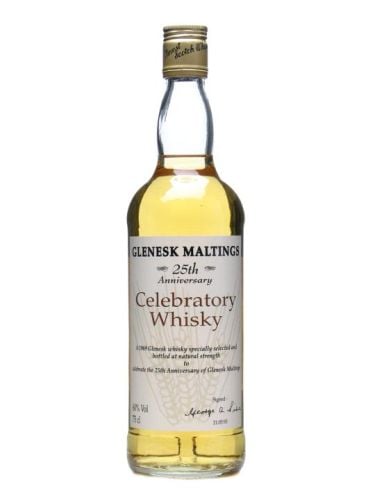 On the nose, this has lots of aromatic tropical fruit, with notes of green apple, butter, toffee and caramel, with some waxy resin in there. Fresh and gentle. Similar on the palate, with a curious mix of toffee, grass and cinnamon, along with some green, herbal notes. Quite an unusual whisky, but not without charm.
Colin Dunn: 'Tasting these whiskies, you never quite know what you're going to get'
We moved on to a 1975 bottling from Millburn, located in Inverness. The distillery closed in 1985 and a hotel now stands on the site.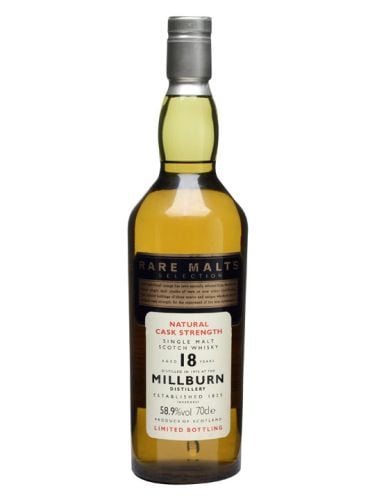 A very fruity nose, with notes of kiwi fruit, mango and peach, with some nuttiness, too. Similar on the palate, with some woody spice and toffee sweetness, and a fresh, citrus-led finish.
CD: 'This is an exceptional whisky – the impact is massive'
The third whisky was from Glenury Royal, which shut its doors in 1983 and was demolished 10 years later. I've tried Glenury Royal a couple of times in the past, and what stayed with me each time was the classiness of the spirit, coupled with a sweet toffee note. This 1970 bottling delivered the same: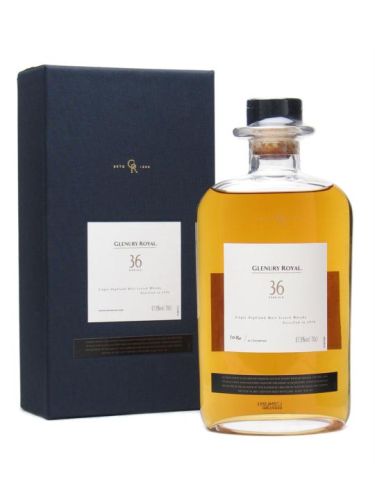 Golden syrup and hot sponge pudding on the nose, with honey, nuts, malt and a sprinkling of herbs. Even bigger honey and sweet-spice flavours on the palate, with malt and polished oak tables. A rich, honeyed dram – absolutely exquisite.
CD: 'I would never guess that this had spent 36 years in oak'
The fourth whisky was from Convalmore – 'a hidden gem', said Colin. The distillery, located just a stone's throw from Balvenie in Dufftown, is now a cask warehouse, having closed permanently in 1985.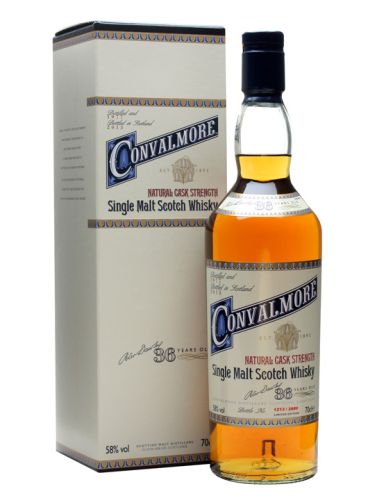 Big and rich, with sweet honey and a lovely malty aroma. There's fruitiness in the form of papaya and grapefruit, and a delicious savouriness of leather books, cigar box and sandalwood. A big, hearty dram that needs time to enjoy. Rich and enveloping.
CD: 'The perfect blend between the grain and the wood – this is perfect!'
On to whisky number five, and a much-anticipated St Magdalene, bottled at 20 years old at cask strength. This Lowland distillery used to be known as Linlithgow, and was one of the first-ever licensed distilleries. It was converted into flats, with the pagoda roofs integrated into the design.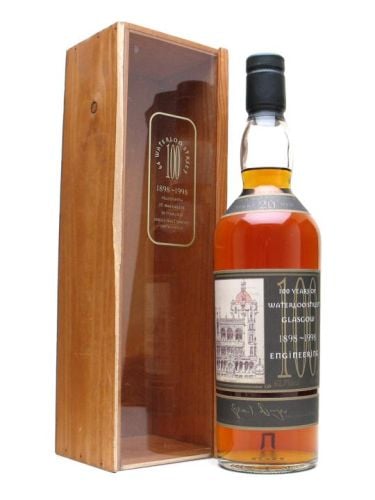 An incredibly rich, buttery nose, with aromas of soy sauce, cherry menthol and subtle spices. In the mouth, the texture is plush, with a lovely umami character. There's also caramel and toffee adding sweetness. Hugely characterful. Despite the high ABV, this dram doesn't take too kindly to water, nor does it really need it.
CD: 'A rich, liqueur-like whisky. This reminds me of my childhood – it smells of Blue Bird Toffee'
The tasting ended with the most famous of the six whiskies: Brora. Colin mischievously claimed that Diageo have been 'secretly making Brora up there for years', even though the distillery closed in the early 1980s. Diageo built Clynelish right next door to Brora, and both distilleries have that same waxy character beloved of whisky fans.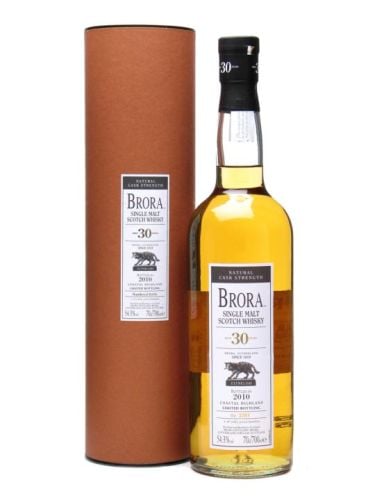 Colin likened this whisky to 'meeting up with an old friend', and it certainly delivered the goods, displaying grassy, brambly fruit, with that trademark waxiness and notes of green apple and egg custard. Rich and smoky, and very moreish.
CD: 'This whisky finishes like Cristiano Ronaldo!'
It's a strange feeling tasting whiskies you know are in short supply and will never be made again, and that they were so delicious makes it even more frustrating that the distilleries that made them are no more. The one consolation is that all six whiskies we tasted are still available at The Whisky Exchange! Get them while you can, because once they're gone, they're gone…